07 October, 2022
3 Minute Read
Have you thought about making the switch to a paper protective packaging solution? We unpack our sustainable swaps to help you wrap, fill and cushion your products without plastic.
If you're shipping delicate or fragile items, I'm sure you may be sceptical about protecting your products with paper. I mean, how good can paper really be at keeping your goods safe? Well, not only is this sustainable dark horse just as protective as traditional plastic packaging, but it's also much kinder on the planet.
To help you make the sustainable switch, we take a dive into our Paper Protective Packaging range and unpack how you can wrap, void fill, and cushion your products...with paper!
Wrapping
Geami is the ultimate eco-friendly alternative to wrapping fragile products. It uses a unique die cut paper that when stretched forms a 3D honeycomb structure, offering all the protection of bubble wrap, without the plastic! You can use it by itself or combine it with Geami's white tissue paper for extra surface protection. Better yet, it takes up a lot less storage space than bubble wrap and creates a stunning unboxing experience inside a mailing box or shipping carton.
There's also a Geami solution for businesses of all sizes, with two different options available for low and high volume applications. The Exbox Mini is your introduction to Geami, with a roll of the Geami Kraft and white tissue paper forming a dynamic duo inside a 100% recyclable dispenser box.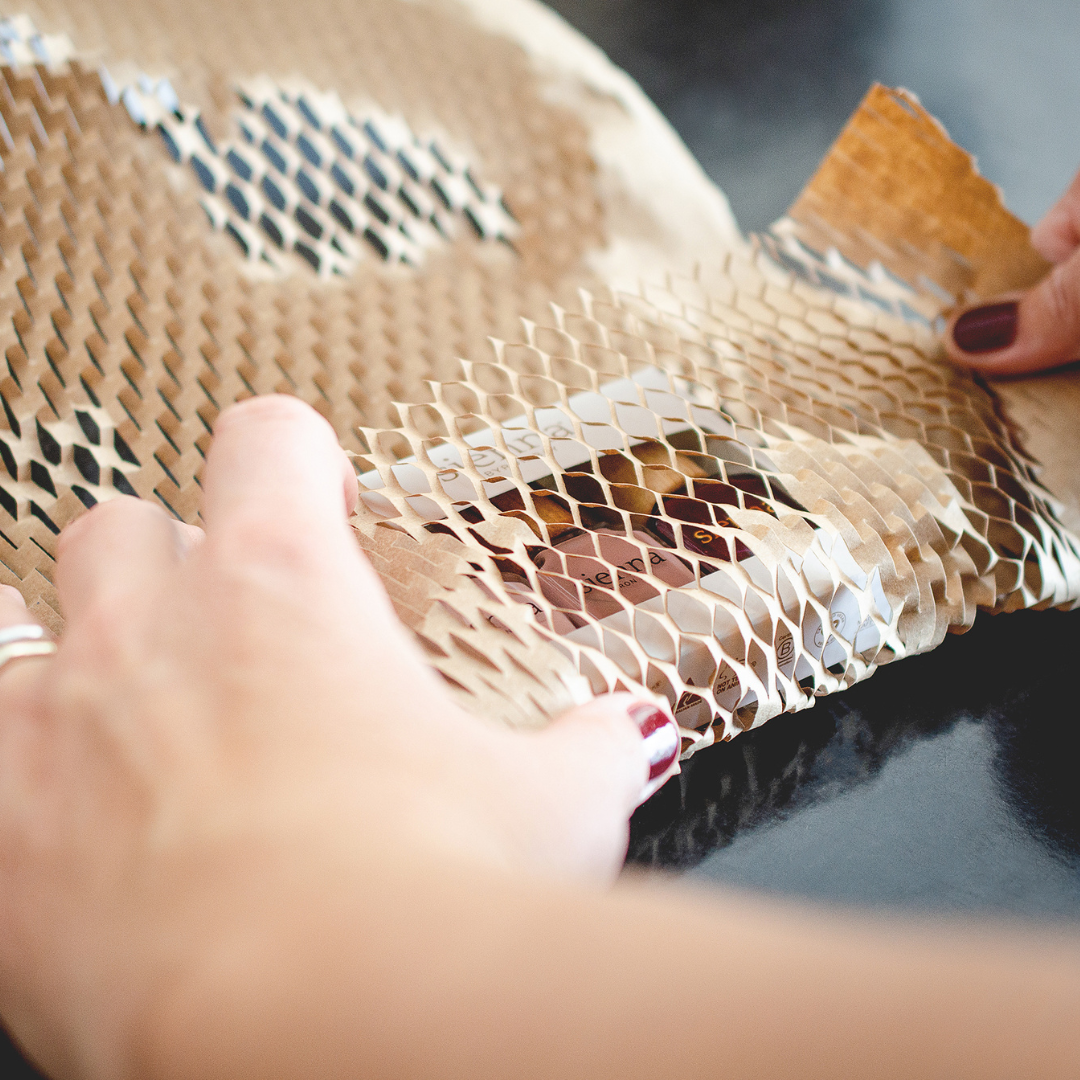 By introducing the Exbox Mini, natural pet healthcare producer, Shy Tiger eliminated 100% of transit damages and plastic packaging and saved 92% on packaging costs.
For higher volumes, the Geami WrapPak is a perfect fit. Simply pair individual rolls of Geami Kraft paper and white tissue paper with the WrapPak dispenser for a cost-efficient and effective solution.
By introducing the Geami WrapPak bone broth business, Broth of Life cut their packing time by 25% and created a 100% plastic-free packaging solution.
Void fill
Looking for a sustainable alternative to plastic air pillows and packing peanuts? Then Ranpak's FillPak solution is what you're after. The FillPak Machine converts the fanfold Kraft paper into a robust patented PaperStar void fill that can be fed straight into any empty space in your shipping carton. Since it comes in compact, flatpack bundles, this on demand solution only takes up 10% of the storage space of traditional void fill.
Like its sustainable sibling Geami, there's a FillPak solution for businesses both big and small. For low volumes, let us introduce the FillPak Go. This convenient, compact solution combines the flatpack bundles of FillPak paper with a 100% recyclable dispenser box. No need for machinery or electricity, simply open and start filling.
If you're looking at higher volumes, the FillPak TT is an ideal fit. As described above, the FillPak TT uses a machine that can be mounted on a portable stand or fixed to your packing bench to convert the flatpack paper into the PaperStar void fill.
Natural supplement brand, Naked Harvest switched to FillPak TT and reduce their packing times by 25% and optimised warehouse storage space.
Cushioning
After a paper solution for cushioning protection? Take a look at Ranpak's PadPak solution. The PadPak machine uses a patented folding and stitching process to convert flat fanfold Kraft paper into highly protective pads that can be used to effectively and efficiently cushion, block, brace, and fill voids in shipping cartons.
PadPak is a heavier duty protective packaging solution and ideal for protecting fragile items that have some weight to them, such as automotive parts, electronics, and ceramics.
Bespoke ceramics boutique, Winterwares cut packaging costs by 30% and eliminated transit damages with PadPak.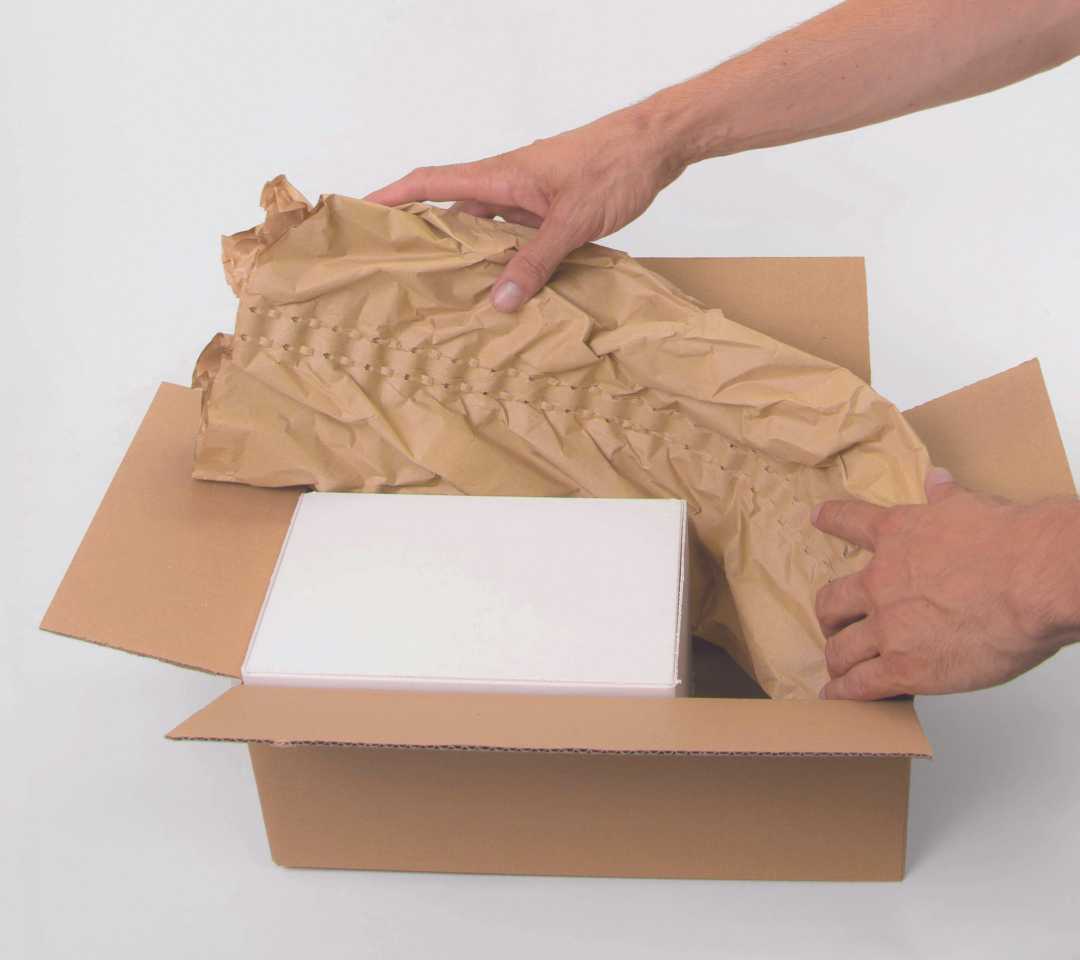 Whether you're after a wrapping, void filling, or cushioning solution, Signet have a protective paper packaging product to fit. If you're ready to make the switch to paper or want to learn more, call 13 7446, email sales@signet.net.au, Live Chat with us at signet.net.au, or submit an enquiry below.