Jiffy Packaging Solutions
Since its founding in 1960 and their invention of the Bubble Wrap brand, Sealed Air have been re-inventing the ways we pack and ship our goods. Sealed Air are focused on sustainability and understanding what their consumers need to achieve their packaging goals.
Utilised by small eCommerce businesses, right through to large international brands, Sealed Air's Jiffy Mailer products are the trusted solution to parcel shipping and represent the standard of excellence for quality protective mailers for over 50 years. The mailer bags are manufactured according to global standard and are the most complete line of cushioned, non-cushioned and rigid protective mailers. In addition to the Jiffy range, Sealed Air also specialise in void fill, temperature control solutions, cushioning and blocking, and surface protection to reduce waste throughout the supply chain including wasted material, energy, space, time labour, and money. Products protected by Sealed Air packaging solutions ship faster and arrive safer because they are backed by decades of powerful data, science, and engineering expertise.
Padded Mailers
Jiffy Padded Mailers are the eco-friendly solution to parcel shipping. Heavy-duty outer construction is paired with uniform inner padding made from 100% recycled newspaper. Double-fold/double-glued bottom flaps adds edge protection and strength. Mailer is 100% recyclable.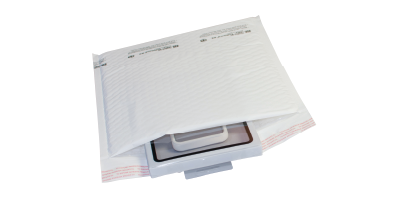 TuffGard Mailers
Jiffy TuffGard Mailers are all mailers which offer the ultimate security and cushioning performance with BubbleWrap featured in the lining as a barrier. BubbleWrap technology provides maximum moisture, tear, and puncture resistance, while welded seams provide strength and ensure contents stay contained during the shipping cycle.
Cryovac
Protecting your workers is important to us, hence we have put together a glove protection standard table to help you find the right gloves.
Bubblewrap
In order to provide proper hand protection, Ansell has put together some resource in helping you choose the right glove size.
Jiffy Products
Signet stocks a wide range of Jiffy Mailer products to help you get your fragile items to their destination damage-free. Jiffy's line of cushioned, non-cushioned, and eco-friendly Mailing Bags are engineered to be tough and withstand the unexpected throughout the supply chain.