With more than 50 years of experience and over 300 active patents worldwide, VELCRO® strive to be the best in the business of hook and loop fastening. Through innovative technologies, VELCRO® design and manufacture functional applications for every aspect of life from packaging, medical and healthcare, apparel and more.
From cable management and general-purpose fastening and tying, to products for the warehouse and distribution area, Signet's range of VELCRO® products are aimed at providing our customers with waste reduction solutions for around the worksite. VELCRO® Brand ONE-WRAP Straps can be used hundreds of times and are the perfect sustainable and highly versatile alternative to ties, tapes, and wires. With more businesses looking for ways to reduce plastic waste, many are making the switch to reusable consolidation materials such as VELCRO® Logistrap to transport goods more sustainably.
FAQ's for Velcro
What does 'hook and loop' mean?
Hook and loop' refers to the fastening system. The rough side is called 'hook', and the softer side is called 'loop'. Like a burr, the hooks lock onto the soft loops to provide the closure mechanism.
Velcro is not a physical product. "Velcro" is actually the name of a group of companies (including Velcro USA Inc) that manufactures a wide range of products. It's also the brand name used to describe our products, for example, VELCRO® Brand hook and loop fasteners or VELCRO® Brand memo boards.
Does Signet sell Double Sided Velcro?
Velcro Hook Fastener is sold separate to the Loop Fastener.
Can I purchase Velcro Tape from Signet?
Combined, Velcro Hook Fastener and Loop Fastener create a double-sided tape effect.
How many times can I use the VELCRO® Logistrap?
While the straps are designed to be reused, like any reusable product, the amount of wear and tear the strap is exposed to will determine how often they are replaced.
Velcro and Environment
Did you know that one hundred percent of the electrical and thermal power in Velcro's New Hampshire headquarters is self-generated? Click the link below to find out what else Velcro are doing to reduce their environmental footprint.
ARB Case Study
See how Australia's largest manufacturer and distributor of 4x4 accessories, ARB, uses Velcro Logistrap to reduce their carbon footprint, reduce costs, and improve efficiency and safety in their warehouses.
Velcro Products
From cable management and general-purpose fastening and tying, to products for the warehouse and distribution area, Signet's range of VELCRO® products are aimed at providing our customers with waste reduction solutions for around the worksite. VELCRO® Brand ONE-WRAP Straps can be used hundreds of times and are the perfect sustainable and highly versatile alternative to ties, tapes, and wires
Compare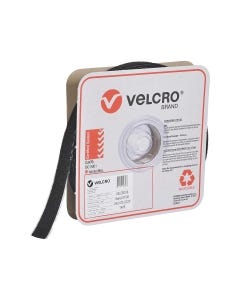 Compare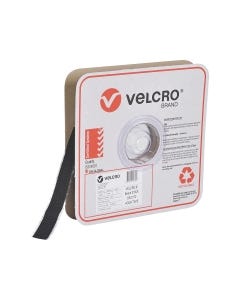 Lowest Price Guarantee
Find a lower price and we'll beat it by 10%*

Same Day Despatch
Same day despatch on orders placed before 3pm

Free Delivery
Orders over $100 (ex GST) delivered free to metro areas*

One Stop Shop
Over 5,500 products available on our online store