31 October, 2020
1 Minute Read
Signet's Own Line Marking Paint: Create your Field of Dreams
It's game day at the home of the North QLD Cowboys. Whilst the stars, toilers, future immortals and fans of this great game lay sleeping, dreaming of perfect plays, tries in the dying seconds, field goals in extra time, and other such glory, this story begins… with a group of unlikely heroes: The Grounds Manager and staff at 1300SMILES Stadium, home ground of the North Queensland Cowboys.
They are part of a unique group of individuals looked upon fondly by us here at Signet. They aren't in the big leagues, but we think they are on par with the greats. They are a team of average everyday Aussies, batting above their average, punching above their weight but never beating their chest about it. You see them, but they don't know you see them because they're not looking to be seen. Their focus is on the job they have been tasked to do.
Their work begins at pre-dawn, with the meticulous preparation of a rectangular plot of grass, upon which a new page of Rugby League history will be written. First, they remove the dewy grass, starting with 30 laps with the mower from end-to-end and 50 laps across the field. Then it's time to prepare the paint. Signet's Own Line Marking paint – as it always is, was, and should be. Ten stirs clockwise, and three stirs anti-clockwise until the consistency is just right, until it's time to mark the field.
But it's not just line marking, it's vividly laying down the parameters for greatness. The lines that measure and define brightly, for when Morgan puts it on the boot for a 40/20 or when Feldt flirts with the touchline. Of course, he's flirting with the touchline! It's a beautiful line. It's a Signet line. Look how bright it is!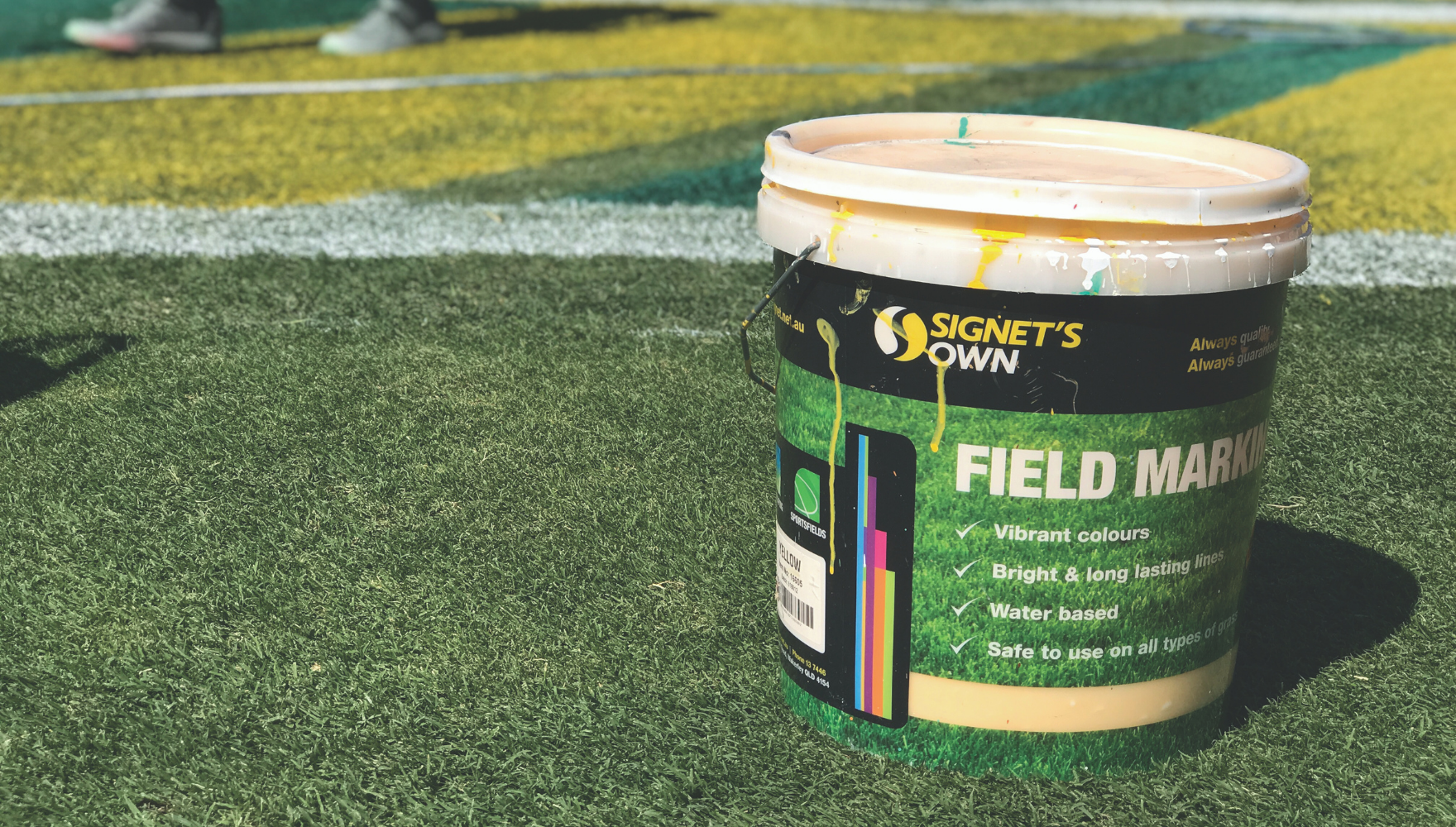 The greatest and most vivid moments in our game, the tries, the miracles, the unforgettable and the ridiculous. They deserve the greatest, most vivid line marking paint. Because the line is not just a line, and the paint is not just paint. It's Signet's Own Line Marking Paint! And that's Rugby League history in the making.