24 September, 2021
2 Minute Read
The Natural Bedding Company creates a safer workplace and achieves a 10% time saving in their mattress manufacturing process by introducing Signet's Foam Nitrile Gloves.
Back in 1984, Andrew McCaig made the bold move to quit his 9 to 5 in pursuit of his passion, creating natural handcrafted furniture that won't impact the environment. Starting out by making cotton futons in his loungeroom, Andrew built The Natural Bedding Company from the ground up, with a mission to create transparency, sustainability, and ethical practices in furniture manufacturing.
Thirty-seven years later, The Natural Bedding Company are still fuelled by that same commitment and are continually evolving to source the best possible materials and products available. Today, they stock 58 different products, from handcrafted mattresses and bed bases to their sustainably sourced linen, distributed through their eCommerce store and selected retailers.
"Being a manufacturer who handcrafts the majority of their products, safety is a high priority. Like any business our aim is simple, to eliminate the risk of injury and keep our employees safe." – Andrew McCaig, The Natural Bedding Company Founder and Director
The Natural Bedding Company continually review their processes to ensure they're not only safe but efficient. In looking into their mattress construction process, they saw an opportunity where they could improve both.
"In our mattress construction we have a process called Tufting where we use a large needle to sew the layers of the mattress together. During this process the needles may need to be lightly lubricated to assist them sliding through the latex easily, this can lead to them becoming quite slippery."
The Natural Bedding Company use a leather guard to protect the palm of their hand when pushing the needle through, however, this leaves their fingers exposed. Combined with a slippery needle that can be difficult to grip they recognised the potential risk of injury.
To get ahead of this potential problem, The Natural Bedding Company looked to implement gloves into the process. After some trial and error with alternative solutions they came across Signet, and our range of Safety Gloves.
"We've tested a few different options over the years but have never found a solution that could give us the protection, grip, and most importantly the dexterity we need for this process — that was until we found Signet."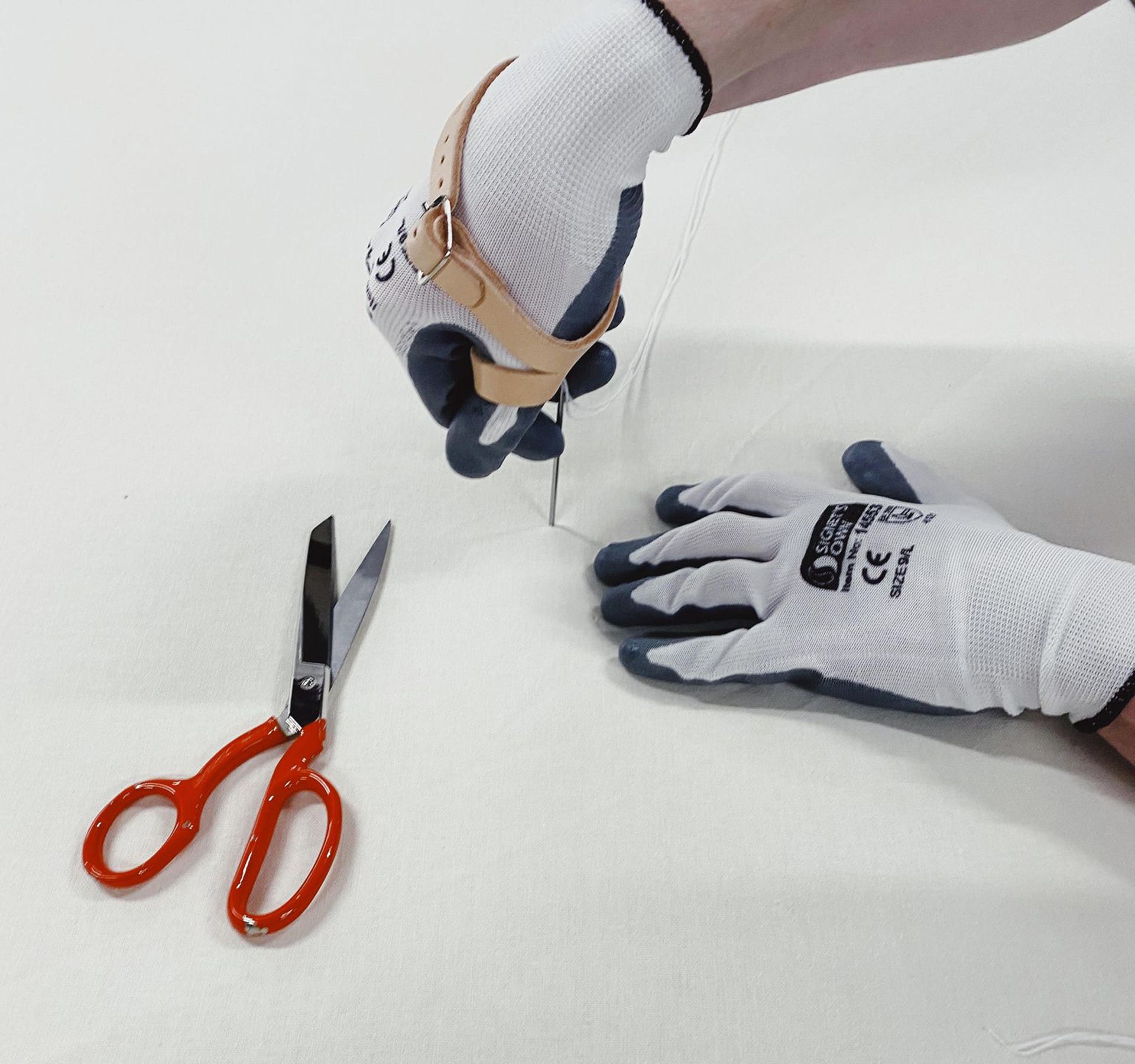 "Signet's Foam Nitrile Gloves have definitely made our mattress construction a much safer process and we're still able to perform fine motor skills such as tying of tufts. Also, since implementing them we've seen a time saving of 10%."
Signet is proud to support The Natural Bedding Co and over 60,000 other Aussie ventures.