30 March, 2020
1.5 Minute Read
Steelforce has used Signet's steel-specific Colour Coding Spray to create a visual, accurate and efficient picking and packing process since their establishment in 2000.
With locations across Australia and New Zealand, Steelforce is a leading distributor of steel products, with customers in the steel reselling, fabrication, building, contracting and equipment manufacturing industries.
For Steelforce, product compliance and quality are essential, particularly in terms of the product's finish and dimensional accuracy. Signet supplies Steelforce sites across Australia with the paints they need to code, and accurately pick and pack steel products of the highest Australian standards.
Customer orders require the picking and packing of steel in varying sizes and finishes. Warehoused steel that is stored on shelves must be as visual as possible to ensure a quick and accurate picking process. Steelforce uses Signet's Colour Coding (CC) Sprays to mark its steel before it is unloaded and stored.
With Signet's wide range of coloured sprays, Steelforce can signify gauges or wall thickness of up to 30 different varieties, allowing for faster, more visual and more accurate identification of each product.
"Steel sections of different dimensions can be difficult to identify by the naked eye. Using rulers and Vernier gauges is a very slow process, especially when you are packing hundreds, if not thousands of lengths per day." —Grant Tenni, Steelforce General Manager QLD.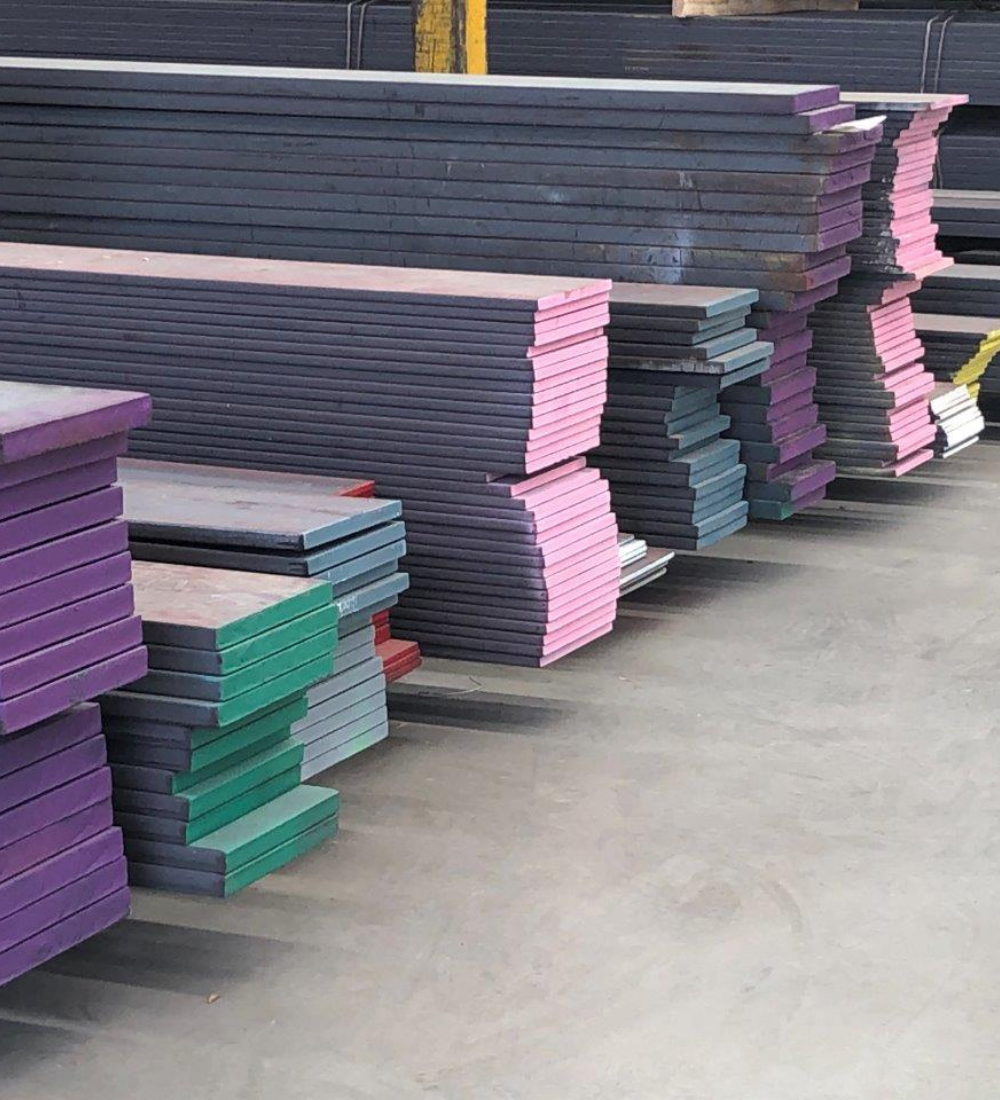 Colour coding enables the majority of steel sections to be identified and picked visually, allowing for a faster and more efficient order processing. Signet's steel-specific aerosol sprays have helped Steelforce to deliver a high level of customer service and reduce picking errors.
The CC Spray is made in Signet's HACCP accredited paint manufacturing facility in Brisbane, which undergoes rigorous testing to ensure it is of the highest quality. As a durable answer to quick, effective and no-mess marking, this product has been used by workers in the steel industry for decades.
"Right from the outset, Signet's paint makes picking orders and stock-taking much faster, easier and more accurate. We are leaders in our field, so we need to ensure the products we use behind the scenes enable us to succeed."
You can check out our range of Colour Coding Sprays here. If you'd like to speak to a Signet team member about an Industrial Marking & Coding solution for your business, call us on 13 7446, email sales@signet.net.au, or Live Chat with us by visiting www.signet.net.au.
Signet is proud to support Steelforce and over 60,000 other Aussie ventures..