Biodegradable Natural Rubber Packaging Tape 48mm x 50m
In Stock - Ready for Despatch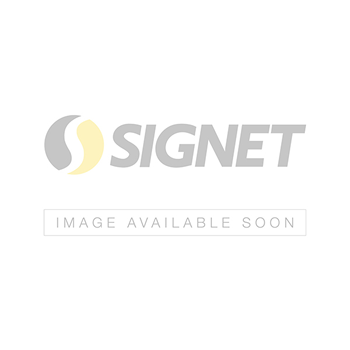 Premium natural rubber adhesive provides superior holding strength on application, excellent for general packaging that requires an environmentally friendly solution.
A biodegradable, clear tape made from a premium grade cellulose (sourced from sustainable harvested timber plantations)
Can be easily torn by hand without the need for a dispenser.
Tape core (76mm) and outer carton are made from 100% recycled paper.
For optimal performance, we recommend using the product within 9 months.
Thickness: 46 microns
Width: 48mm
Length: 50m
The words 'Biodegradable' and 'Plant- based Cellulose Tape' are printed on the tape.
36 rolls per carton
How much do you charge for freight?
Free delivery for all orders over $110 inc GST is available to metropolitan customers; if an order is under $110* an $10.45* freight charge will apply. Low-cost delivery is available for all regional customers, with freight pricing calculated as part of the online shopping process. Please note that freight charges will vary for regional deliveries, as the cost is calculated upon the weight of each order.
How long will my delivery take?
Same day despatch is available for in-stock products ordered before 3pm.*
We're proud of our track record, which has seen 95% of deliveries to most metropolitan areas made in just one day.
Brisbane, Sydney, Melbourne, Perth*
1-2 Business Days
Adelaide
2-3 Business Days
Queensland, New South Wales, ACT, Victoria, South Australia, Western Australia*
2-3 Business Days
Northern Territory
5-6 Business Days
Tasmania
5-7 Business Days
---
*Refers to Inc GST pricing
*For sourced on request products such as machinery and equipment, same-day despatch is not available. Please note that there will be a lead time for these products, subject to product availability.
*There may be a $20.60 charge for orders containing large or bulky items (excluding GST). These items may also take longer to transport. This charge does not include Machinery Equipment.
*To our Western Australia customers: in our ongoing endeavour to ensure that we are always in stock of your requested items, please note there may be a 5-6 day lead time in the event that we send your order from our warehouses on the Eastern Seaboard.
In being labelled a biodegradable product, does the cellulose tape have a shelf life?
For optimal performance, we recommend using the product within 9 months.
Is all the outer packaging for cellulose tape biodegradable?
No, not at this stage. Due to the cellulose tape's makeup, it is currently packaged in a virgin plastic sleeve to increase its shelf life and protect the integrity of the product for as long as possible. The Signet team is currently testing alternative plastic solutions that offer the same protection. It should be known, the tapes cardboard core and outer carboard packaging are both made from 100% recycled paper.
Is the cellulose tape also compostable given it is derived from a plant-based film?
In being made from a premium grade cellulose source from sustainable harvested timber plantations, Signet's Cellulose tape is made from plant-based materials, therefore biodegradable. Although not yet certified as 'compostable', we are in the process of updating a compostable certification for this item.