Signet's Own Kraft Paper Tape 48mm x 50m - 100% Recyclable
In Stock - Ready for Despatch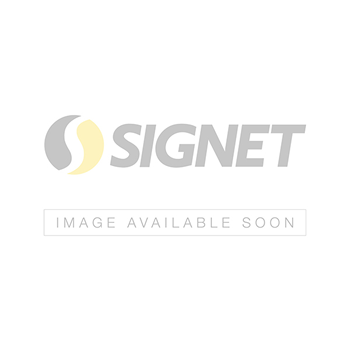 Signet's Own Kraft Paper Tape is a strong and cost-effective eco-alternative to plastic-based tapes.
This durable eco-friendly tape is made from FSC certified renewable and recycled materials, supporting sustainable foresting practises and contributing to a positive eco-shift in the industry. The 48mm x 50m roll can be applied by hand or with the help of a tape dispenser such as the Signet's Own Magnum Tape Dispenser (IT#10560), to quickly seal cardboard with a neat matte finish and sustainable look and feel. It's designed specifically for securing packaging in shipping and transit making it ideal for eCommerce. Signet's Own Kraft Paper Tape is the eco-friendly paper tape choice for leading retailers such as Country Road, David Jones and The Sheet Society.
Main Benefits:
Eco-friendly packaging tape uses kraft paper from FSC certified sources
Synthetic rubber adhesive provides high initial tack and excellent tensile strength
Suitable for sealing a variety of cardboard types
Silent when dispensing
100% recyclable with no need to remove from cardboard or packaging
130um - thicker than other paper tapes in the market, providing superior strength and quality
Size: 48mm x 50m
36 rolls per pack
How long will my delivery take?
Same day despatch is available for in-stock products ordered before 3pm.*
We're proud of our track record, which has seen 95% of deliveries to most metropolitan areas made in just one day.
Brisbane, Sydney, Melbourne, Perth*
1-2 Business Days
Adelaide
2-3 Business Days
Queensland, New South Wales, ACT, Victoria, South Australia, Western Australia*
2-3 Business Days
Northern Territory
5-6 Business Days
Tasmania
5-7 Business Days
---
*For sourced on request products such as machinery and equipment, same-day despatch is not available. Please note that there will be a lead time for these products, subject to product availability.
*There may be a $20.60 charge for orders containing large or bulky items (excluding GST). These items may also take longer to transport. This charge does not include Machinery Equipment.
*To our Western Australia customers: in our ongoing endeavour to ensure that we are always in stock of your requested items, please note there may be a 5-6 day lead time in the event that we send your order from our warehouses on the Eastern Seaboard.
What is Signet's Own Kraft Paper Tape made from?
Signet's Own Paper Tape is made from natural kraft paper from FSC certified sources and a synthetic rubber adhesive.
How does Signet's Paper Tape work?
Signet's Paper Tape is a great alternative to plastic tape and can be used to secure boxes, cartons or any typical packaging product. Apply the Paper Tape down the length of any seams in the middle of your package. This will typically be where the flaps meet after folding. Make sure the tape extends over the sides for a better seal. Press the tape firmly into the package surface and double up the tape for extra support.
How do I dispense the Kraft Paper Tape?
What are the product specifications of the Signet's Paper Tape?
Size: 48mm x 50m
36 rolls per pack
Suitable for sealing a variety of cardboard types
Use manually or with a tape dispenser
What is an FSC certified source?
FSC is a global forestry certification system providing assurance that paper-based products are sourced from and support responsible forestry. Look out for the FSC symbol on all products that are provided by forestry.