29 April, 2019
2 Minute Read
Through effective packaging solutions and on-time supply, Signet has helped Merlo deliver premium coffee beans to their community of loyal customers for over ten years.
Merlo has been serving premium coffee since 1992. With roots as a small Brisbane CBD espresso bar, the business was built on a simple philosophy which has never changed – freshly roasted coffee served by people who are passionate about their art.
Despite growing significantly over the last 27 years, Merlo has always remained an independently owned family business which has allowed them the freedom to focus on quality, service, and good coffee without the fuss.
Merlo's bulk distribution team work on a time-sensitive schedule and pick and pack 300 cartons of cafe essentials and coffee beans daily, for cafes and restaurants around Queensland.
In 2007, Merlo partnered with Signet to help create an efficient packaging process and establish a reputation within their industry as an on-time and consistent supplier – over a decade later, and the relationship is unwavering.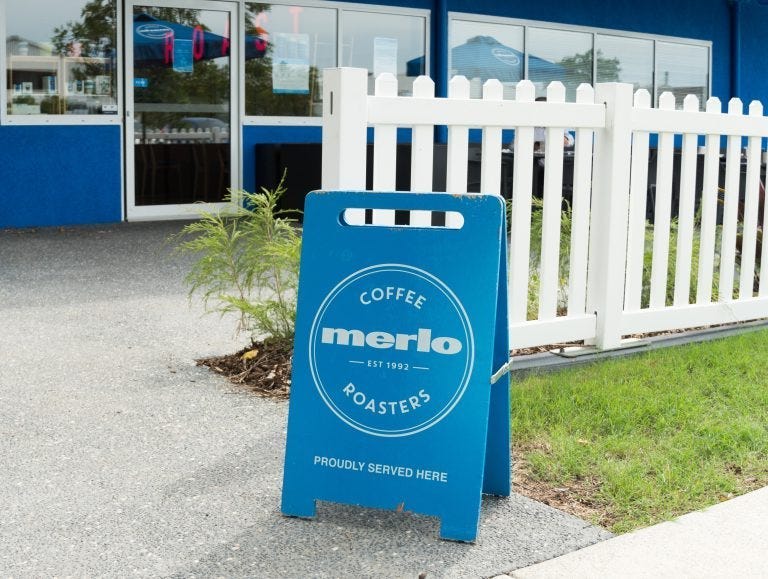 "We used to wrap delicate items like coffee tins and porcelain cups in foam sleeves but switched to Signet's Boxed Bubble Wrap. The wrap is more pliable than the foam which allows for whole product protection and has improved efficiency in the packing area. We also use Signet's freight labels to direct all our shipments." —Kane Barnard, Merlo Eagle Farm Warehouse Manager.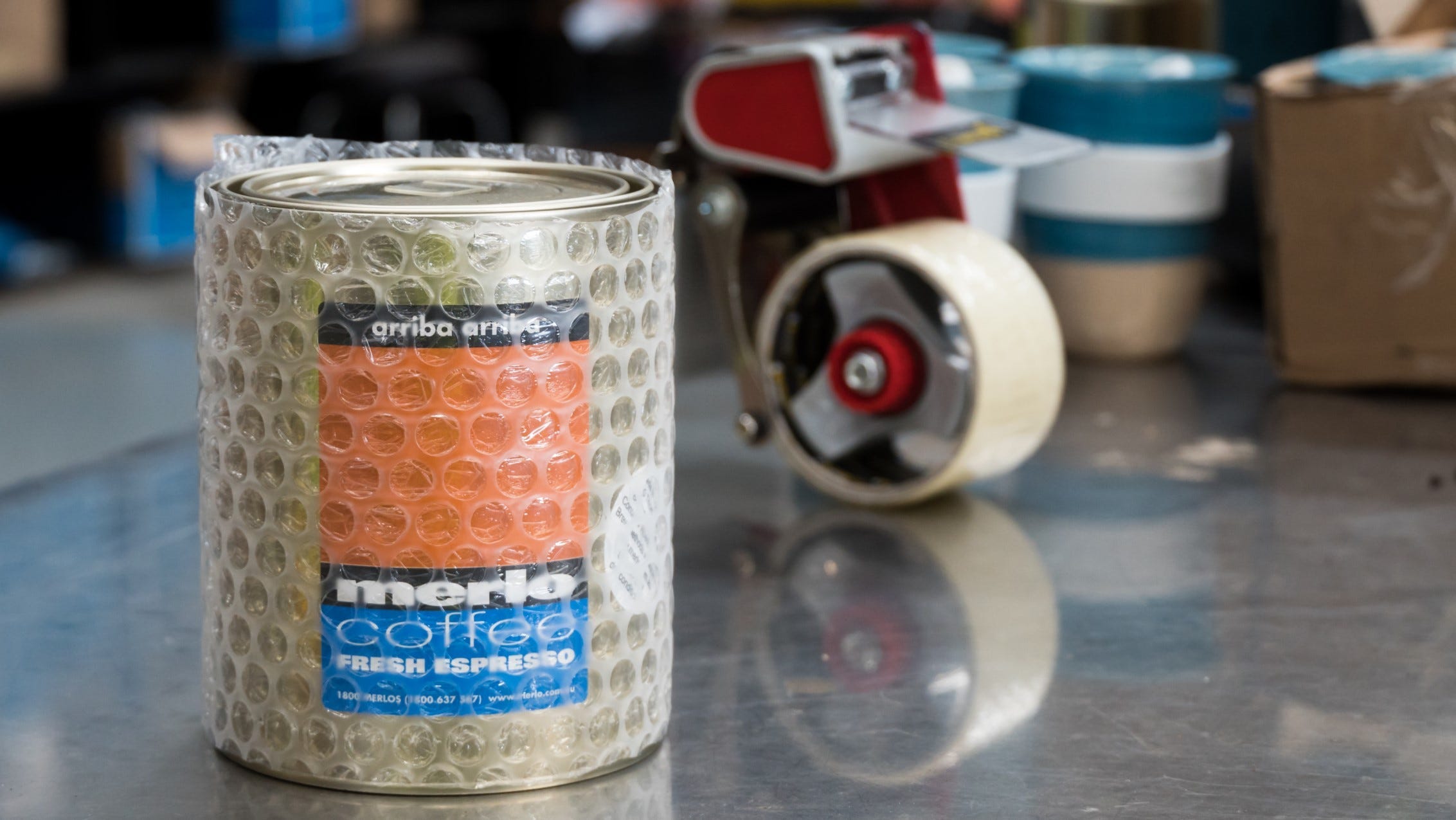 Merlo recently faced another challenge when moving to their new distribution warehouse and turned to Signet to ensure they could keep their supply chain moving, and continue to fulfill orders during this transition period by always having their shipping essentials on hand.
"Most people go to their favourite cafe because of the coffee sold there, and an alternative simply won't do. Our transition needed to be speedy so that our customers could continue to use and sell our products without any supply hiccups. We've been with Signet for over ten years now and having a reliable supplier helps in an industry where timing is critical."
Merlo is passionate about making sustainable changes within their business and understands the necessity of moving to environmentally-friendly packaging, which is why they have become the first coffee business in Queensland to introduce fully compostable takeaway cups and lids. Signet is now working with Merlo to bring eco-friendly packaging to its wholesale division and reduce its carbon footprint further.
You can check out our range of protective packaging options here. If you'd like to speak to a Signet team member, contact us on 13 7446, email sales@signet.net.au, or Live Chat with us by visiting www.signet.net.au.
Signet is proud to support Merlo Coffee and over 60,000 other Aussie ventures.