19 October, 2020
2 Minute Read
Organic tea business, Little Wildling Co, partners with Signet to go plastic-free in their small business supply chain without having to commit to problematic, high minimum order quantities (MOQs).
Little Wildling Co was founded in early 2016 with an aim to promote healthy living through organic herbal teas. Owner, Lee Sutherland, saw a gap in the market for therapeutic teas that were made from natural ingredients and had minimal carbon footprint, while also looking premium to display on the kitchen counter.
"We wanted to create herbal teas that were a little different; for the rule breakers, the inspired, the dreamers, tea lovers, the wild-ones. A community of like-minded people and we are so proud that we've done just that!" – Lee Sutherland, Founder & Director of Little Wildling Co.
When Little Wildling Co first began, they used bubble-lined paper mailing bags to provide the protection required to send its pouches and tins. However, when they released their reusable jars, they needed to source packaging that could effectively protect the fragile jars of tea in transit.
This was the first problem that arose when Lee took the step to go plastic-free in her supply chain, as she was left with an oversupply of the bubble-lined mailer bags due to the high minimum order quantities required by her previous supplier.
"We learnt very quickly that, as a new business, ordering products in bulk is not always a good idea. The packaging solution that worked for us at the time might not work in a year's time."
Lee was looking for a supplier that could offer her eco-friendly packaging without having to commit to large order quantities, and she found this with Signet.
Today, Little Wildling Co's orders are delivered to customers completely plastic-free. Each order is wrapped in Geami, an eco-friendly alternative to bubble wrap, which is used to provide the product with extra protection in transit. Their orders are shipped in 100% recyclable cartons and sealed with 100% biodegradable and recyclable Water Activated Tape.
The new eco-friendly packaging not only creates a positive unboxing experience for customers but also an eco-obvious one due to the paper nature of the packaging.
"We decided to send out online orders in a plain black box with only branded water-activated tape. This means the customer can easily reuse the box or recycle it. The same for our wholesale orders, we either upcycle boxes sent to us or use Signet brown plain boxes."
Little Wildling Co is passionate about making environmentally responsible business choices and aims to become a 'B Corporation' by the end of 2022. 'B Corps' make decisions within their business models that positively impact the environment, their workers, customers, suppliers and community.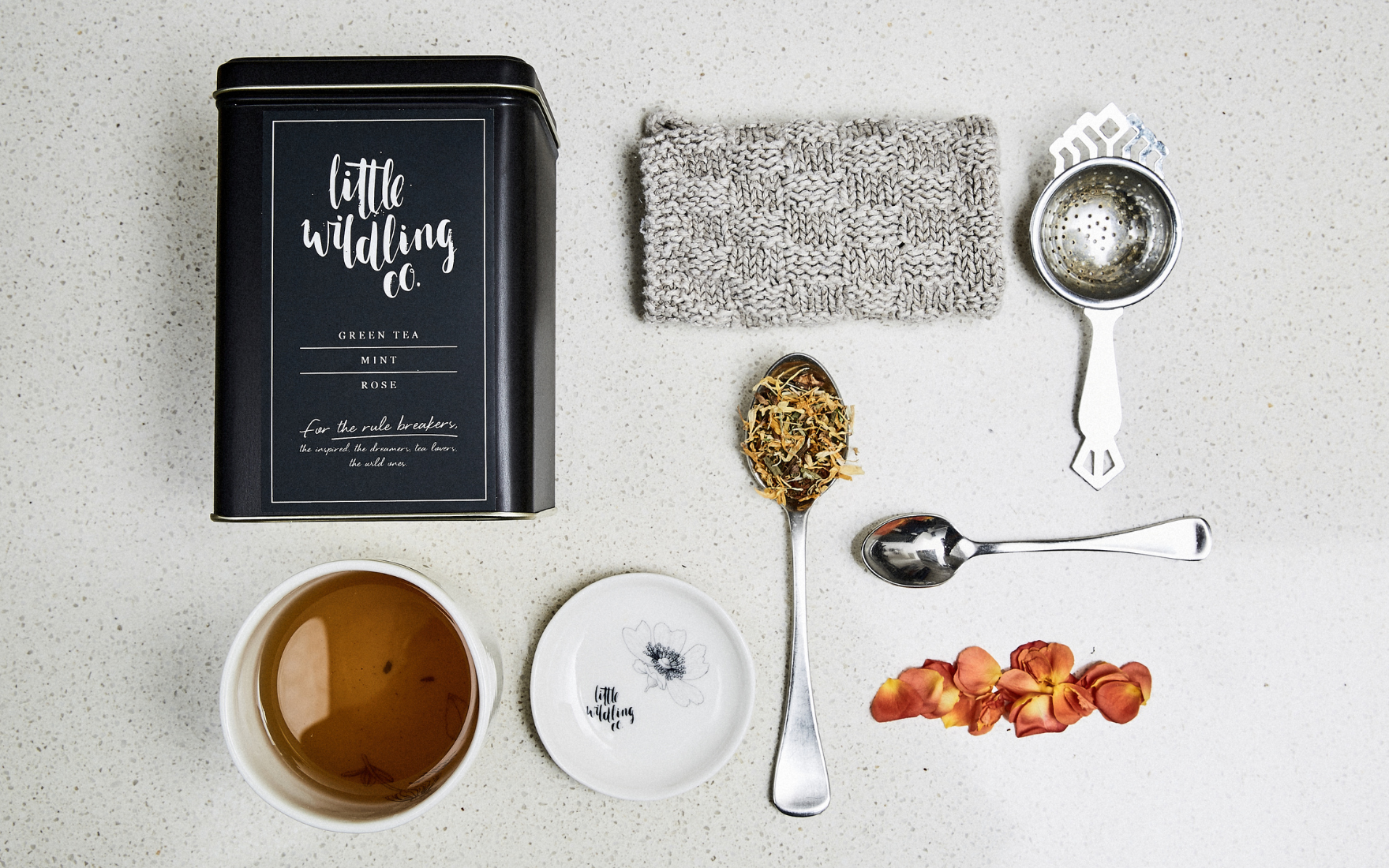 "We've totally transformed our tea packaging options, phasing out our pouches for recyclable boxes for loose leaf, we now have compost friendly tea bags, glass jars with refill options. We work with suppliers such as Signet on the eco-friendly packaging knowledge and product offering that we need to succeed in our mission to become B certified by the end of 2022."
If you'd like to speak to a Signet team member about a sustainable solution for your business, call us on 13 7446, email sales@signet.net.au, or Live Chat with us by visiting www.signet.net.au.
Signet is proud to support Little Wildling Co and over 60,000 other Aussie ventures.