31 January, 2022
2 Minute Read
Signet's paper protective packaging solution help Kim Wallace Ceramics achieve an elevated, eco-friendly unboxing experience without sacrificing the protection.
Kim Wallace has always had a passion for art and design, dabbling in various creative outlets on the side of her 9 to 5 as a graphic designer. Longing to get out from behind the computer screen and work more with her hands she found a passion for pottery, and it wasn't long before she swapped her computer for an apron and was elbow deep in clay full-time.
From selling her handcrafted creations at local and interstate markets, Kim has since taken her ceramics business online and upgraded her home studio to a warehouse and store front in Noosa, Queensland. With a small team of creatives helping her craft her decorative, yet functional pieces, Kim's mission is to continue providing consumers with Australian handmade ceramics.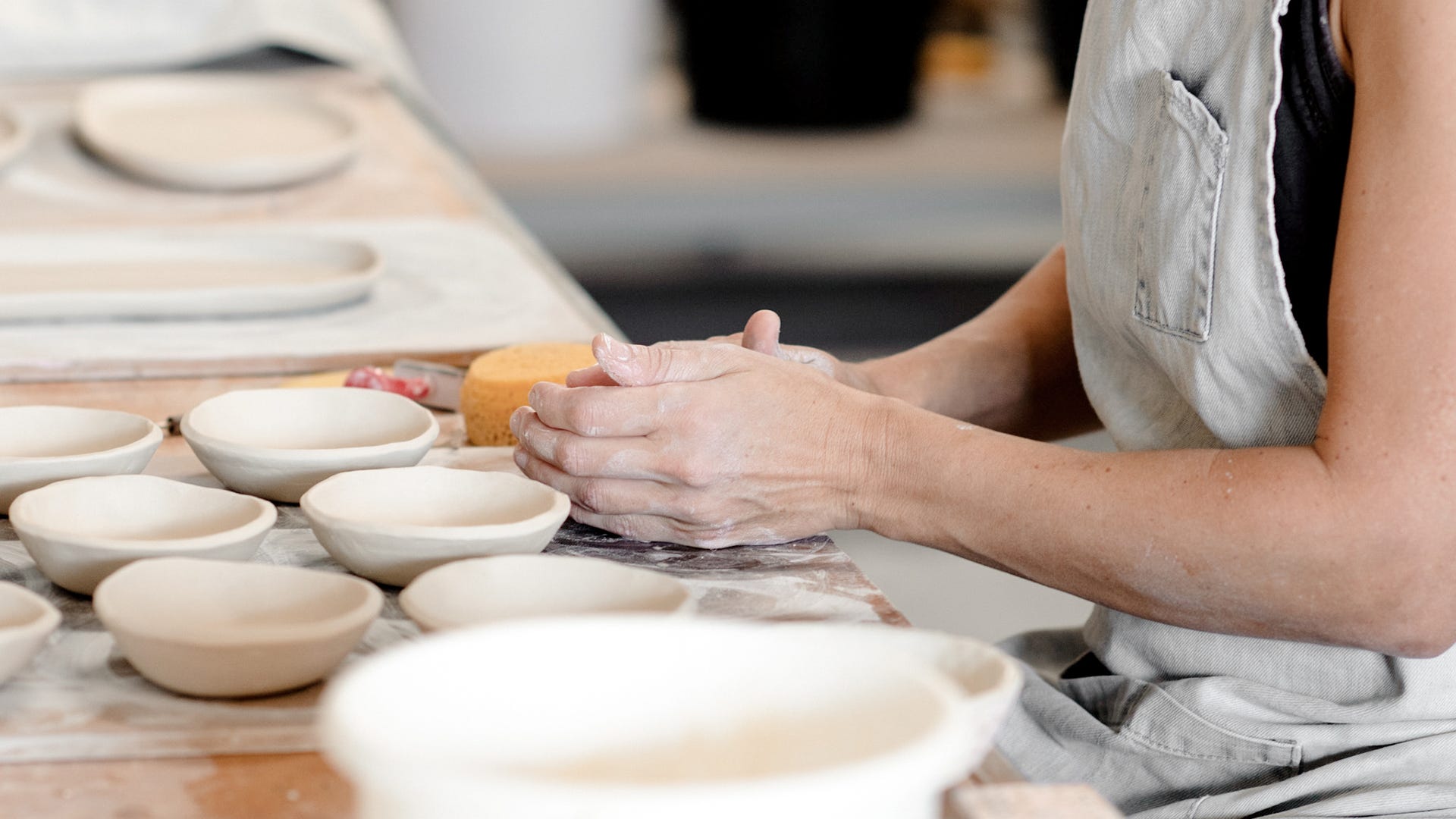 When Kim started her online store, one of the biggest hurdles was finding a sustainable way to ship her ceramics while keeping them protected. Not only are ceramics fragile, but they can also be quite heavy, particularly when packaged in bulk. Previously, she had been using bubble wrap to protect her products in transit but was never quite comfortable with the amount of plastic she had to use.
"Sustainability is at the core of what we do, but our priority is also in protecting the ceramics. We put so much love and care into making each piece by hand, there's no use using eco-friendly packaging and if our pieces are going to arrive broken. However, we were determined to find a sustainable solution." — Kim Wallace, Kim Wallace Ceramics Owner.
Kim and her team had trialed several green bubble wrap alternatives in the past, however, they hadn't been able to find one that was protective enough. That was until they came across Geami.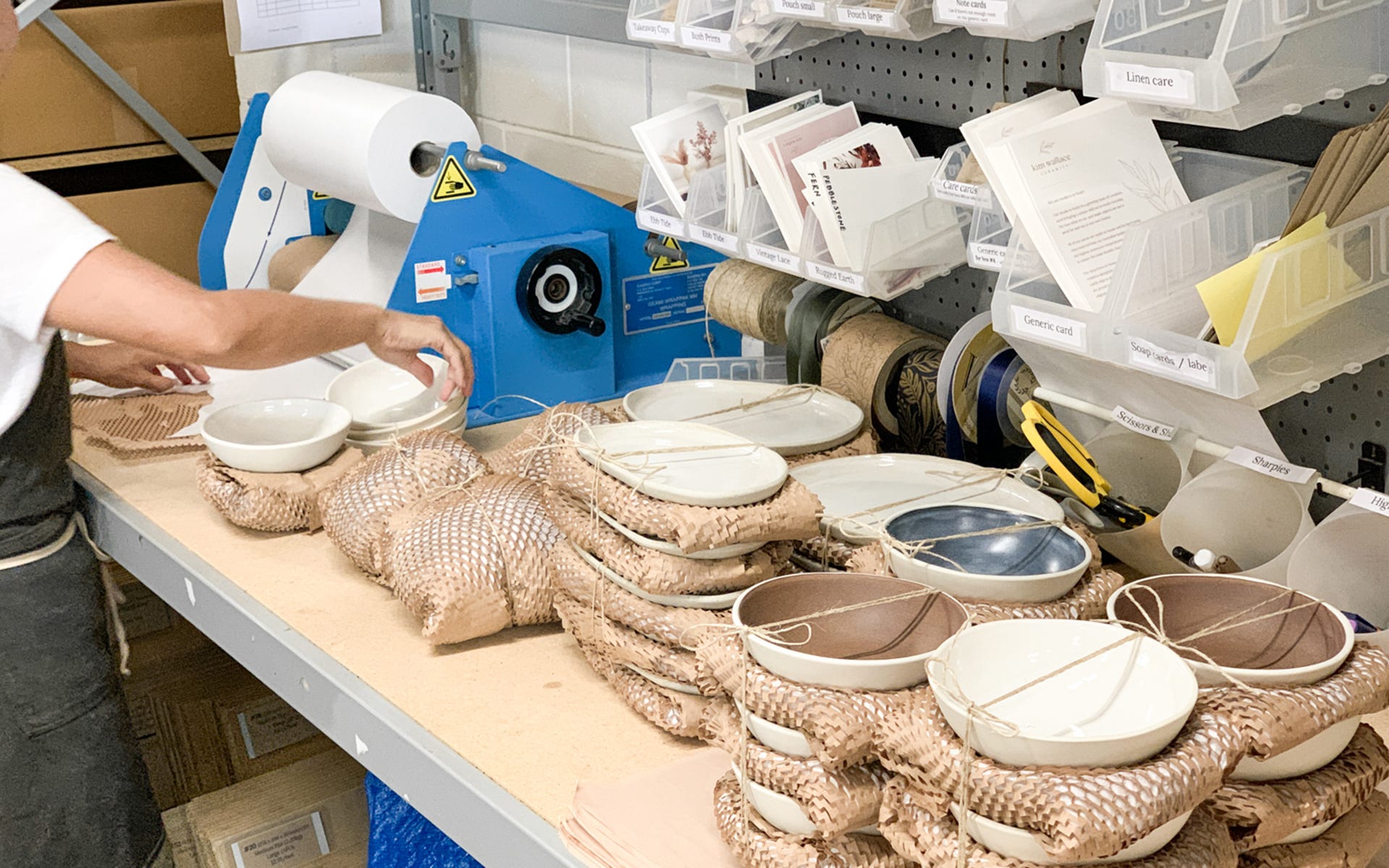 Geami is the pinnacle of eco-friendly protection, made from a die cut kraft paper that expands to a cushioning 3D honeycomb structure and white interleaf tissue paper to shield from any aesthetic damage.
Kim and her team are now sending out over 100 handcrafted orders per week, all wrapped in Geami and have created an elevated unboxing experience that aligns with their brand. They have also achieved a 100% eco-friendly packaging solution that's just as cost-effective and protective as bubble wrap.
"Geami was a game changer for us! We were able to eliminate plastic from our packaging without sacrificing costs or protection and now all of our product packaging is either recyclable or biodegradable. Plus, our customers love it."
Signet is proud to support Kim Wallace Ceramics and over 60,000 other Aussie ventures.