Kraft Wrapping Paper 600mm x 340m (60gsm) - 100% Recyclable
In Stock - Ready for Despatch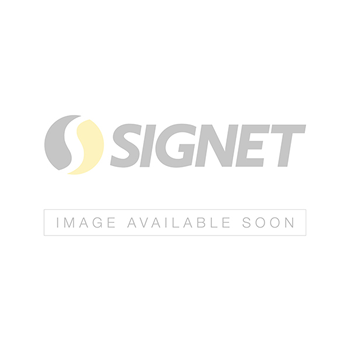 Signet's Kraft Wrapping Paper is a strong brown kraft paper that is 100% recyclable through kerbside collection.
This extremely versatile roll of kraft paper can be used many ways within your eCommerce business. From an eco-friendly giftwrap to enhance your unboxing experience, to void fill and surface protection to protect your orders in transit. With six variations within the range there is a kraft paper roll to suit your usage requirements. Signet's range of Kraft Wrapping Paper helps eCommerce retailers such as Sow n Sow, Edible Blooms and Mayde Tea protect their products and enhance the eco-friendly unboxing experience.
Main Benefits:
Strong Brown Kraft Wrapping Paper
Recyclable, biodegradable and compostable - should break down in 6 months depending on environmental conditions
Suitable for wrapping heavy duty items for postage or despatch
All wrap rolls have a standard 25mm core to fit dispenser (dispensers can be wall mounted to save bench space)
Made from virgin material and is 100% recyclable

How much do you charge for freight?
Free delivery for all orders over $110 inc GST is available to metropolitan customers; if an order is under $110* an $10.45* freight charge will apply. Low-cost delivery is available for all regional customers, with freight pricing calculated as part of the online shopping process. Please note that freight charges will vary for regional deliveries, as the cost is calculated upon the weight of each order.
How long will my delivery take?
Same day despatch is available for in-stock products ordered before 3pm.*
We're proud of our track record, which has seen 95% of deliveries to most metropolitan areas made in just one day.
Brisbane, Sydney, Melbourne, Perth*
1-2 Business Days
Adelaide
2-3 Business Days
Queensland, New South Wales, ACT, Victoria, South Australia, Western Australia*
2-3 Business Days
Northern Territory
5-6 Business Days
Tasmania
5-7 Business Days
---
*Refers to Inc GST pricing
*For sourced on request products such as machinery and equipment, same-day despatch is not available. Please note that there will be a lead time for these products, subject to product availability.
*There may be a $20.60 charge for orders containing large or bulky items (excluding GST). These items may also take longer to transport. This charge does not include Machinery Equipment.
*To our Western Australia customers: in our ongoing endeavour to ensure that we are always in stock of your requested items, please note there may be a 5-6 day lead time in the event that we send your order from our warehouses on the Eastern Seaboard.
What is the Kraft Wrapping Paper made from?
Signet's Kraft Wrapping Paper is made from 100% recyclable paper.
How does the Kraft Wrapping Paper work?
Signet's Kraft Wrapping paper can be used to protect, secure, or bundle items for postage and despatch. It keeps products safe in transit and can also be used as a void-fill to prevent items from moving. It's also a great environmentally friendly way to enhance your unboxing experience by using it as gift wrap for your eCommerce orders.
Do I need the Kraft Wrapping Paper Dispenser?
What are the Kraft Wrapping Paper product specifications?
Five different paper sizes to choose from
Comes in a natural brown colour
Suitable for wrapping heavy duty items for postage or despatch
All wrap rolls have a standard 25mm core to fit dispenser
How do I recycle the Kraft Wrapping Paper?
Kraft Wrapping Paper can be put in any kerbside recycling bin and the materials will be broken down and reused.
What does GSM mean?
The term GSM stands for 'grams per square meter' and quite simply refers to the thickness of the paper. If the GSM is lower, the paper is thinner in weight and if the GSM is higher the paper weight is thicker.
What different variations are available within the Kraft Wrapping Paper range?