21 May, 2021
2 Minute Read
By switching to Signet's eco-friendly protective packaging, String Harvest achieves a more cost-effective packaging solution without sacrificing protection.
From a young age, Cassandra Harris was captivated by collecting unusual fibres and haberdashery. Wanting to share her passion with like-minded crafters, she fashioned String Harvest, a one-stop online shop for all those 'hard to finds'. String Harvest ethically source rare and unique fibres for crafts such as weaving, macrame, knitting and more.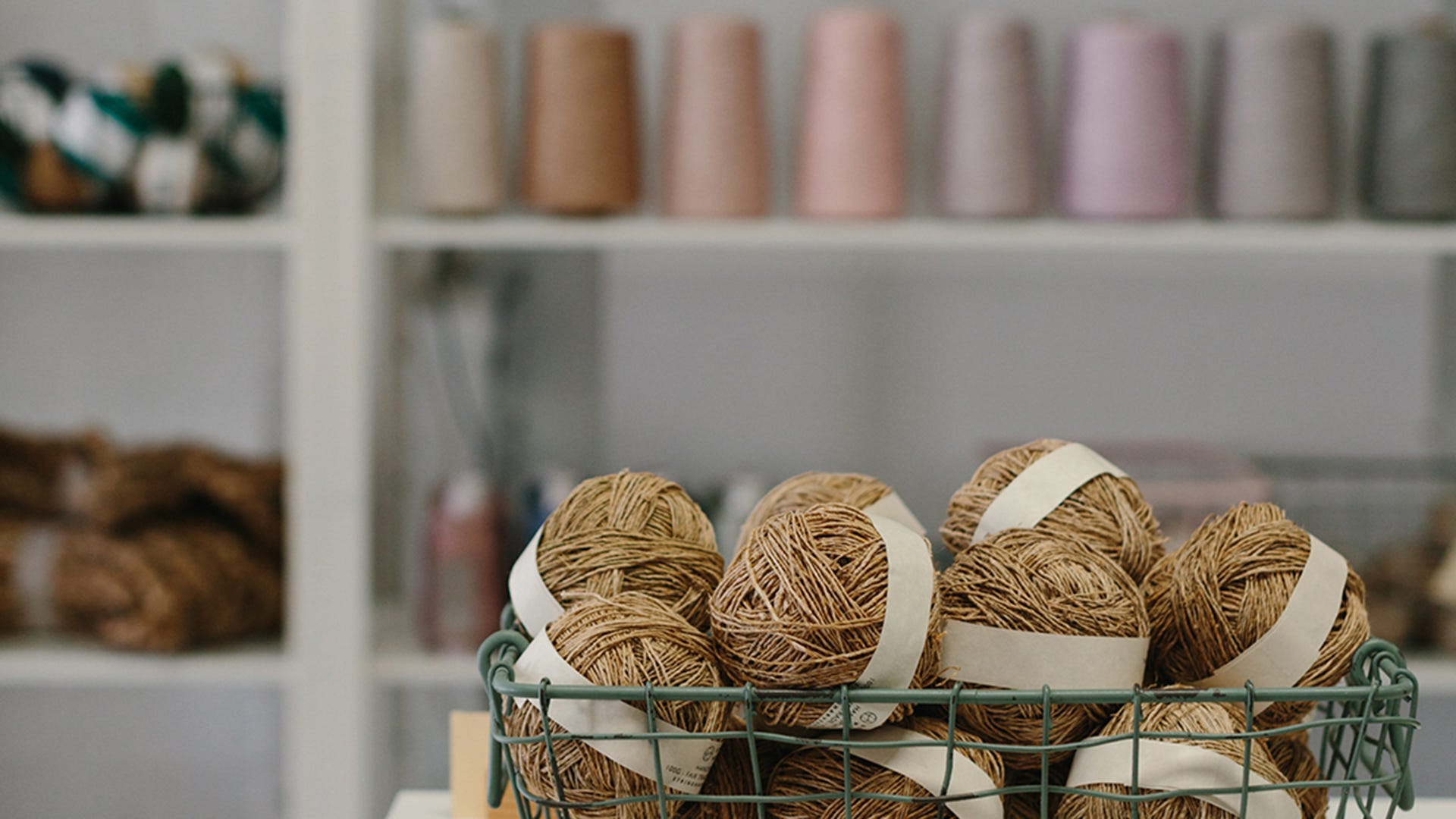 Their customers range from casual crafters after a pack of sewing needles to wholesale orders upwards of 30kgs. As a result, they keep a range of packaging options on hand so they can remain agile and cost-effective based on their courier rates.
Previously, they were using a heavy duty 105gsm recycled paper as their void fill. While protective, it tore easily, was quite heavy and made smaller parcels much bigger than they needed to be. They wanted to find a lighter, leaner and more cost-effective way to protect their products without sacrificing protection.
"We don't believe in excessive or fancy packaging – it should be fit for purpose and have a low environmental impact once it's served its purpose." - Cassandra Harris, String Harvest Founder.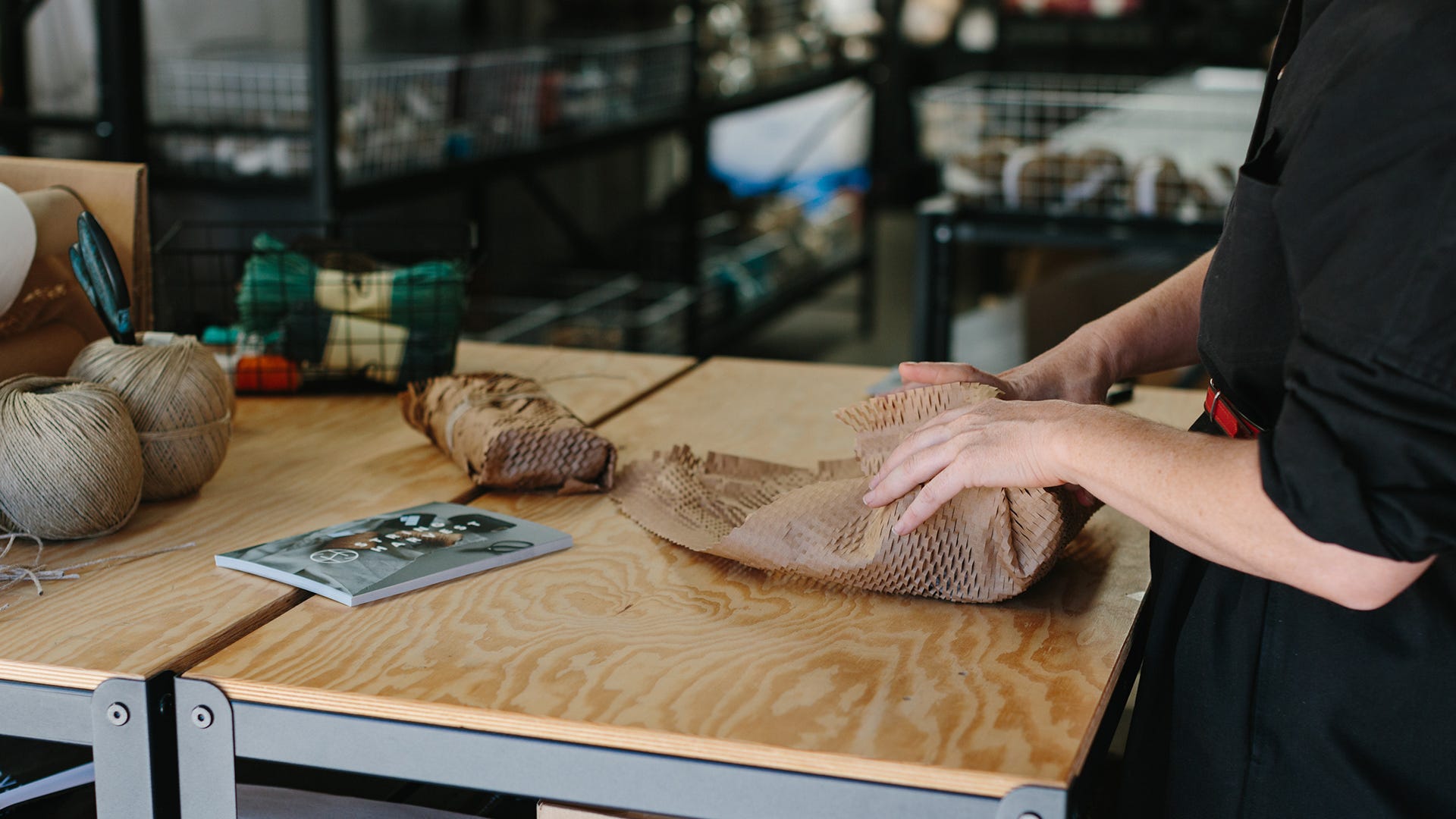 String Harvest have been a Signet customer since they launched five years ago. They use Signet's standard and adjustable shipping cartons and mailing boxes to pack many of their orders. So, when searching for an alternative inner protective packaging solution Signet was an obvious choice.
String Harvest now use Signet's Geami Exbox Mini to protect their products. Geami is a lightweight, eco-friendly protective packaging solution made of die-cut kraft paper that expands to a honeycomb structure. Since making the switch to Geami, String Harvest have reduced packaging weight by 50% without having to sacrifice protection.
"Geami is our hero packaging! One roll goes such a long way, and we love how the texture hugs and holds our products without the need for plastic tape."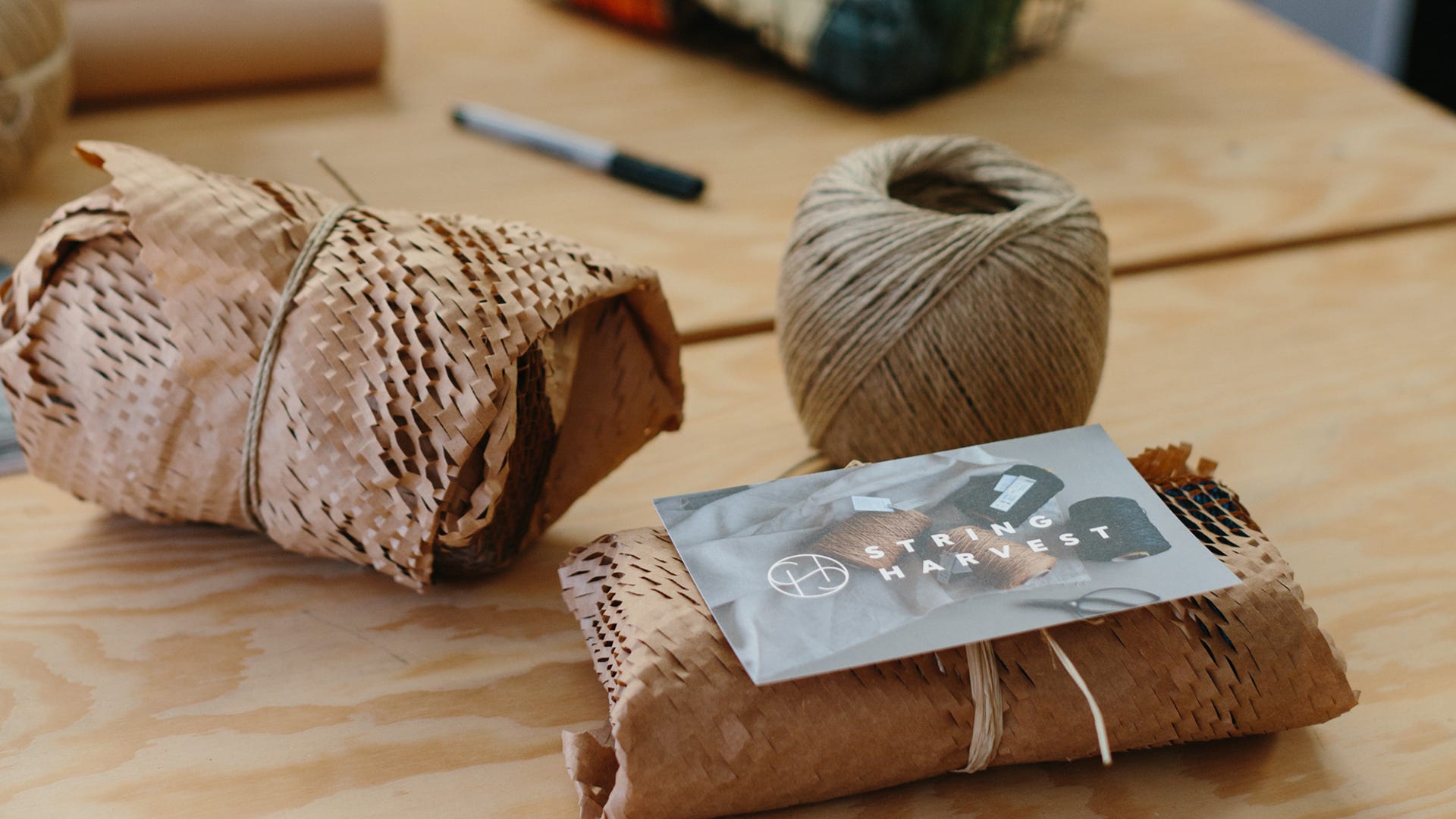 These weight savings mean String Harvest can reduce their parcel size with Australia Post and Sendle making deliveries much more cost-effective.
Additionally, String Harvest experienced exponential growth throughout COVID with their parcel volume nearly doubling. So, being able to consolidate some of their packaging to one supplier and having reliability was very important to keep up with demand.
"Signet have been so easy to work with and with their warehouse in Brisbane we know when we place an order it will be here the next day."
Signet is proud to support String Harvest and over 60,000 other Aussie ventures.