22 November, 2020
1.5 Minute Read
Nail polish online retailer, Sienna Nail Polish, use Geami protective wrap in their packaging process to help reduce transit damages and stay true to their company values.
The first Sienna Nail Polish was created by Danielle Egan in her lounge room, circa 2013. Sienna has since grown to be an international trailblazer with a large following of eco-beauty devotees.
Sustainability is at the core of its business actions, as they continue to push forward to inspire an ethical, sustainable approach to their beauty products which are inclusive, non-toxic, and vegan. Their glass bottles are fully recyclable, and their timber caps are made from a local non-native timber that is both natural and organic.
Recently, Sienna became a B Certified Corporation, meaning they make positive decisions across their employees, customers, suppliers, community, and the environment, to balance profit and purpose.
Three years ago, Sienna was using bubble lined paper mailer bags to ship their vegan and cruelty-free nail polish products. The plastic element of the bags did not align with their values and was hindering their journey to becoming B Corp Certified.
The mailers were not only harmful to the environment; they were also ineffective at protecting their delicate products.
"We needed to find a packaging solution that aligned with our environmental values while protecting our products."
Sienna now send every order with Geami protective packaging, a sustainable alternative to traditional bubble wrap, which securely wraps around the nail polish products to protect them from transit damages. Since making the switch, Sienna has recorded zero transit damages in three years.
Signet's eco packaging has helped the Sienna team on their journey to becoming a B Certified Corporation, and further on their journey to being completely plastic-free in every aspect of their operations by 2021.
Their customers are those who value low impact, and Sienna now regularly receives praise for using the eco-friendly paper product.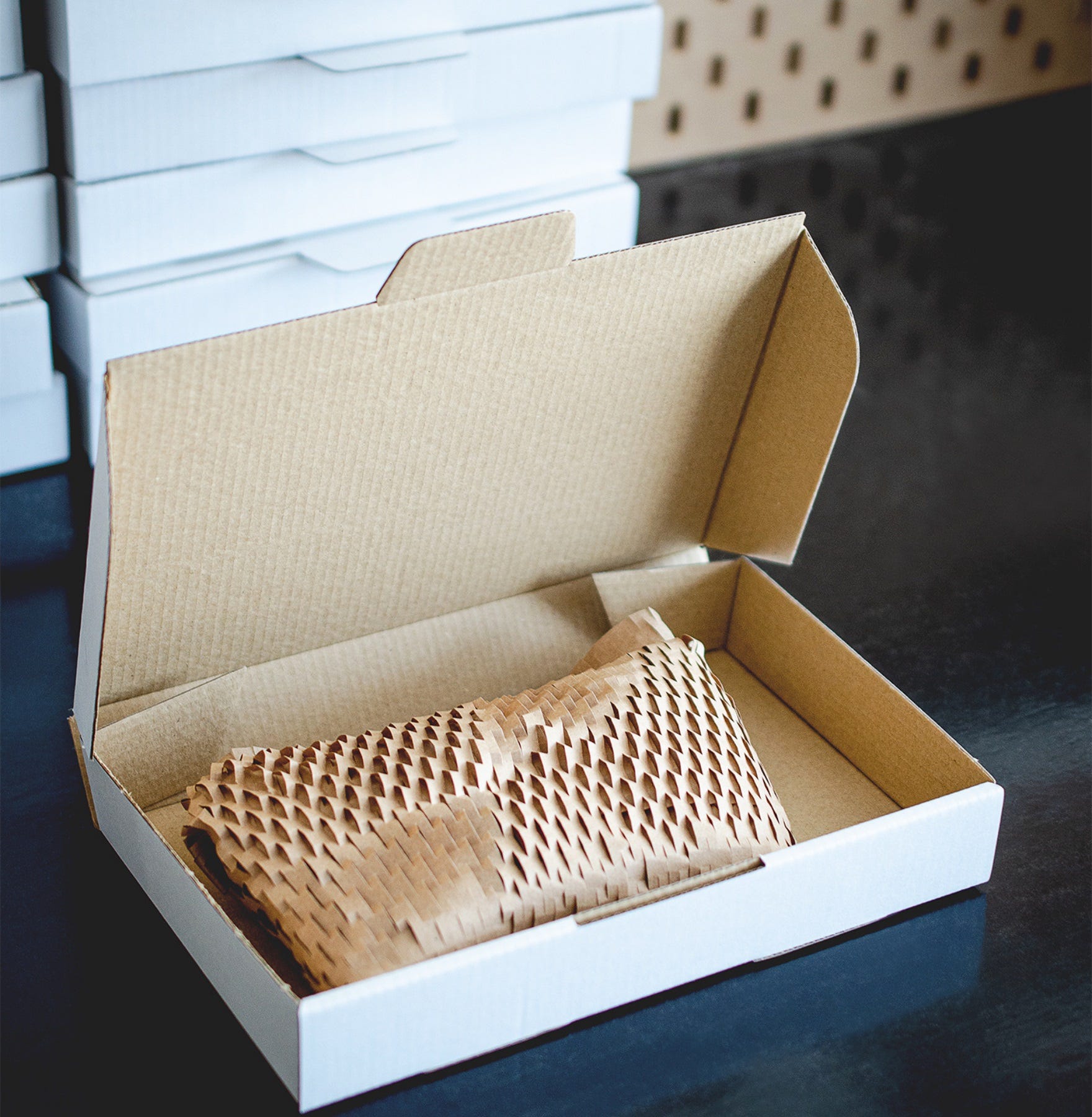 "We find that Geami is easy to use for our despatch team. The customer feedback is excellent, and we now have a 99% plastic-free order from start to finish!"
Signet is proud to support Sienna Nail Polish and over 60,000 other Aussie ventures.