15 March, 2021
2.5 Minute Read
Quincey Jones Jelly Preserves

eliminate

s

food and packaging waste

with Signet's Eco-Friendly eCommerce packaging solutions.
Wholesome local fresh produce mixed with soulful tunes are the secret ingredients that make jamming with the Joneses unique.
The husband-and-wife duo began as a tiny farmers' market stall in 2014 with a mission to make the best homemade low-sugar jams and relishes with local farm produce. Fast-forward seven years, Quincey Jones has a booming eCommerce store and a community of loyal customers.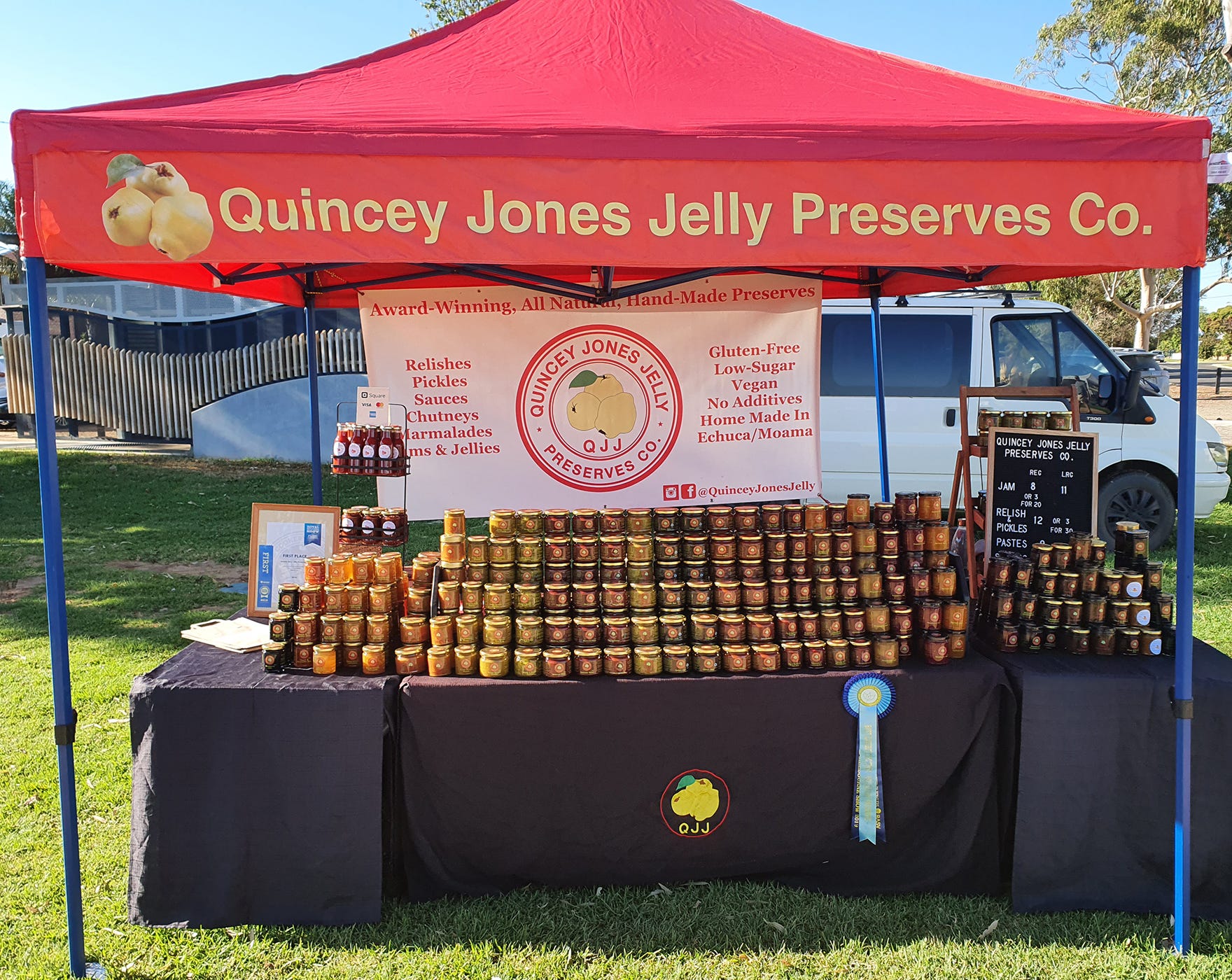 Initially, moving into the eCommerce space posed some challenges for the Quincey Jones team. As their end-user extended beyond a customer at the local farmers market, they required a secondary packaging solution to securely protect their products during transit.
The business first tried using bubble wrap and packing peanuts to package their eCommerce orders. However, this packaging process resulted in 20 jars a month arriving at their customers damaged and contributed to 480 kilograms of plastic packaging used in their supply chain.
"Our products are contained in glass jars, and although strong, are very susceptible to breakages, especially when travelling by courier. We would have to refund and replace our customer orders when damages occurred, a costly process when you factor in additional shipping costs." - Timothy Harley, Quincey Jones Jelly Preserves Director.
For Quincey Jones, making preserves is centred around minimising waste, and this environmental initiative extends to the packaging used within their supply chain. As the business grew, they needed a sustainable packaging solution to keep up with customer demands while reducing their environmental footprint.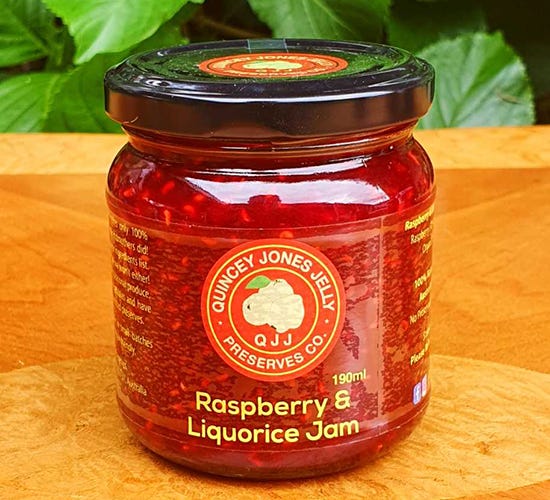 "We want to make our produce go further, so sustainability is built into our DNA. This philosophy extends to every element of our supply chain; not just at the farm gate, but also our packaging, which is why we wanted to stay true to our roots and move away from plastic packaging."
Since switching to Signet's packaging, Quincey Jones has eliminated 480 kilograms of plastic from their supply chain annually. The business uses Signet Shipping and Mailing Boxes with recyclable, biodegradable, and compostable Ranpak FillPak TT Void Fill to pad out the bottom of the box. Glass jars are then wrapped with eco-friendly Ranpak Geami using the WrapPak HV tabletop Machine.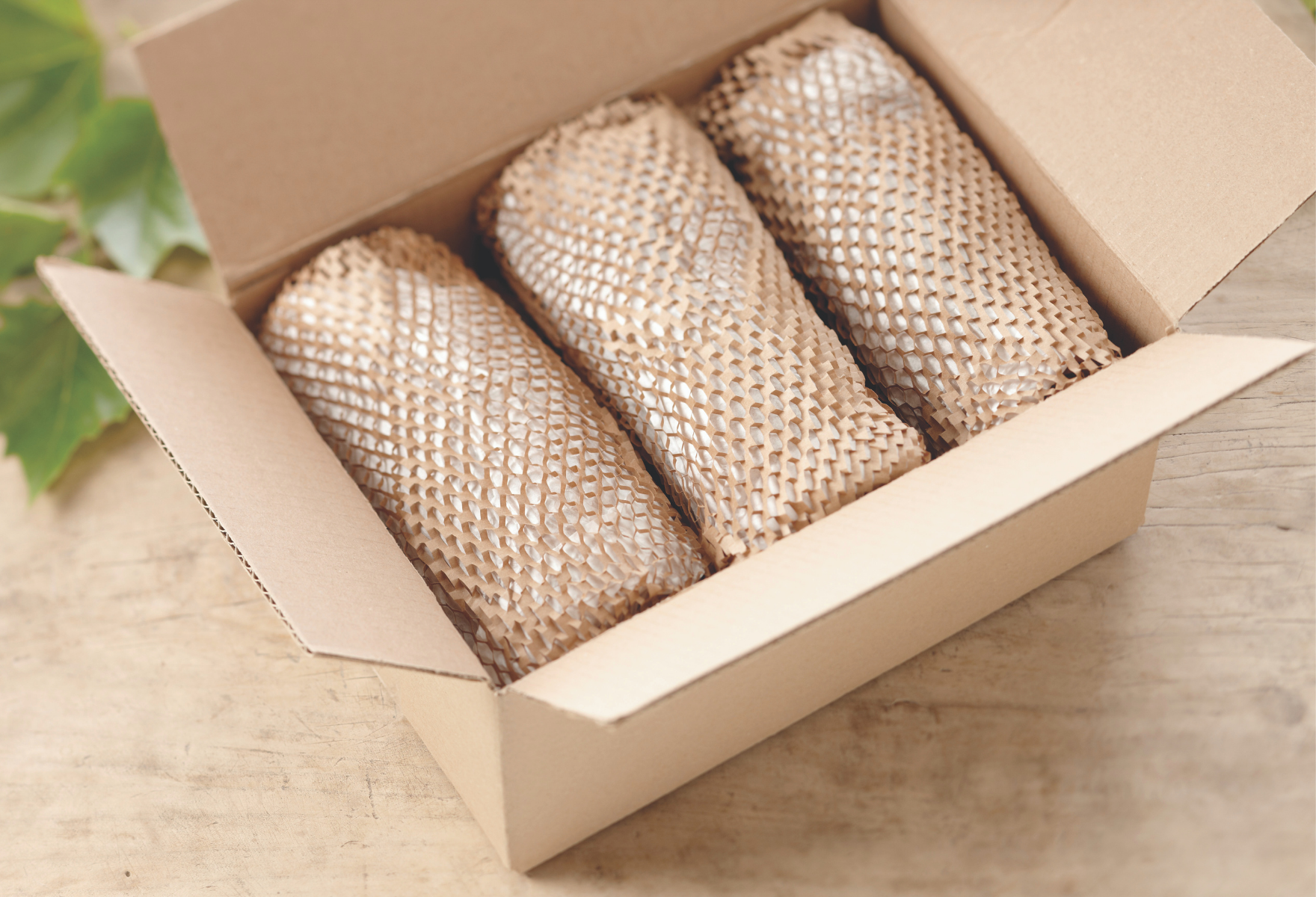 "We use Signet products from start to finish in the packing process. We can now make our products land safely at our customers' door, with a positive impact through plastic elimination."
Due to the rigidity of the FillPak and Geami, Quincey Jones has eliminated packaging related transit damages, down from 3.5%.
Signet's Eco-Friendly eCommerce products help the team at Quincey Jones deliver their specialty products to customers in perfect condition with a low environmental impact for their growing business.
To speak with a Signet team member about an environmentally friendly packaging solution for your eCommerce business, call us on 13 7446, email sales@signet.net.au, or Live Chat with us by visiting www.signet.net.au.
Signet is proud to support Quincey Jones Jelly Preserves and over 60,000 other Aussie ventures.