24 January, 2019
2 Minute Read
It's the AFL Grand Final. Lance Franklin has gathered a loose ball, found his feet, and is circling the 50m arc. As he puts boot to ball, millions of Australians are focused on the destiny of the shiny, round piece of red leather. What many people don't know is the proud producers of the uniquely popular leather that makes up that ball, are an Aussie family-owned business and proud Signet customer, Packer Leather.
For five generations, Aussie family-owned business, Packer Leather has worked with the world's leading Football brands to develop high-performance leather, designed to power the on-field experience of Australia's best sporting teams.
According to Packer Leather, every ball is different and so are the leathers used to make them.
With 70 percent of leather produced being exported, their product is in high demand.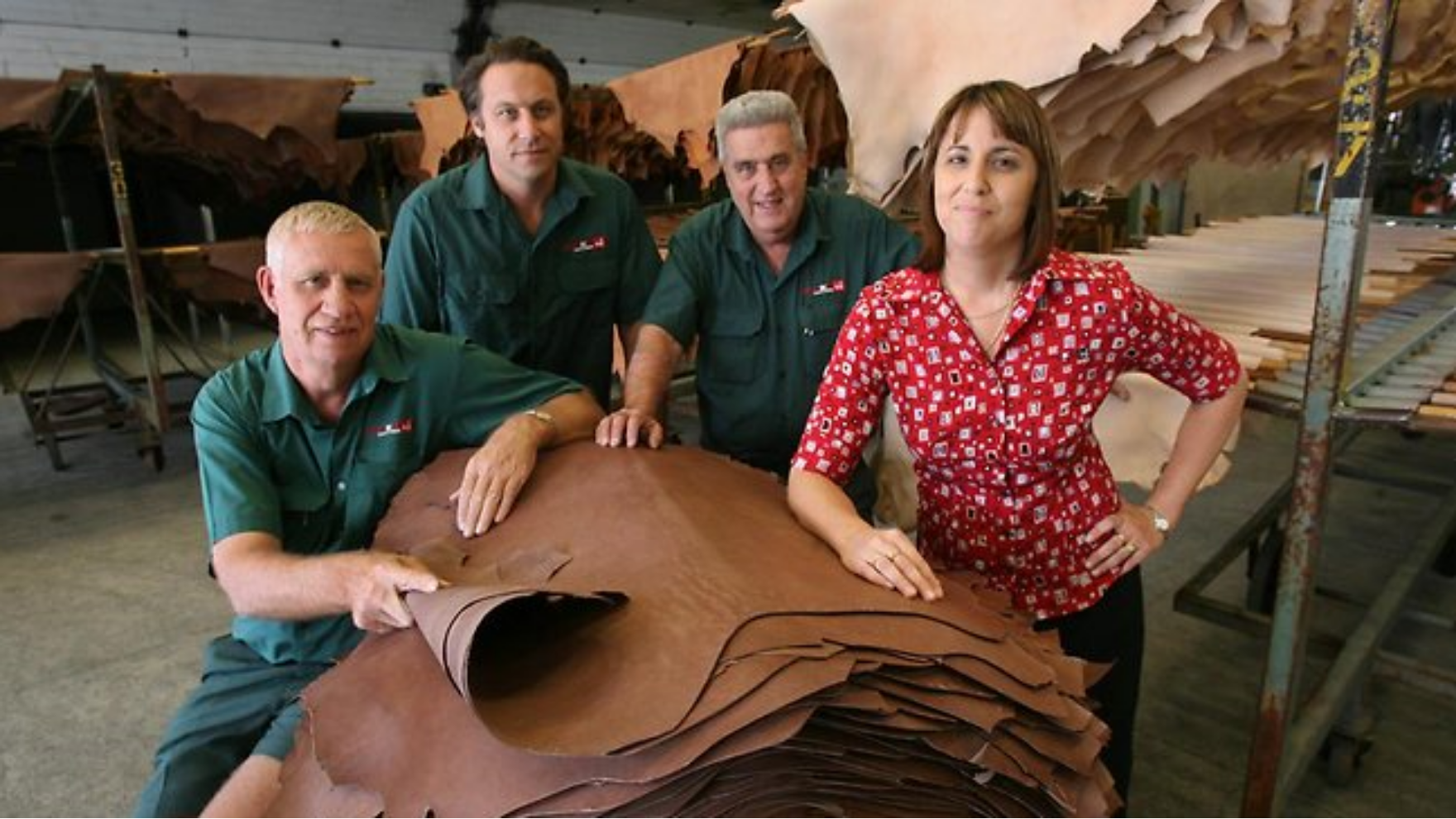 The Packer family (left to right): Lindsay Packer (Chairman of the Board), David Packer (CEO), Graham Packer (Director), Susan Packer (International Sales/Logistics manager)
Each individual bundle of leather needs to be wrapped before being packed into cartons for shipping to sporting goods manufactures. Previously, this was done by hand rolling the product in brown paper – a time-consuming process.
To minimise time and labour, Packer Leather installed a new automatic rolling and wrapping machine. Their next challenge was finding a stretch film that would fit their machine and protect the leather against transit damages – so they turned to Signet for advice.
Just like Packer Leather understands the importance of knowing the specific requirements for each footy, Signet knows the importance of finding the right packaging solution, in this case, the perfect match between machine and stretch film, to achieve the best results for Packer Leather.
Packer Leather's core values of trust and dedication paired with their foundation of expert knowledge and focus on research make Signet proud to be their preferred supplier.
"We have a long-term relationship with Signet on most of our consumables, so it was an easy choice to ask them to find the product that would suit us." —Susan Packer.
Packer Leather believe their suppliers are partners in their success, and Signet is proud to be a part of helping this business power Australian Football teams.