11 August, 2021
2 Minute Read
Signet's HACCP Mulch Film was the suitable choice for Capogreco as it provides maximum UV protection and chemical resistance.
Proudly Australian owned and operated, WA local Capogreco Farms is a leading supplier of rockmelons and honeydew melons, cropping over 500 acres of melons and exporting to 12 countries.
In 2018, a Listeria outbreak had a detrimental effect on the rockmelon industry. While the issue was isolated to one farm in Griffith, NSW, the outbreak gutted the industry, hurting farmers thousands of kilometres from the source, including Capogreco Farms.
In order to restore consumers' trust in the rockmelon industry, strict control measures were put in place for growers. Capogreco Farms partnered with Signet to help strengthen hygiene processes and ensure the highest standards of fresh food safety were achieved.
Capogreco Farms chose to use Signet's Mulch Film on its fields because of its HACCP accreditation, which is unique from other mulch films on the market. Manufactured in Australia at Signet's local flexible facility in Brisbane, Signet's Mulch Film is specifically designed to cater to harsh Australian growing conditions. Making it a suitable choice for Capogreco, as it provides maximum UV protection and chemical resistance while retaining soil moisture and minimising weed growth. Manufacturing this product onshore provides our customers with numerous benefits, including cost savings, product quality and stock level assurance.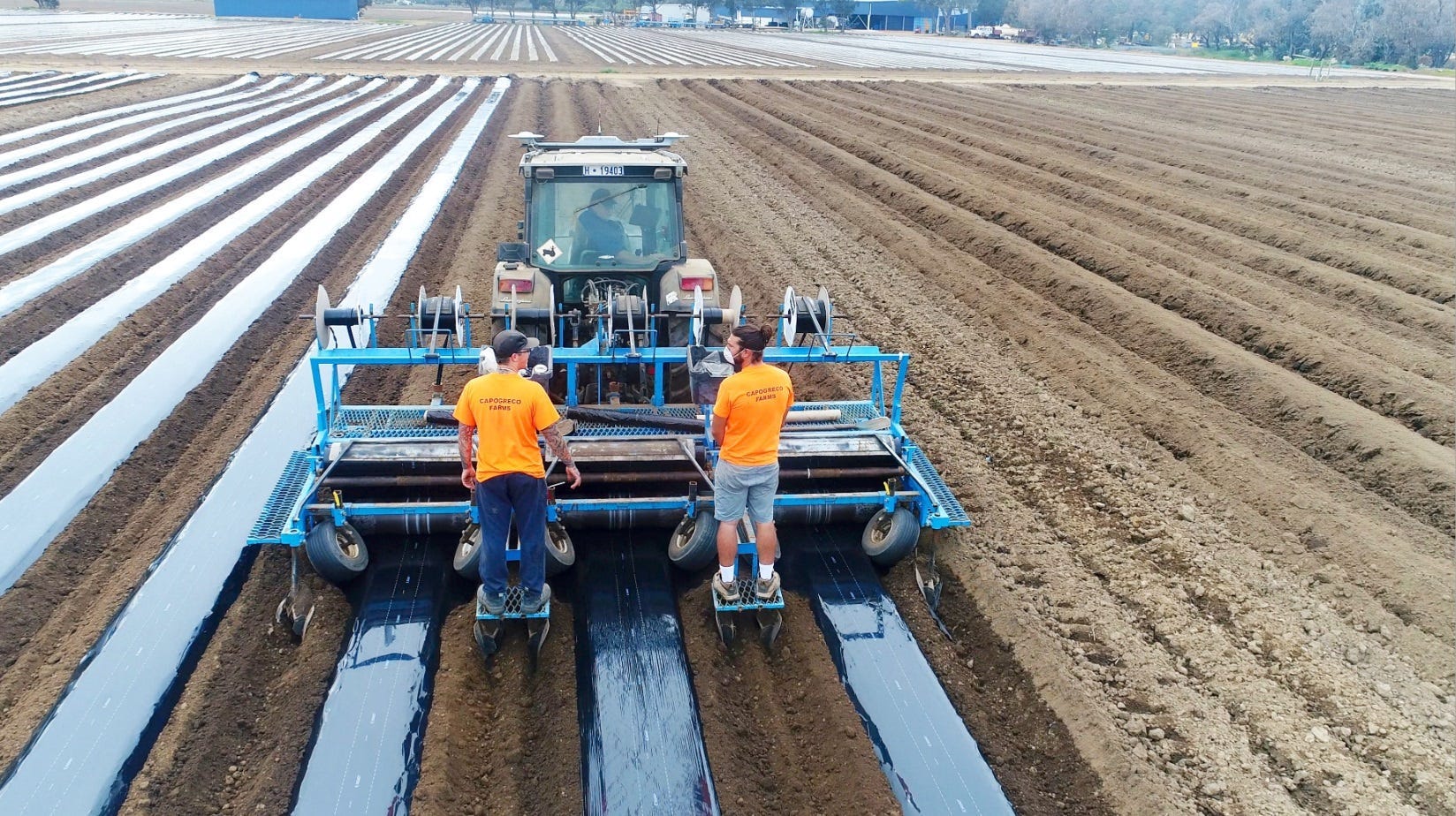 "Our HACCP manufactured Mulch Film is our point of difference within the market. Because our film is HACCP approved, it ensures that the quality of the product that is made matches the quality of the fruit that is produced on the farm." —Chris Schmid, Signet WA Sales Executive.
The implementation of Signet's HACCP approved Mulch Film saw improvements for Capogreco Farms of 10% in sales and 15% in produce growth. Bruno Capogreco says Signet's products have enhanced processes from the field through to the production facility.
The export market is stronger than ever for Capogreco Farms, exporting 240 tonnes of produce per week. To meet customer demands, produce is stored seven days a week at the airport, ensuring quick fulfillment of orders and a high level of customer satisfaction.
"Signet stocks everything we need in their local Belmont warehouse, ensuring short lead times so we can get the job done. They deliver the best quality on-time to ensure we never experience downtime within our supply chain." —Dane Capogreco, Capogreco Farms Marketing Manager.
Signet is proud to support Capogreco Farms and over 60,000 other Aussie ventures.