02 July, 2021
3 Minute Read
By upgrading to the Geami WrapPak, Adorn Cosmetics eliminated 40,000 metres of paper waste annually from their supply chain and halved their protective packaging costs.
Briony Kennedy had a vision — to create positive social change with certified, ethically made cosmetics that are kind to people, animals, and the environment. Driven by her passion for environmental sustainability and a goal to revolutionise the beauty industry, she founded Adorn Cosmetics.
Briony knew Adorn couldn't just be another 'natural' brand with false claims and disguised toxic ingredients. She wanted to create a conscious brand with a luxe feel, meaning every element of her business needed to be sustainable, from their products to packaging.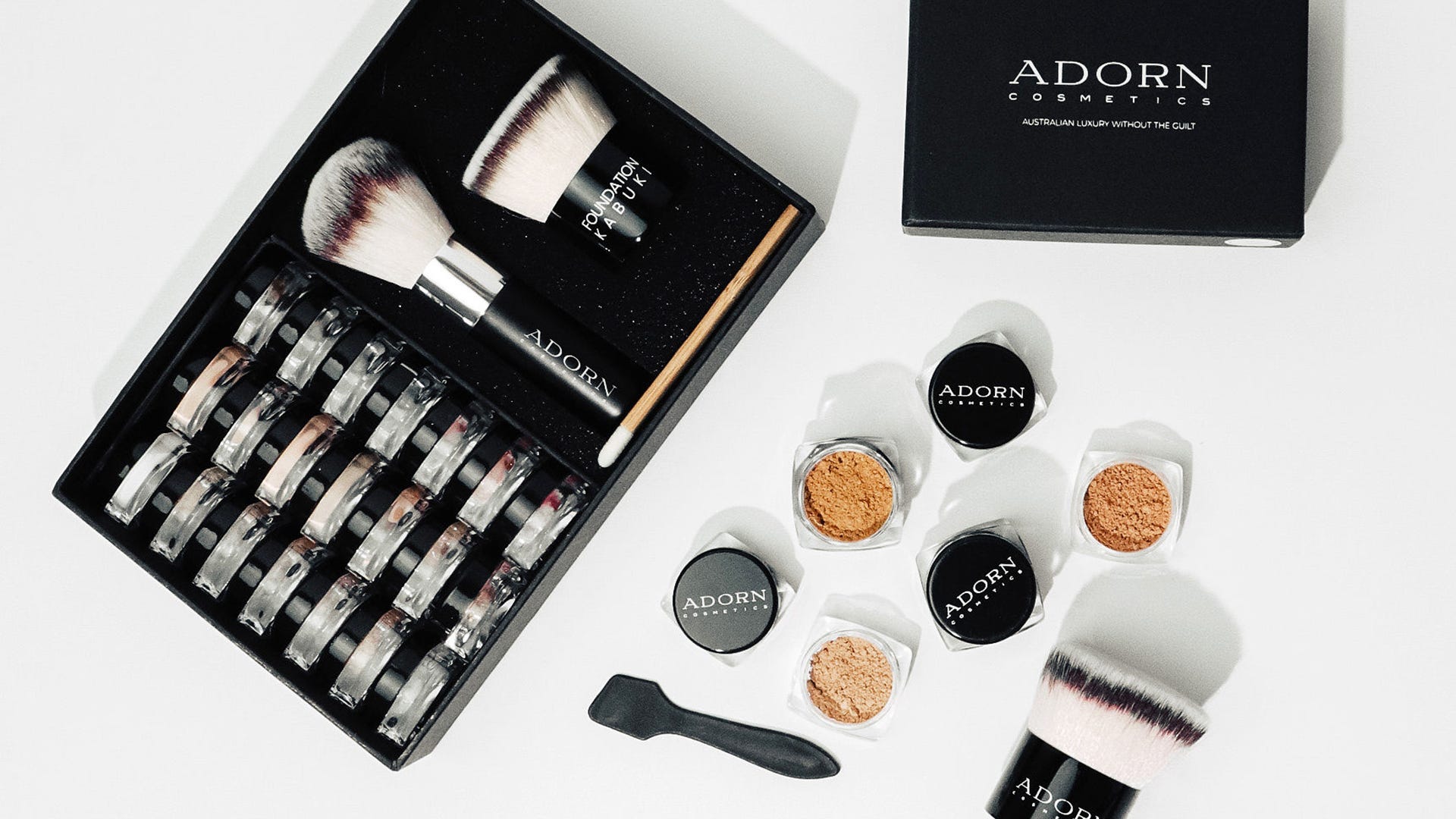 Since 2013, Adorn have been using a paper honeycomb wrap to protect their products in transit. They've always liked the aesthetic and effectiveness of this eco-friendly bubble wrap alternative.
They switched to the Geami Exbox Mini three years ago, a honeycomb wrap solution self-contained in its own dispenser box — ideal for small to medium budding businesses.
However, as their orders increased, they kept outgrowing their protective packaging solutions and wanted to find something that would instead grow with them.
"We've loved using the Geami system, but our volumes were getting too high for the Exbox Mini, to the point it was becoming inefficient. It was also generating more waste than we would have liked as we often used the kraft paper more than the white liner, which resulted in an excess of white liner. So, we started our search for the next step up." – Carly Hibberd, Adorn Cosmetics Global Research and Development Manager.
As well as searching for a solution that could accommodate their growth, they also wanted to find a company that could support their flourishing brand. At the time, they had been using multiple suppliers for their packaging needs, however in order to reduce their carbon footprint, they were looking to consolidate.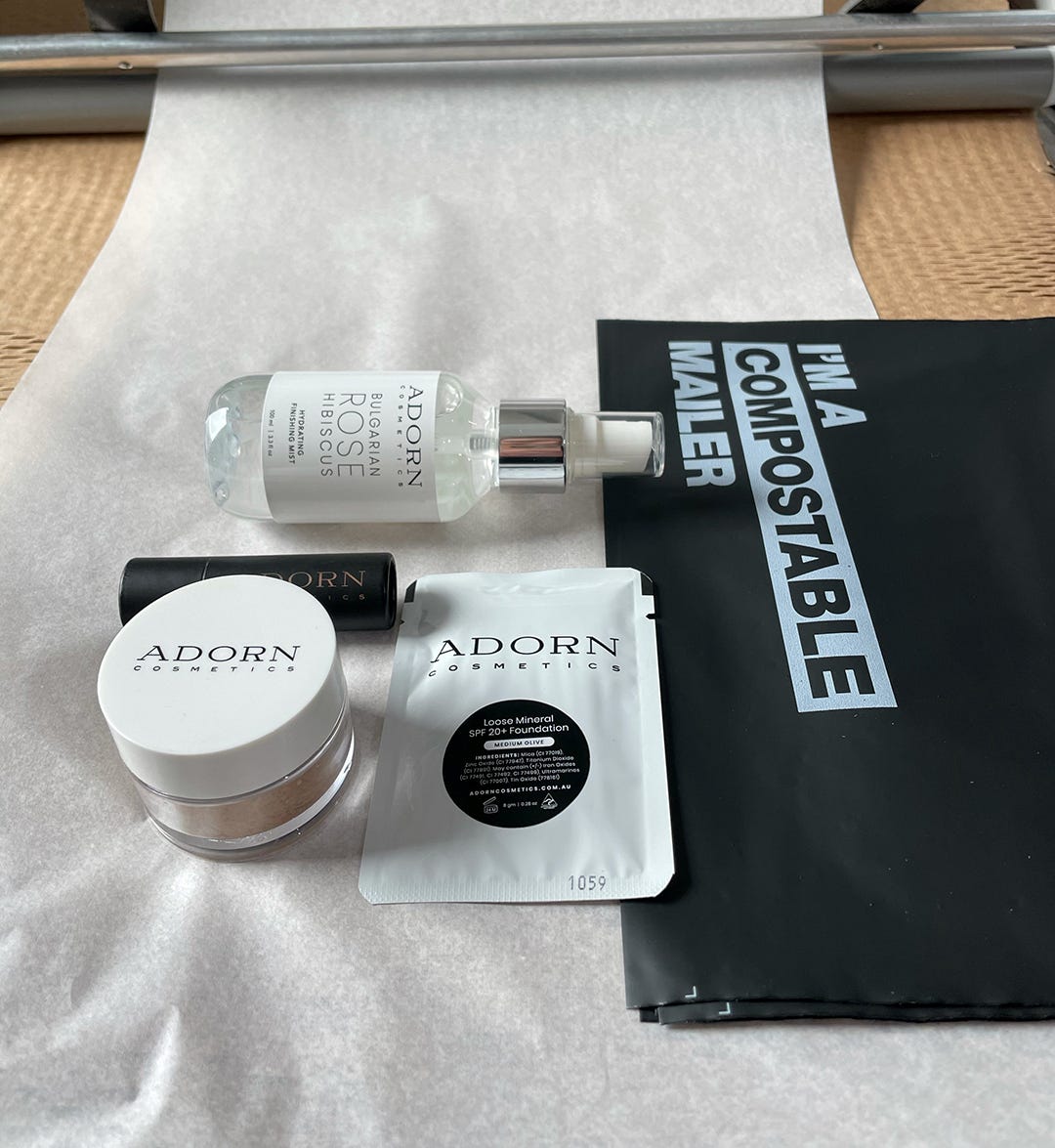 "We are always researching and looking into ways to be better. While doing this we found Signet, who quickly made their way to the top of our list."
After speaking with a Signet representative, Adorn were recommended to upgrade to the Geami WrapPak system — a flexible, manual Geami solution suitable for mid-volume applications.
By switching to the Geami WrapPak system, Adorn saw a 54% reduction in their packaging costs and improved the efficiency packing process by reducing roll changeovers. The upgrade also helped them cut their paper waste by 50% — which equates to 40,000 metres saved annually — as they could buy the kraft paper and white liner separately.
Adorn encourages their customers to reuse their compostable mailer bags for their return and recycling program, allowing them to return ten or more empty Adorn beauty products to be recycled with TerraCycle. This also gives them control over the disposal of their compostable mailers.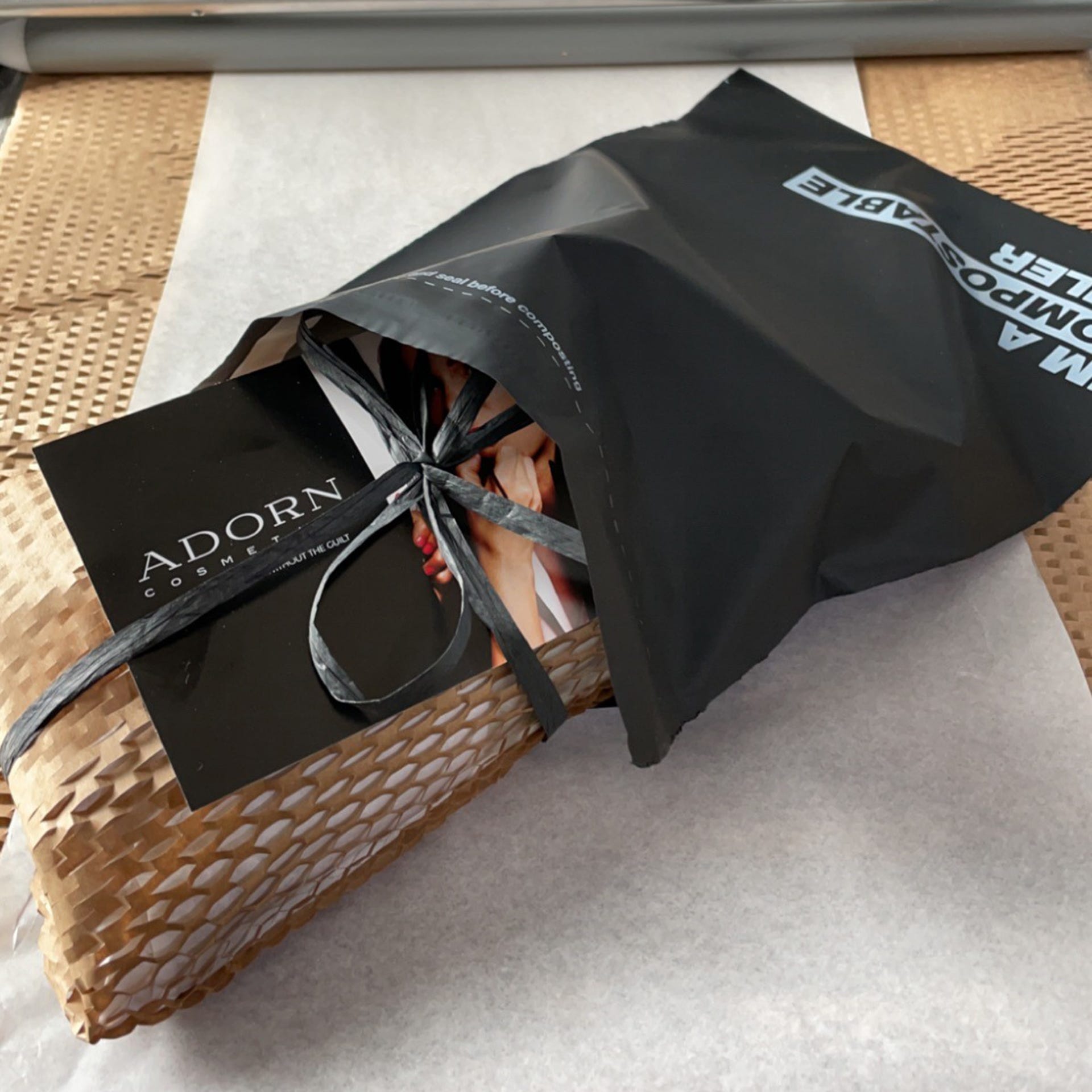 "We have been really impressed with Signet and their commitment to providing customers with environmentally friendly solutions. Signet's customer service has been outstanding — they have always been so accommodating and have helped get us set up with the new system."
Signet is proud to support Adorn Cosmetics and over 60,000 other ventures.