15 July, 2019
1.5 Minute Read
For over 20 years, Signet has provided Aussie family-owned valve and steel-fittings business, AAP Industries, with warehouse safety and signage solutions to help streamline their warehouse traffic and adhere to safety regulations.
Originally established in Sydney as a manufacturer of custom-made metal components, AAP Industries has grown to become a market leader in the fabrication and distribution of valves and fittings throughout Australia.
AAP Industries is proud to have remained a family-owned, Aussie business since opening their doors in 1958 and has relied on fellow family business, Signet, to service all their safety and distribution needs for the last 20 years.
Like all warehouse and distribution sites, AAP Industries need to ensure their safety signs meet regulatory standards and that they are clear and visible. The Northgate site was looking to enhance their warehouse safety with the implementation of new safety signage and turned to the local Signet team in Brisbane to help them out.
On top of their standard safety signs, AAP Industries needed custom-made signs to help with traffic flow and safety around the warehouse which they had produced is Signet's Custom Production facility.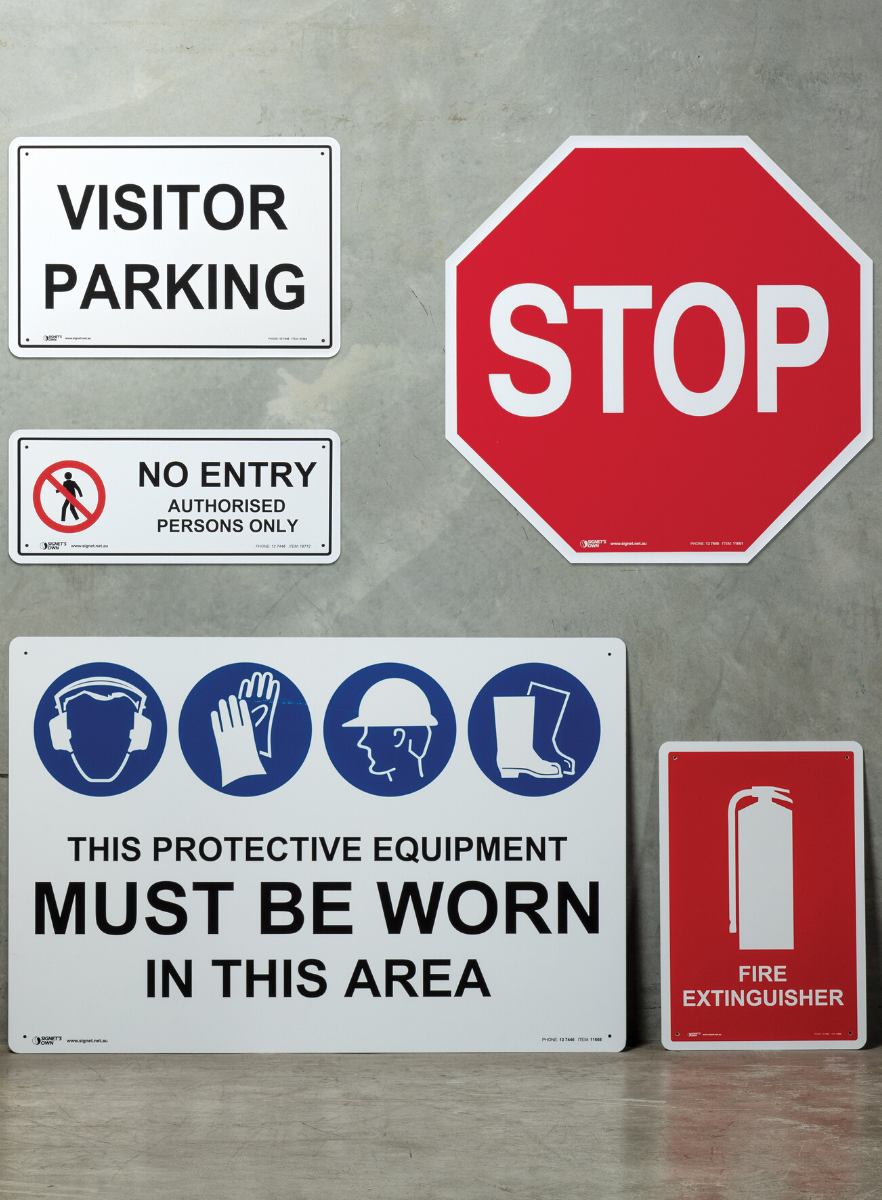 "With our warehouse safety signs up to date and the proper warehouse traffic lines in place, it means we are constantly meeting our OHS requirements and our guys and visitors know what they need to do to stay safe in a live environment." —Andrew Hayburn, National Warehouse Manager.
Due to the nature of their products and the weight involved, multiple packaging products are needed on a daily basis to ensure the safe transport of their orders in transit. From Poly Bags for small steel components to strapping for their palletised freight, AAP Industries know they can get everything they need from Signet's one-stop-shop.
"Signet having our back for 20 years has allowed us to keep driving forward without having to worry about delivery and quality issues. We know we can get everything we need, whether it's protective packaging essentials for our heavy-duty products, or warehouse safety solutions and PPE."
Signet is proud to support AAP Industries and over 60,000 other Aussie ventures.