06 June, 2019
2 Minute Read
Signet helped Ecolab reduce costs by 50% and save $30,000 per year by revising their everyday glove procedure
Global company Ecolab lead the way in sustainability, delivering comprehensive solutions, data-driven insights and on-site services to promote safe food, maintain clean environments, and optimise water and energy use for customers in the food, healthcare, energy, hospitality and industrial markets in more than 170 countries around the world. At their Brisbane site, they manufacture hygiene products in bulk and supply to customers Australia wide.
Ecolab turned to Signet to help them downgauge and improve their safety glove procedure; PPE wear used every day to keep their workers safe.
"The search for improvement wasn't because the gloves they were using were not right for the job, it was about revisiting tried and tested areas of the factory to investigate what could be tweaked to benefit the bottom line and efficiency." —Signet Senior Sales Executive.
Signet conducted a walk of Ecolab's site and found that they were using a premium glove as a disposable and saw an opportunity to find a glove more fit for purpose.
Signet's mission was to find Ecolab an alternative that would be as safe and functional as the original glove, while keeping costs and packaging to a minimum.
Recommended was an Ansell Microflex safety glove, which meets Australian and NZ safety standards, offers higher flexibility, dexterity and can be stretched up to 100%, an important feature when working with hazardous chemicals.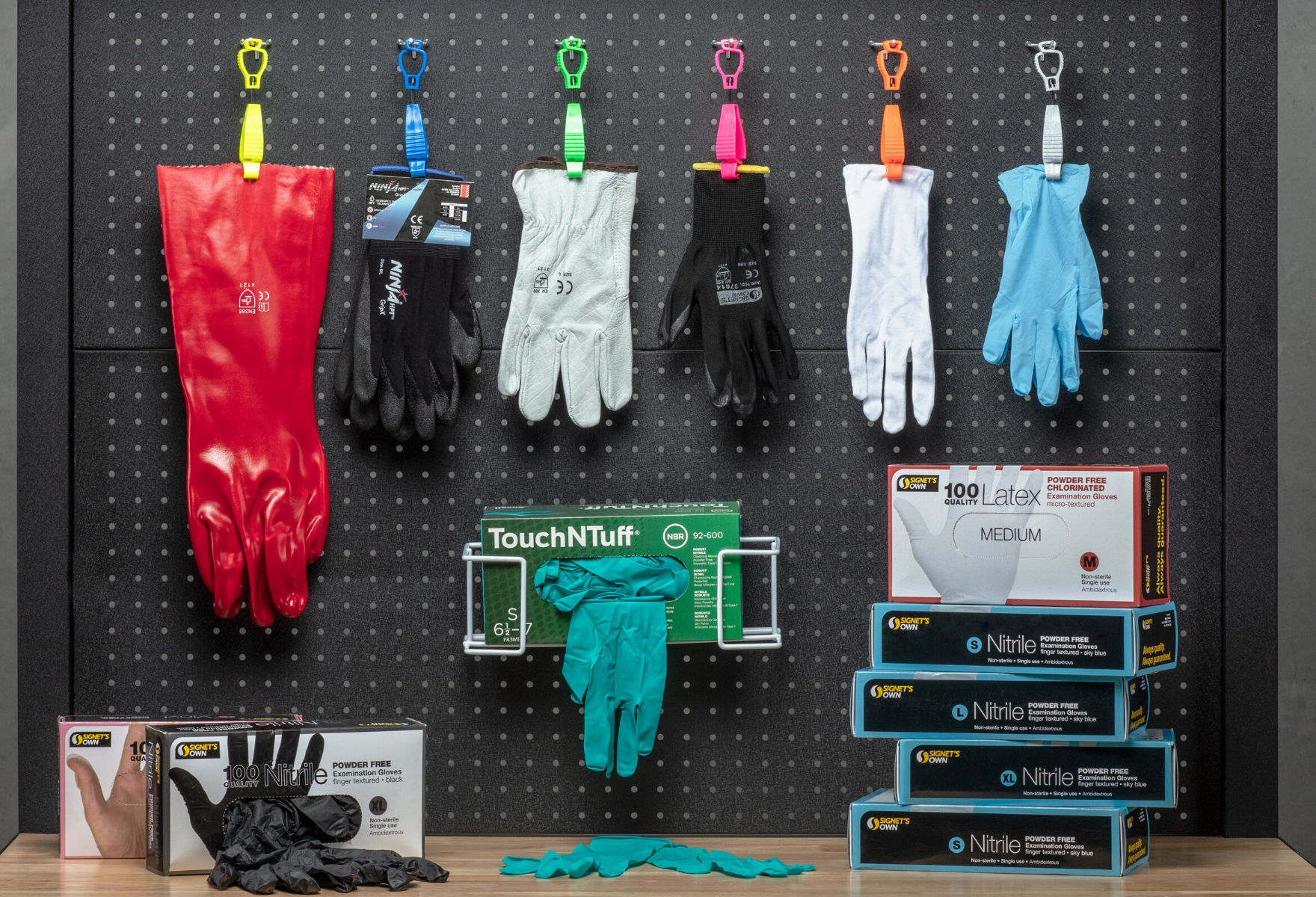 The company saw a 50% cost reduction and were able to save $30,000 per year by making the switch.
"When you go through the number of gloves that we do [around 50,000 pairs each year], you need a product that's cost-effective. Signet's continuous improvement approach enabled us to review this high spend category without sacrificing quality or safety," —Esther Knight, Materials Officer at Ecolab.
Through this process, Ecolab found cost savings in two areas. Due to the improved material, workers were not having to change pairs as regularly and the new gloves were available in bulk quantities and at a much lower unit price.
"Our team can't do their job without the proper PPE, so having gloves that protect us from the chemicals we use in the factory is important. The change Signet helped us implement may seem small, but it has made a big difference to our operation."
You can check out our range of Safety Gloves here. If you'd like to speak to a Signet team member, call us on 13 7446, email sales@signet.net.au, or Live Chat with us by visiting signet.net.au.
Signet is proud to support Ecolab and over 60,000 other Aussie ventures.