23 August, 2021
2 Minute Read
Signet rallies behind Sarah Coates' extraordinary nine-day trek through the Aussie outback to help young adults with high needs enjoy a better quality of life.
At the crack of dawn on May 21st, 2021, 14 brave trekkers set out to achieve the extraordinary — a nine-day, 250km trek through the arid and sandy plains of the Simpson Desert. However, this challenge was about much more than pushing their physical limits, it was about raising money for a very important charity, Youngcare.
Sarah Coates was one of the amazing people who has dedicated the past six months to this challenge, and her individual efforts helped raise $27,000 for the charity.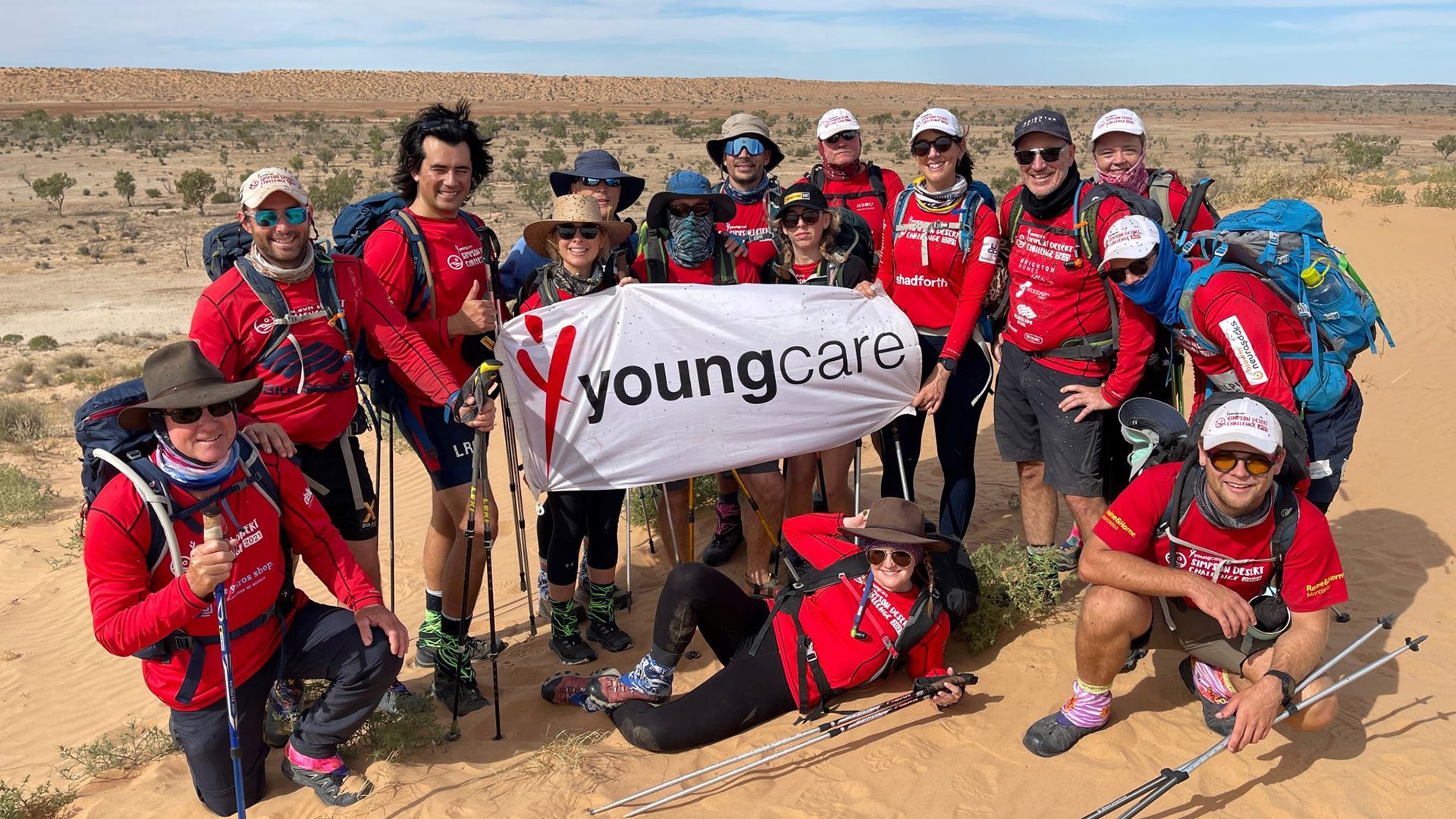 "Day-to-day I work as a digital producer, so I originally reached out to Youngcare to see if I could provide some support in that capacity. But after meeting with the CEO and learning about the Simpson Desert Challenge, I was convinced that this was something I needed to do." – Sarah Coates, Youngcare Simpson Desert Challenge Participant.
Youngcare is an incredible charity with a mission to help young people with high needs live their lives with choice and control. Often young adults who live with disabilities don't have access to the resources for disability care and find themselves living in old age or institutional care. This can not only lead them to losing their health, but their entire lifestyle and social network almost overnight.
"Youngcare to me embodies the Australian spirit and giving everyone a fair chance. It's about equality and helping people who are already facing tough circumstances."
At Signet, we love to help everyday Aussies, like Sarah, achieve the extraordinary. After hearing from Sarah about Youngcare and her challenge, Signet supported Sarah to help reach her fundraising goal.
"Signet's support means another family in Australia gets the helping hand they need to keep their loved ones with high care needs where they should be, while they traverse what will be the biggest challenge of their lives."
After nine days of trekking, thousands of sand dunes climbed, and so much sand in the sunscreen, they made it to Birdsville! Together the group raised an incredible $1 million for Youngcare.
"The memories and friendships I have made will last a lifetime, and knowing our efforts are going straight to the families who need it most is the best feeling."
Signet is proud to support Sarah Coates on her Youngcare Simpson Desert Challenge and over 60,000 Aussie ventures.