02 August, 2019
1 Minute Read
Following the first ever Queensland Women's AFL Pride Cup in 2018, Signet's Line Marking paint coloured the grass for a second year to create the signature rainbow masterpiece.
Since last year's Cup, support for the LGBTI+ movement exploded into more than a dozen women's games across the South-East, forming a dedicated AFLQ Pride Round.
The 2019 Pride Round involved a showpiece QAFLW carnival of eight games at Moreton Bay, two games at the Kedron, and two games at Robina on the Gold Coast.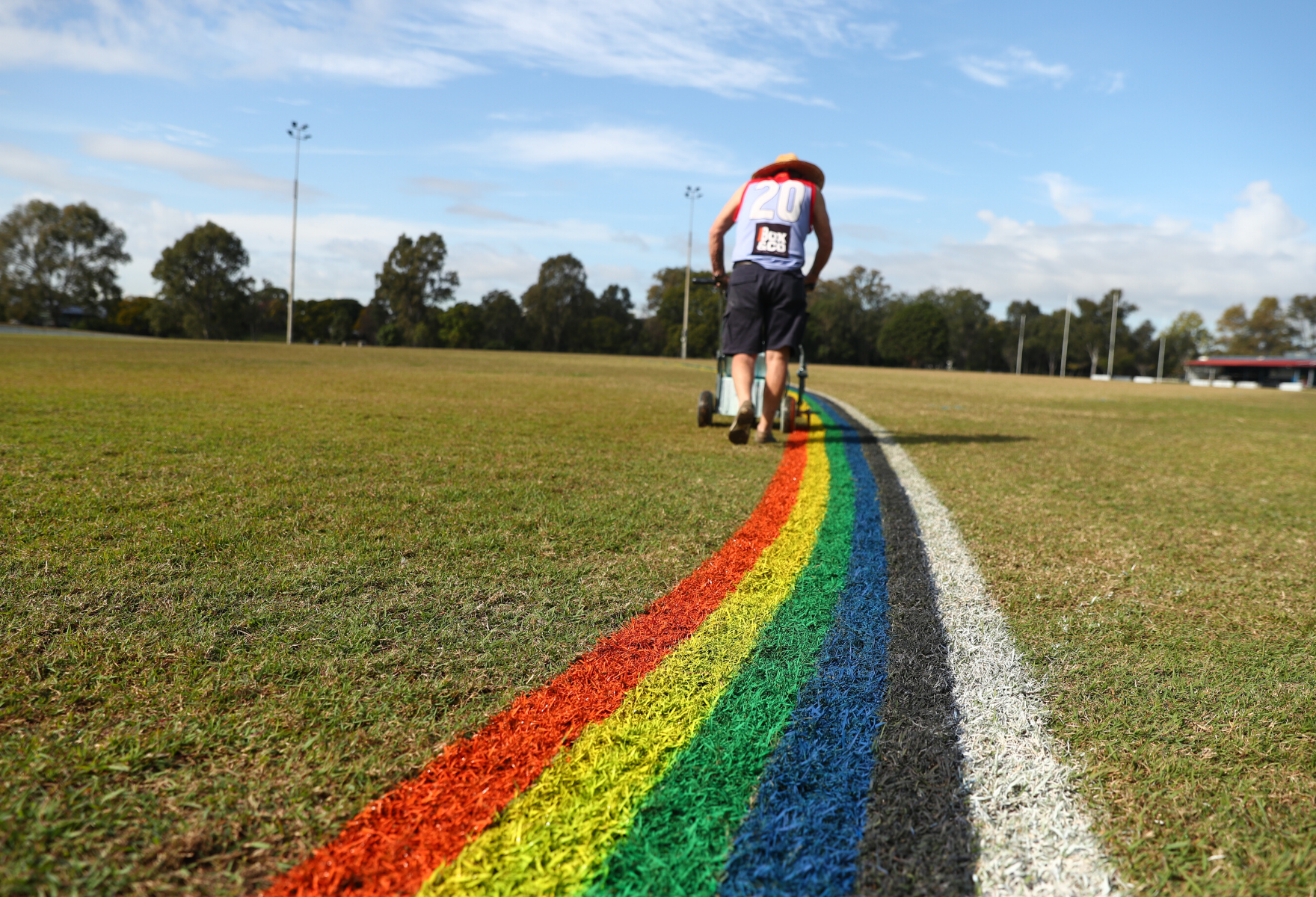 AFLQ Women's competition manager, Joanna Main, and Robina Roos team manager, Sally Crosswell, were the driving forces behind the events, and turned to Signet for the paint they needed to transform the 50 metre arcs into rainbows at the different sporting clubs.
"I spoke to a couple of other companies about paint to create the rainbow, but nothing came close to Signet's field marking paint when looking for quality and vibrant colours, and the customer service was outstanding." —Sally Crosswell.
Signet Line Marking products have been making a mark on Aussie sporting fields for 50 years, and while the paint is conventionally used for centre squares and boundaries, AFL Queensland have used it to promote a powerful message of unity and acceptance.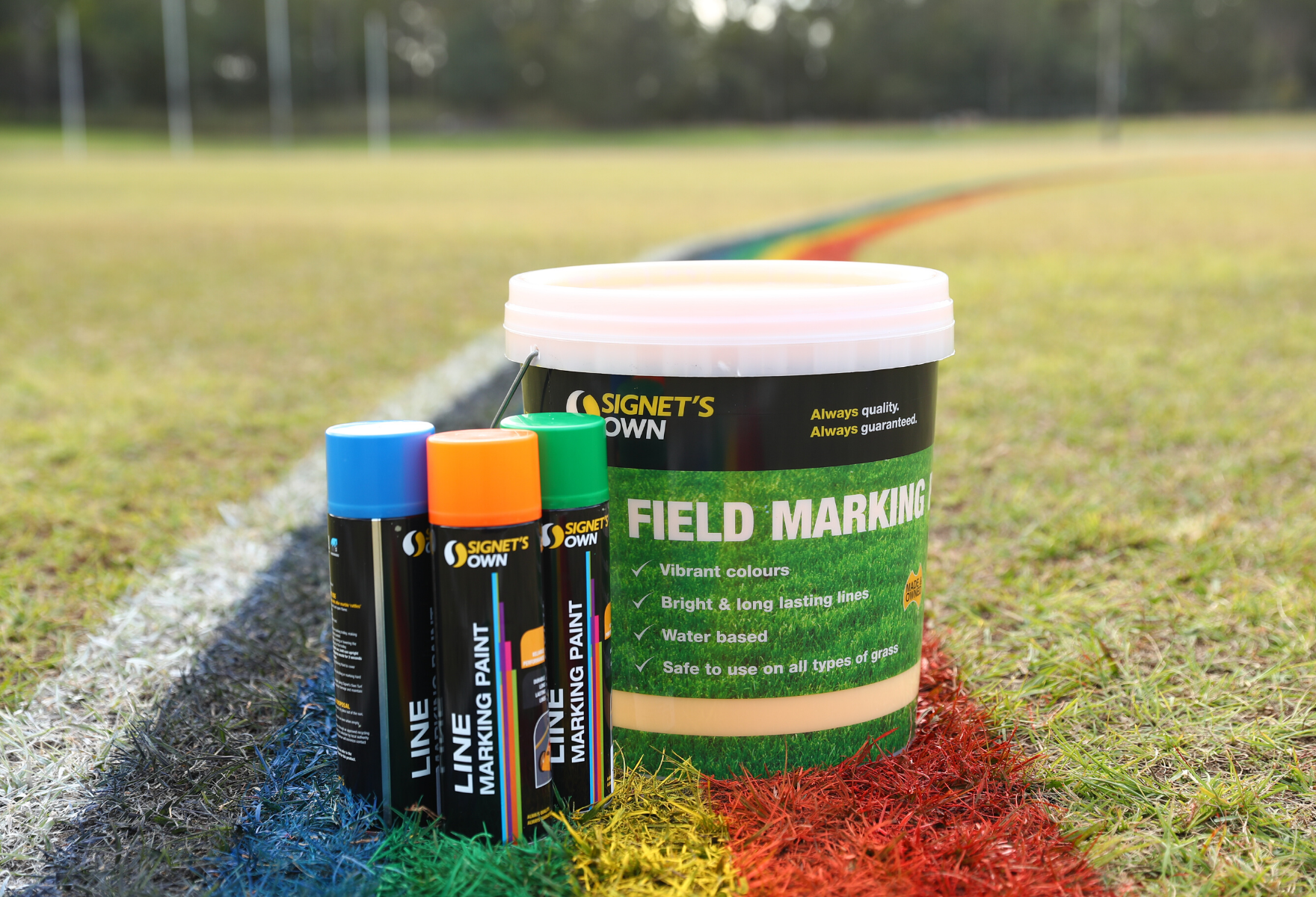 All care was taken to create the perfect arc for the oval, with Kedron groundskeepers (and avid AFL supporters) out bright and early to line the field.
"Our 50 metre arcs came up beautifully again this year and looked so vibrant at the games. Signet's paint donations have helped pull off another wonderful day for our community."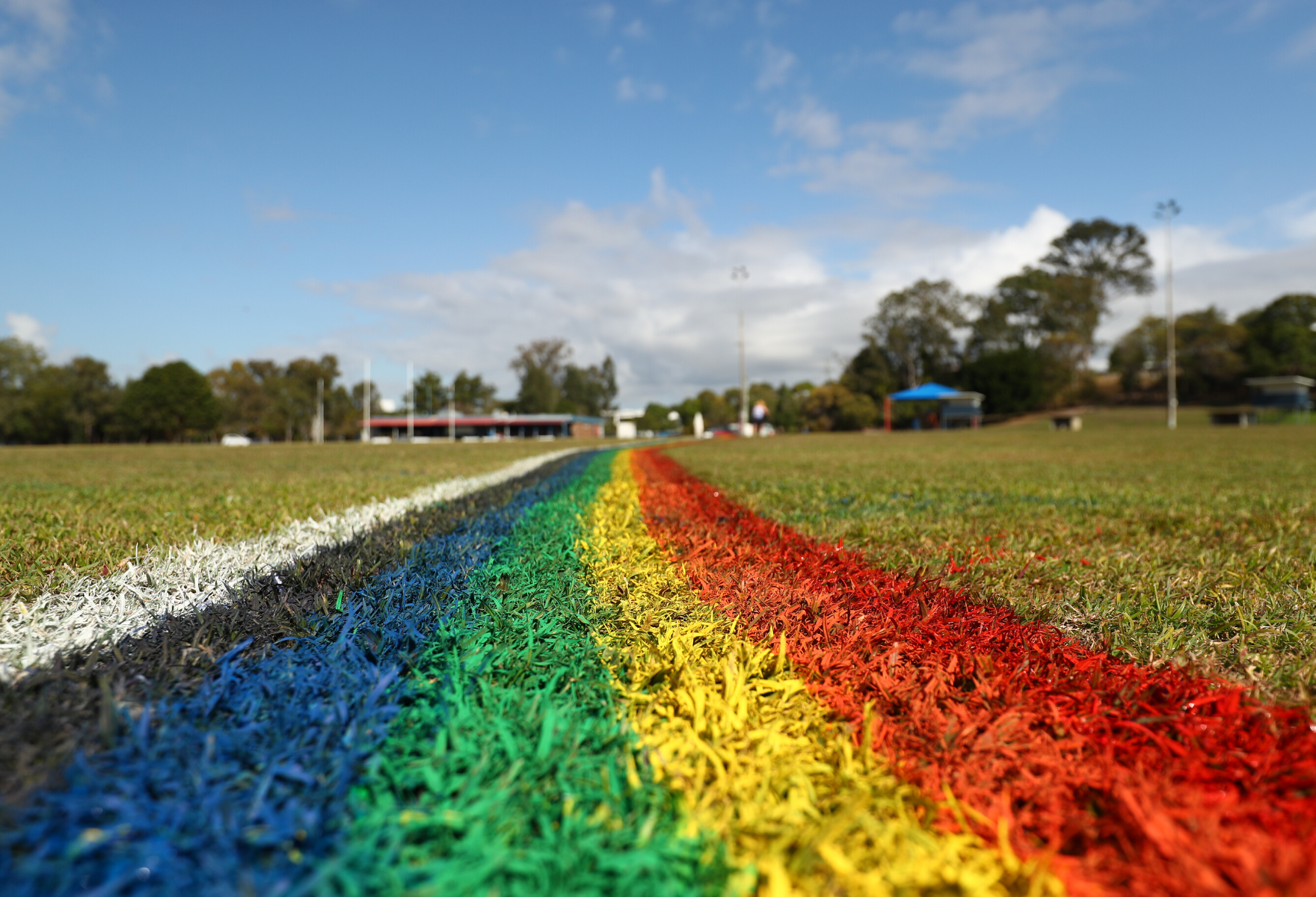 Signet is proud to support Pride Cup and over 60,000 Aussie ventures.