26 May, 2022
2 Minute Read
Signet's eco-friendly packaging solution helps specialty tea merchant, Tea Drop, get one step closer to their 2023 goal to minimise plastic packaging while halving their packing time.
Tea Drop was first conceptualised while Ashok Dias was working at a coffee roaster in Melbourne's inner city. From being immersed in the Melbourne coffee scene he noticed the lack of quality teas available. Coming from a long line of happy tea growers, Ashok pursued his passion for tea, and a year later, launched Tea Drop.
Today, Tea Drop sell their specialty premium quality blends sourced worldwide to hotels, cafes, and restaurants around Australia and through their eCommerce store.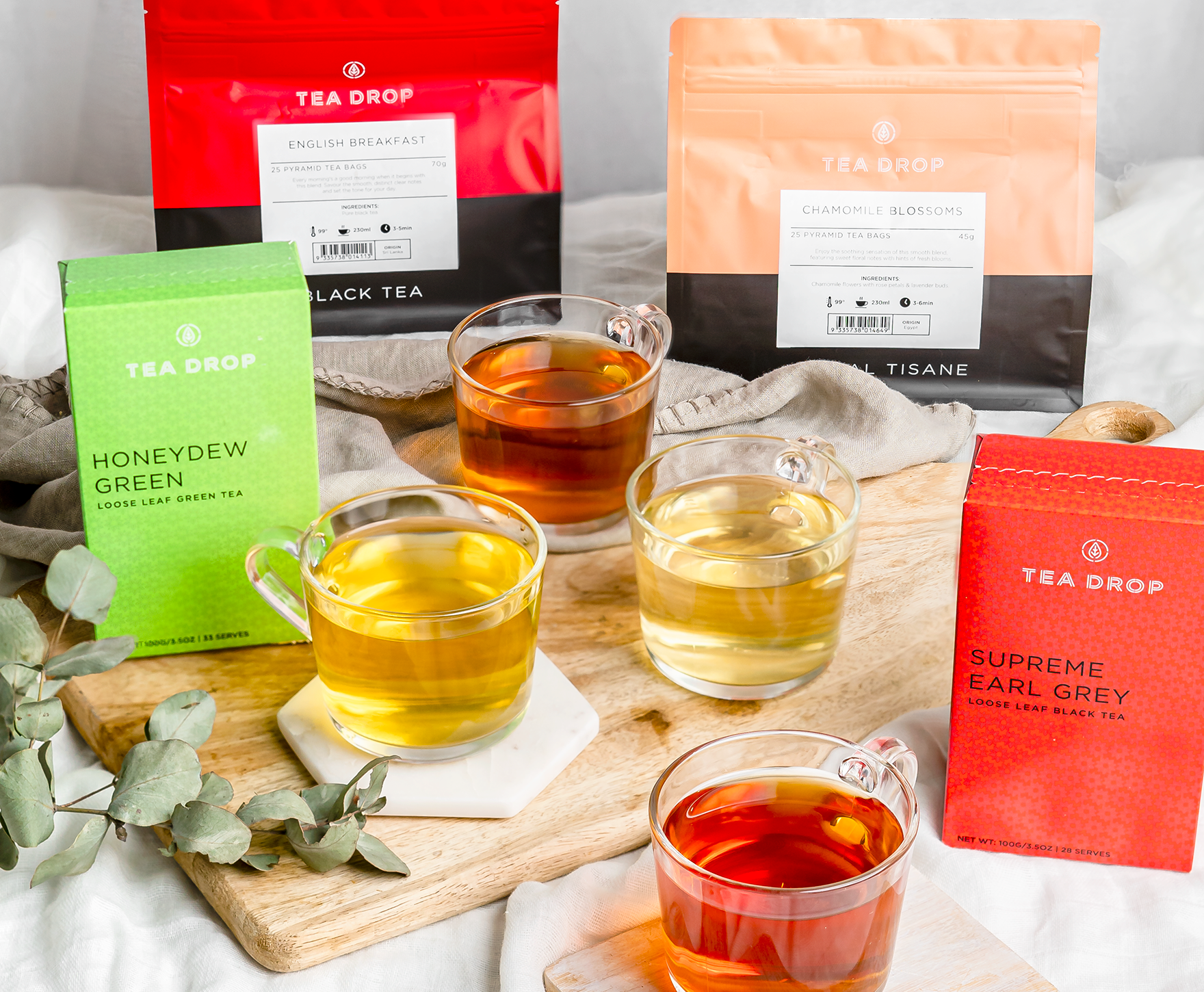 From the start, sustainability was always front of mind for Tea Drop, and they would continually look for ways to make the business kinder to the environment. They worked hard on the primary packaging for their tea, introducing plant-based biodegradable tea bags and reusable tea tins for loose leaf, then turned their attention to the protective packaging.
"When we started selling accessories such as storage canisters and glass teapots, we were primarily protecting them with bubble wrap as well as biodegradable packing peanuts. But it just didn't feel right to be selling such a natural product wrapped in all that plastic." — Ashok Dias, Tea Drop Founder and Owner.
After their hard work on their primary packaging, Tea Drop were determined to seek an environmentally friendly solution for their secondary packaging, with the goal to reduce their usage of plastic packaging as much as possible by the end of 2023.
Geami is made from a die cut kraft paper that expands to form a protective 3D honeycomb structure and offers the same cushioning as bubble wrap, without the plastic. Similarly, the FillPak TT is an eco-friendly void fill solution that uses a foot-operated machine to convert kraft paper into their patented PaperStar and prevent movement in transit.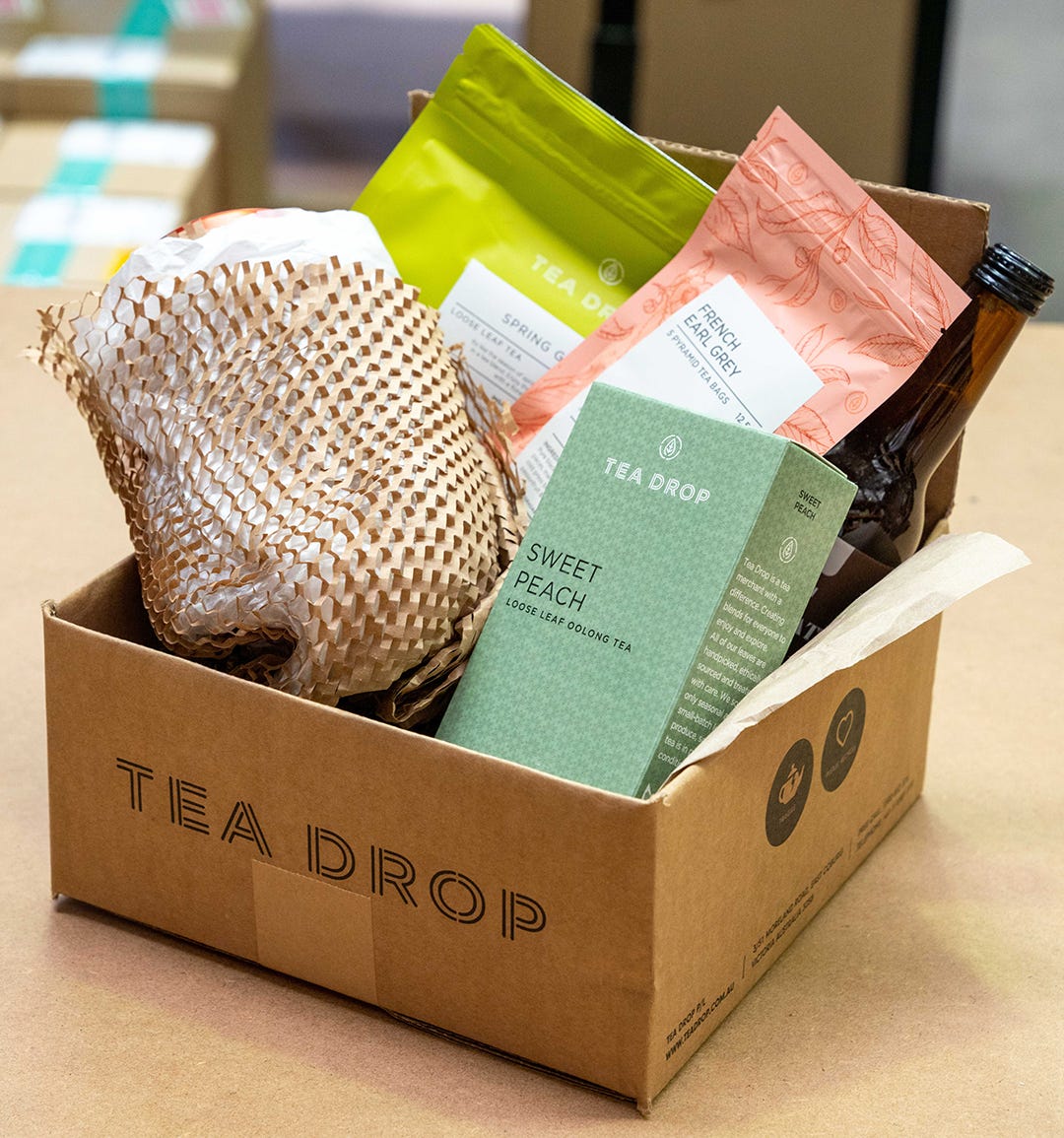 "Since partnering with Signet, we can proudly say we are moving towards achieving our goals towards minimising plastic in our eCommerce packaging, and the unboxing experience for our customer has never looked so good!"
Signet is proud to support Tea Drop and over 60,000 other Aussie ventures.