16 January, 2023
2 Minute Read
Signet's 100% recyclable packaging solution helps handmade wooden toy company, Oskar's Wooden Ark, create a more sustainable packaging solution, eliminate damages and improve their unboxing experience.
Growing up in Germany, Simon Till's childhood was filled with magical open-ended play that all began with handmade wooden toys. Wanting to recreate the magic with his own children, Simon turned his lifelong passion into a successful business venture and established Oskar's Wooden Ark.
"Oskar's Wooden Ark is a destination for parents and childcare providers to find products, ideas and inspiration to support play, learning and development." — Simon Till, Founder & Director.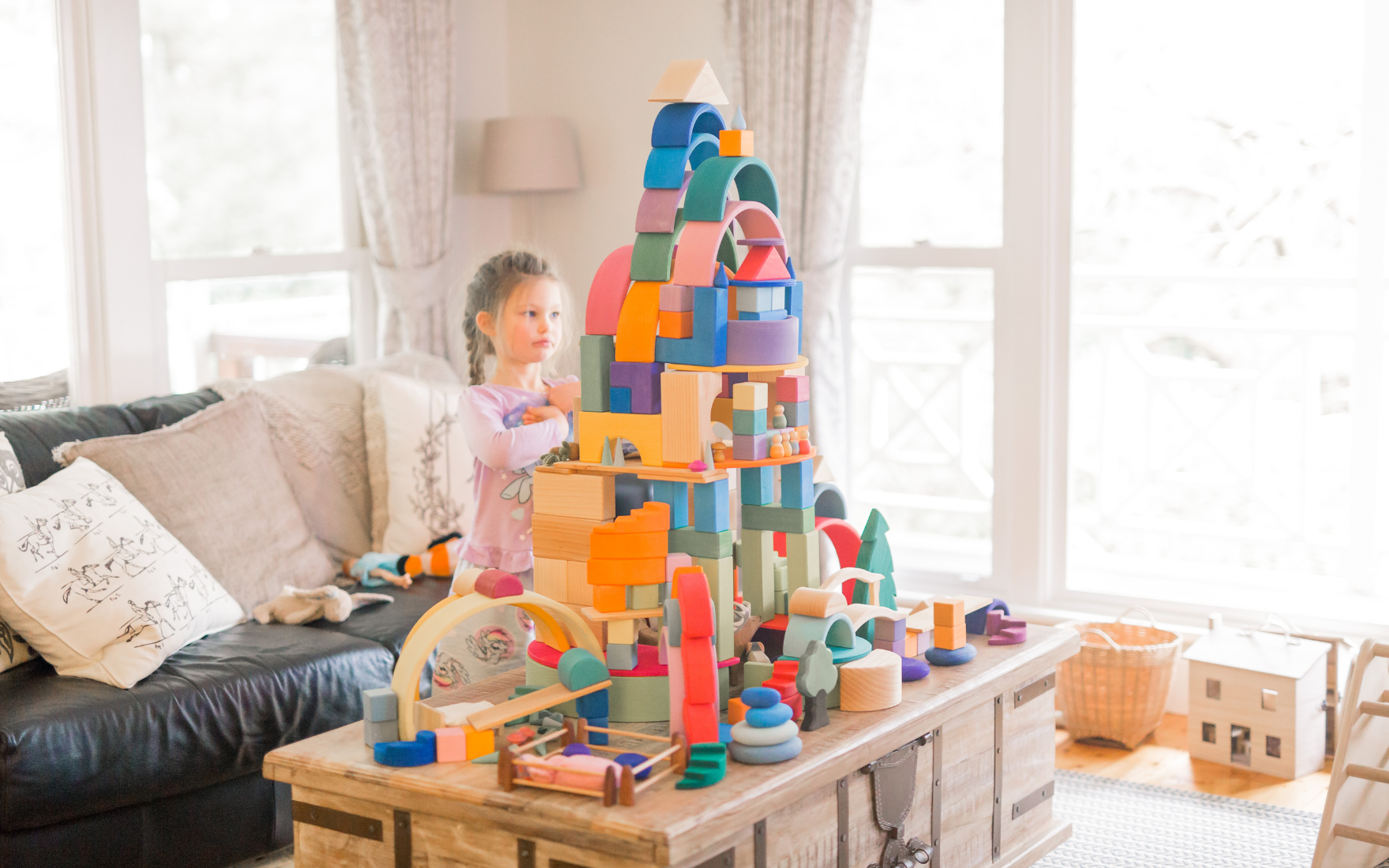 Initially, Oskar's Wooden Ark were using plastic tape to seal cartons for their eCommerce orders. As a sustainable toy manufacturer, the plastic usage was not meeting their customer's packaging expectations, so they made the switch to Signet's Water Activated Tape (WAT).
"Our customers are looking for an eco-friendly, high-quality unboxing experience that aligns with our product. By switching to WAT, we were able to eliminate 100% of plastic usage and improve our customer's experience."
WAT is a highly adhesive and eco-friendly alternative to plastic tape. By dampening the tape with a wet cloth or sponge, the moisture activates the adhesive which results in a strong tape that is 100% recyclable.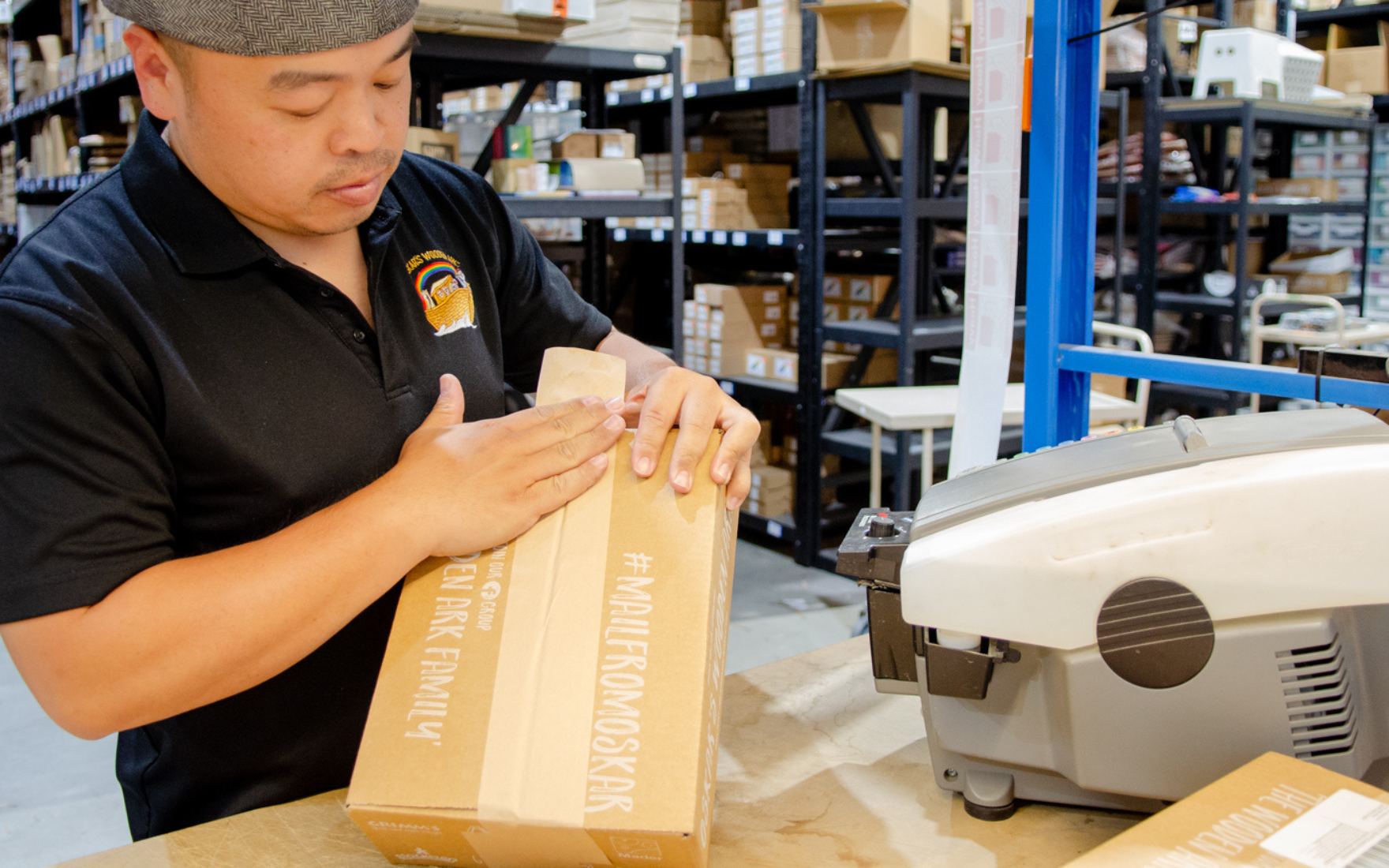 For protective packaging, the team at Oskar's Wooden Ark were using repurposed materials sent to them in order to reduce waste. However, after experiencing damages in transit, they found this was having a negative impact on their brand.
Signet helped them switch to a sustainable protective packaging solution by introducing Geami Honeycomb Wrap and Padpak. Both protective packaging products are 100% recyclable and help keep their fragile items safe and secure during transit.
"We now wrap our toys in Geami, place them in a Signet Shipping Carton, void fill with Padpak and seal the carton with WAT, which has completely eliminated plastic from our supply chain."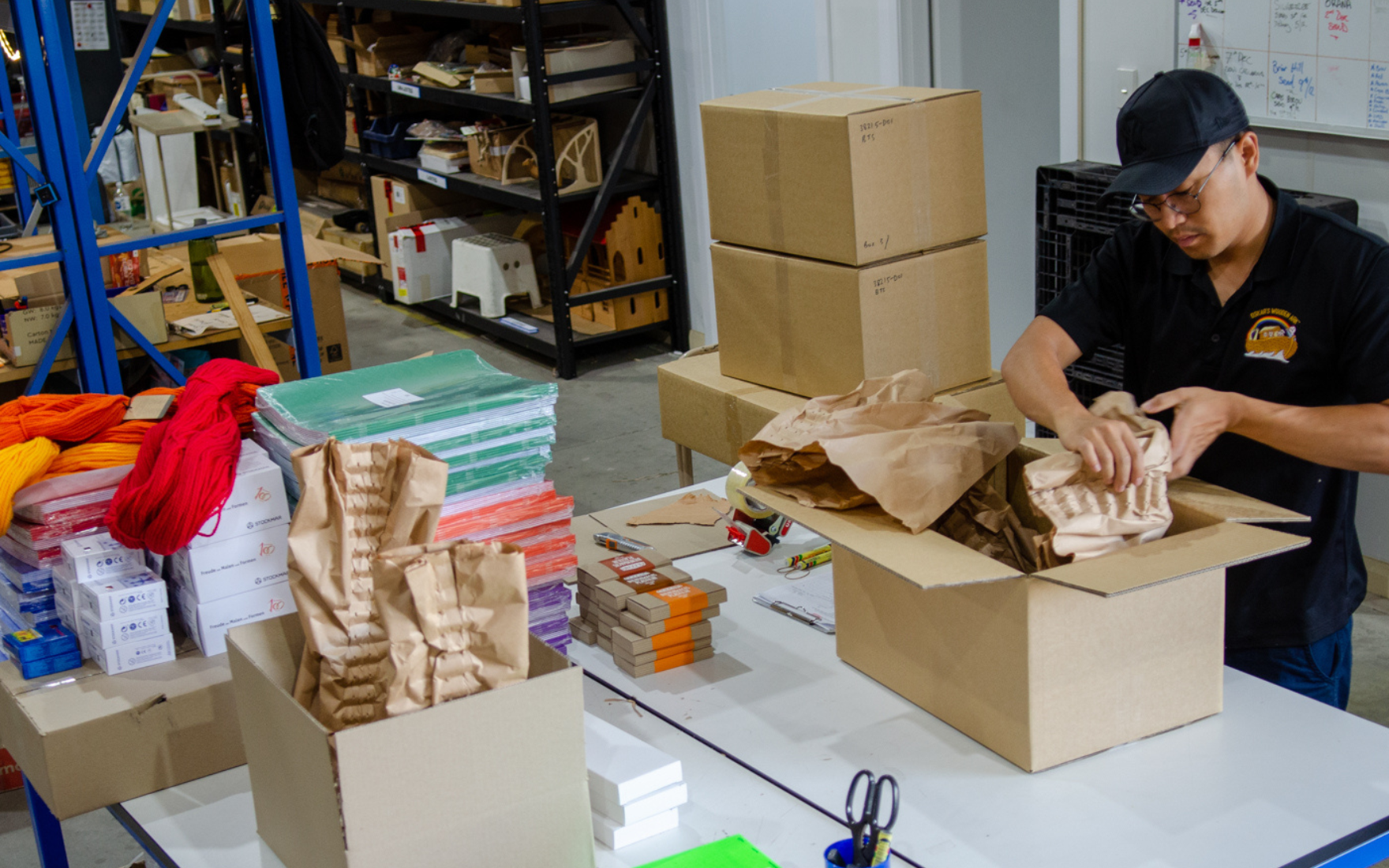 The introduction of Geami and Padpak has not only provided Oskar's Wooden Ark the ideal protection for their heavy and fragile items, but also allowed the distribution team to scale up efficiency.
"Since implementing Padpak, we have seen a 50% reduction in transit damages for fragile items, and the use of Geami has significantly increased efficiency by reducing packing time."