15 July, 2018
4 Minute Read
Long-time Signet customers John and Gabrielle Andrews have been producing quality handmade swags from their workshop in Western Australia for more than 35 years.
Each swag receives the perfect finishing touch, with the Australian innovation of Signet's Oneshot stencil system maintaining the quality and authenticity of the product.
The Murchison River is the second-longest river in Western Australia, rising inland near Meekatharra and coursing 820 kilometres or so, eventually passing through Kalbarri National Park on the rugged mid-west coast and into the Indian Ocean.
While Gabrielle and John Andrews live about an hour south of the Murchison, John, 63, has fond memories of prospecting in the region in his youth. When it came to naming their swag manufacturing business, 'Murchison River Swags' had a ring of authenticity about it. 'We liked the sound of it," says Gabrielle, 57.
In time past, the swag was carried by stockmen on the backs of their horses, by gold diggers and by bushies. For nearly 35 years Gabrielle and John have been making traditional swags and a range of travel bags for modern-day adventurers, alongside their upholstery business, which is run from a workshop behind the couple's home at Glenfield, 10 kilometres north of Geraldton. John has the needle and cloth in his blood – his grandfather was a Savile Row tailor in London. John and Gabrielle have always enjoyed trekking and understand that the integrity of your gear is essential.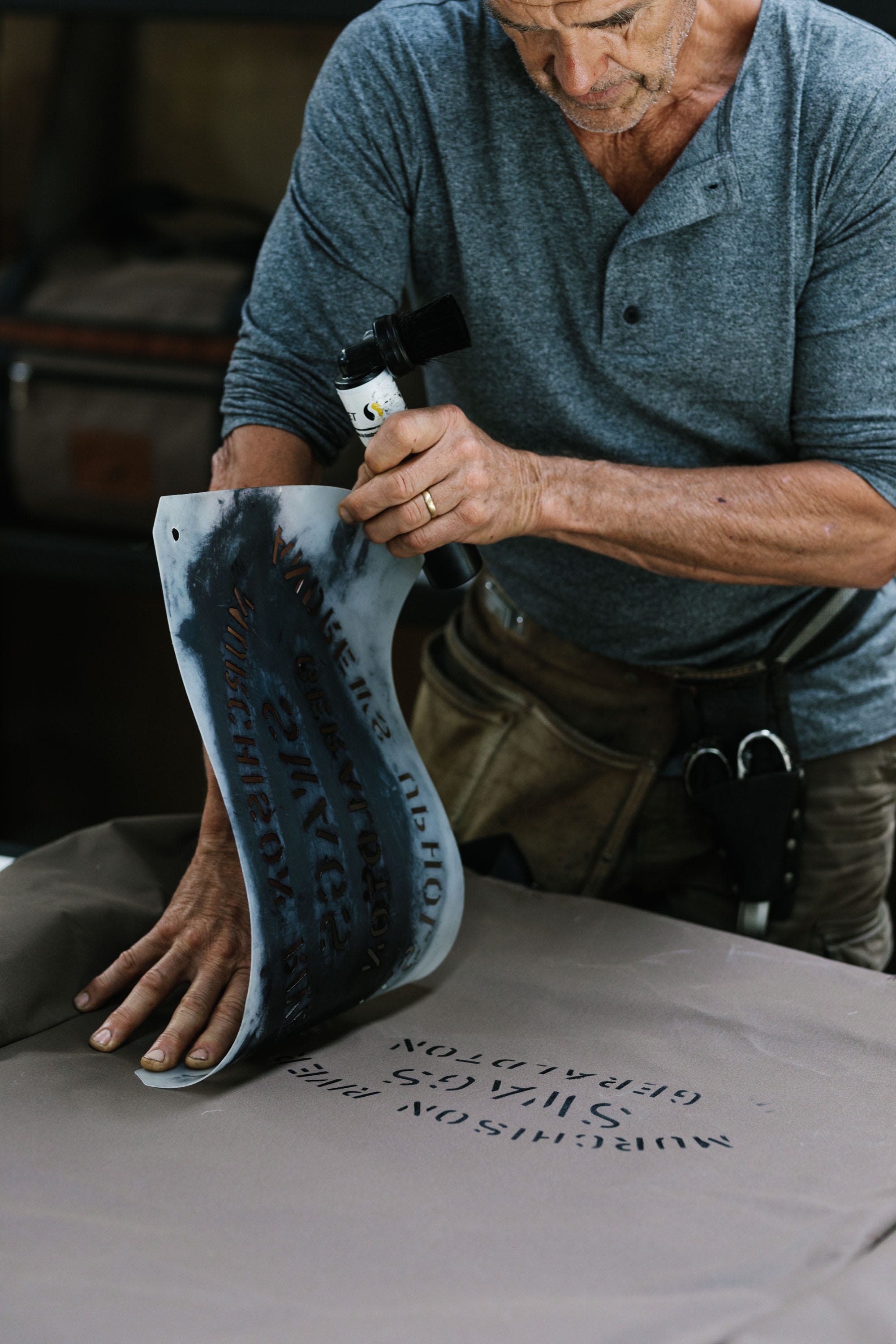 "We love taking adventure holidays and we've walked the Bibbulmun Track ­­– 1000 kilometres end to end – and the Cape to Cape, which are both in WA, as well as the Overland Track and the South Coast Track in Tasmania," says John. "We've even completed survival walks in Murchison area, including one where we had to walk for 10 days over 220 kilometres without food or bedding, just carrying an emergency kit the size of a soap box."
As you might expect, their sense of place and connection to the region is strong. However, there was a time when they lived on the other side of the continent and had to look at a map to pinpoint exactly where it was. The couple met in 1981 in Townsville, Queensland. Gabrielle, who's originally from Bendigo, Victoria, was stationed there with the Australian Air Force's military police.
Meanwhile, John, who was born in the UK and emigrated to WA with family when he was 16, had completed an upholstery apprenticeship with well-known furniture-making firm TH Brown and was part of the army infantry in Townsville.
"We got together and married a year later," says Gabrielle. "Then I got pregnant and that ended my air force career, so we thought we'd go back into the upholstery trade, because that's what John knew."
The couple had a contact in Darwin who would give John a job as an upholsterer so that's where they headed.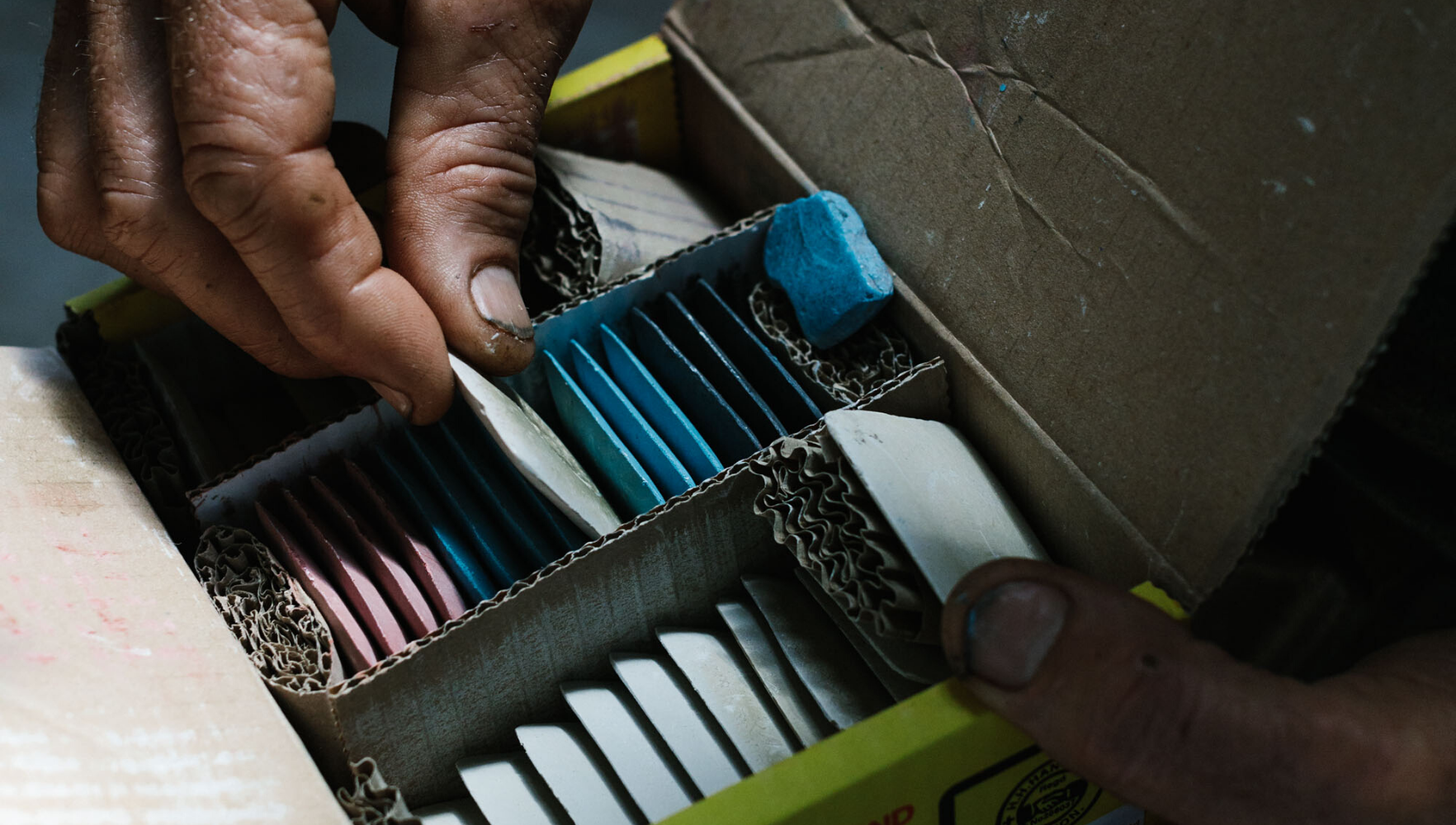 "We were looking for somewhere to live when John's folks found this house out of Geraldton," says Gabrielle.
The only criteria, was that it had to have a place they could work, and this one had an old tomato-packing shed out the back.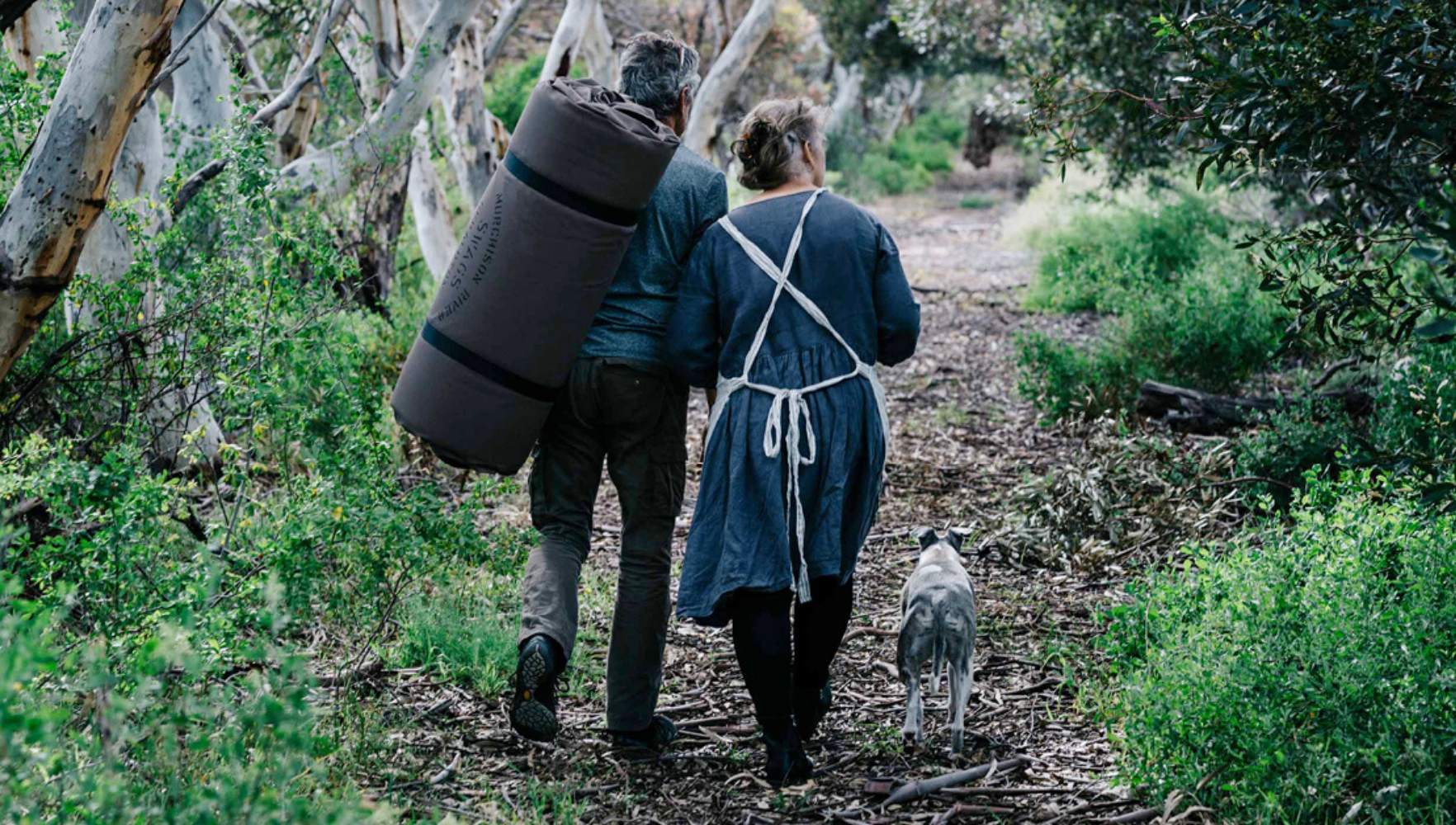 "We'd never been to Geraldton, and we bought there because it was on the same parallel as the Gold Coast on the map. We thought, 'Oh yes, the weather must be good and it's on the coast!" says Gabrielle. "At the time, there were only two or three other upholsterers in town and we thought it would be a good place to have a business and bring up children, so that's how we got to Geraldton."
They set up an upholstery workshop in the old shed on their two-hectare property. John did the hands-on work, while Gabrielle juggled taking care of the office, liaising with clients and raising their three children – Sarah, 35, Laura, 31, and Josh, 29. Gabrielle eventually took up an apprenticeship and learnt the upholstery trade herself.
"We decided I needed to be qualified to give customers confidence that I knew what I was talking about," she says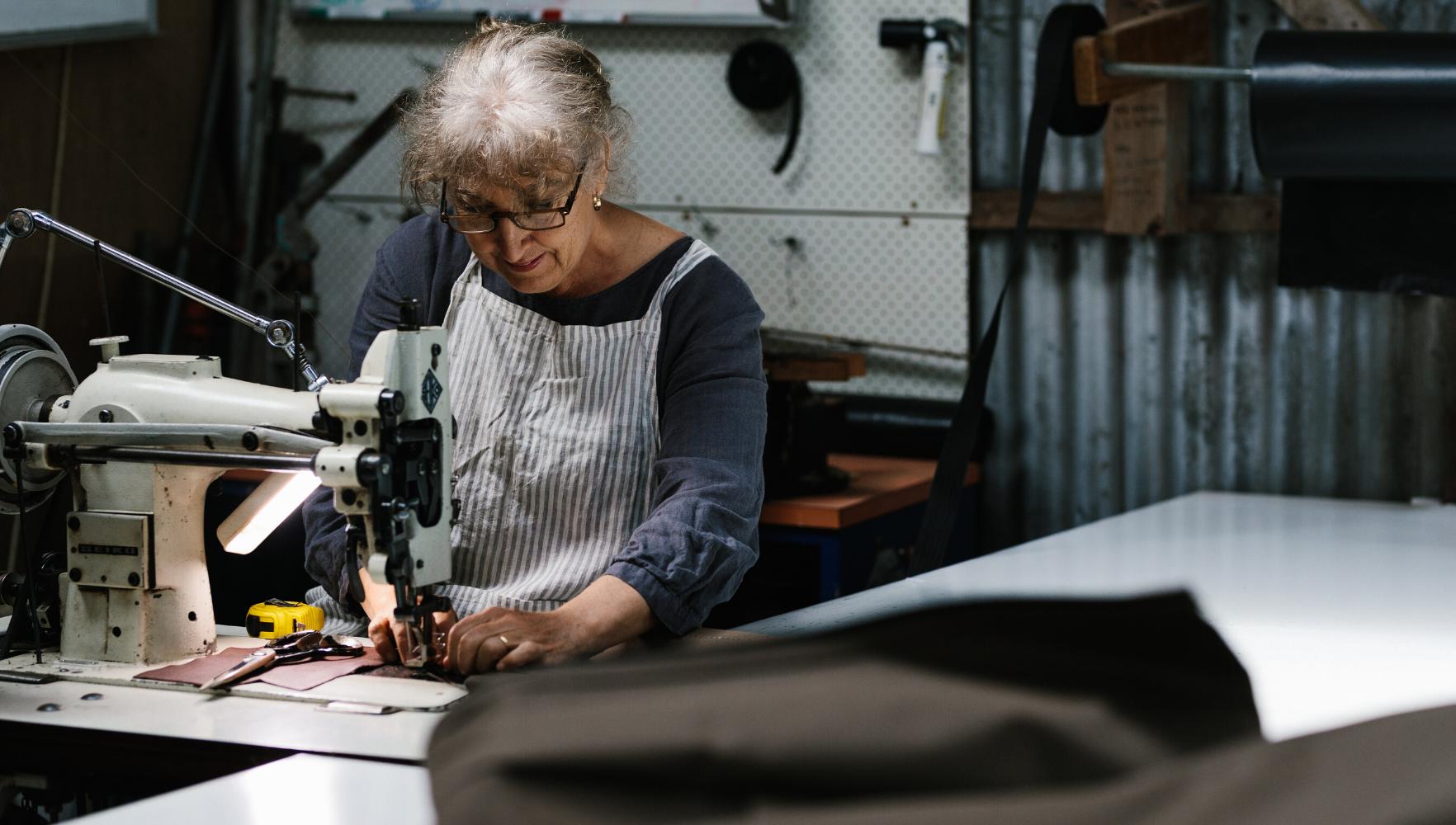 In 1983, their business progressed into making swags.
"We had such a good name in upholstery and people would come in asking if we could make a good-quality swag, because so many were poorly or cheaply made," says Gabrielle.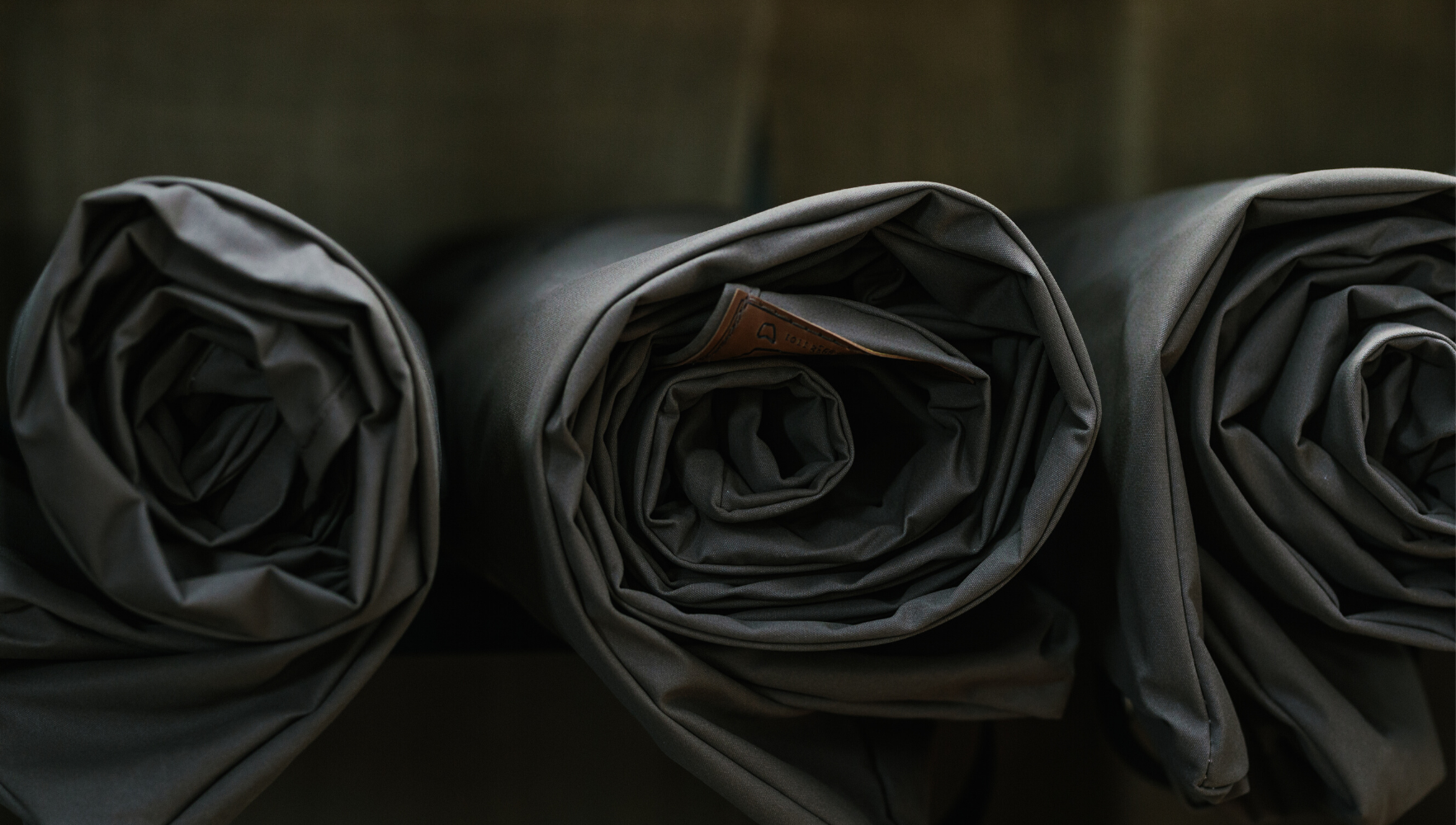 "It took us a year to research different canvases and threads, and to get the right design and materials, as we had decided from the start that it would be the best of everything ­­– we didn't want anything coming back for repair."
They made swags in three sizes using quality Australian cotton/polyester blend canvas for breathability and strength. Then they started making gear bags – for themselves at first, to carry riding gear when they were taking the kids to pony club. Now the gear bag forms part of their range, which also includes a travel bag and overnight bag.
"We all had horses," says Gabrielle. "Sarah had a pretty but very naughty pony that made her a very good rider, and an Arab and a thoroughbred that she competed on. I did a couple of one-day events on my palomino and we got into natural horsemanship, so we did an extra-large gear bag for horses, padded with quilting and designed to carry a full-size saddle, bridle and gear, and you'd put it in the float."
Most people use it for carrying other gear, adds Gabrielle, and to date, they've only had one come back for repairs. "A lady's horse had chewed the zips off…I think there must have been an apple in the bag!" she says.
The couple loves working together and recently closed the upholstery side of their business to concentrate on Murchison River Swags, with Gabrielle making the bags and John doing the swags (priced from $480 to $730).
"While there were tough times in the early days, today they sell their products Australia-wide and around the world. "John is a good tradesman with such high standards. We always say, 'If it was for me, what would I want?'" says Gabrielle, "We've always been on the same page."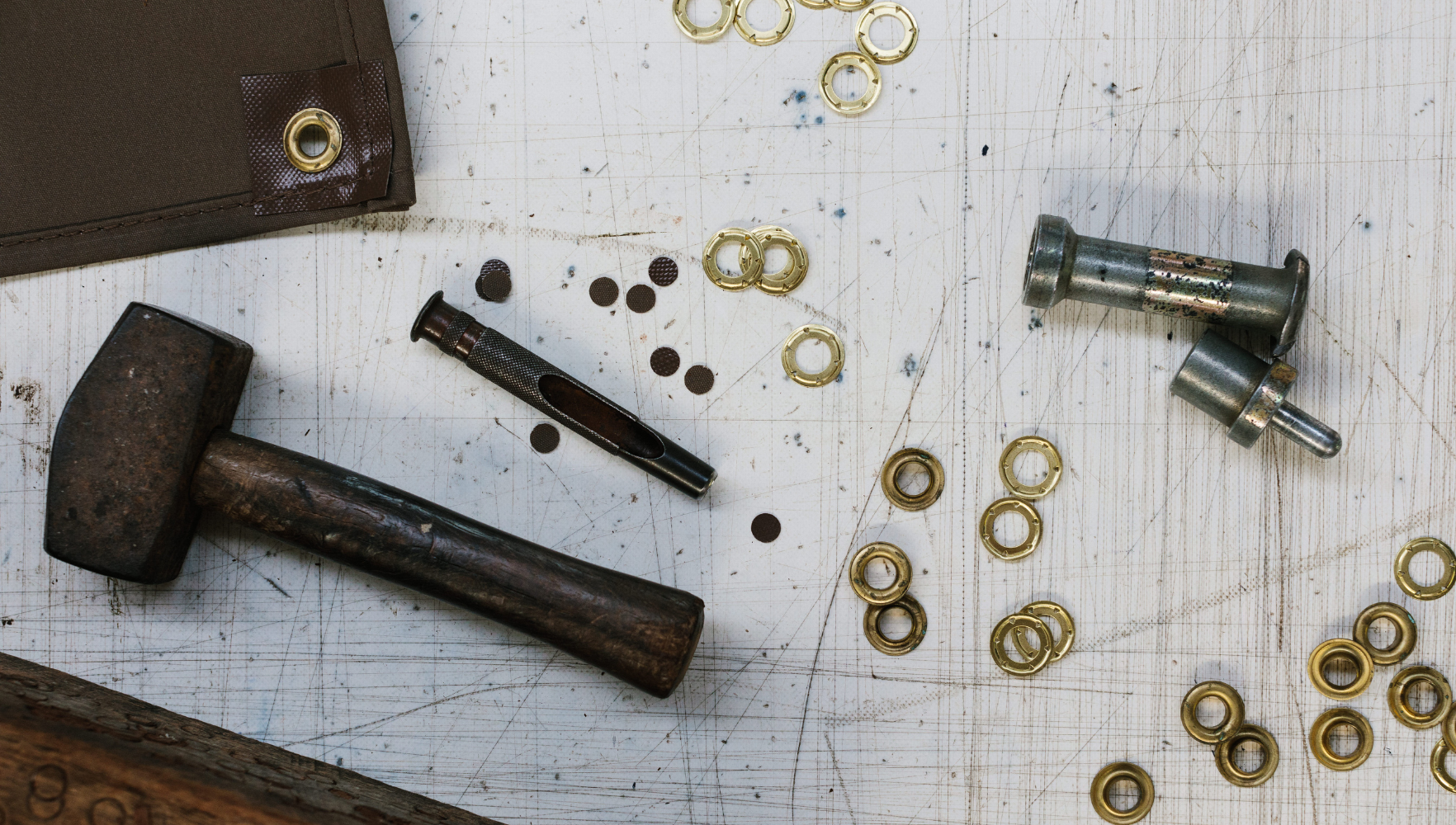 Signet has proudly called Murchison River Swags a customer for over 25 years. For information about the Signet One-Shot range, view our range of Oneshot Ink and Lacquer.
Signet is proud to support Murchison River Swags and over 60,000 Aussie ventures.
Article originally published in February 18 edition of Country Style Magazine
Words: Virginia Imhoff Photography: Marnie Hawson