21 November, 2018
2 Minute Read
Signet is very proud to introduce you to (Ware)House Music drumming sensation, Canmaster Smash
At Signet, we've always been about helping Aussies compete, and supporting Canmaster Smash is just another example.
Canmaster Smash grew up on the coast of Yorke Peninsula, South Australia. He picked up the sticks at the age of 13, after receiving an old drum kit from a family friend. He spent many hours creating banging beats in his back shed – never taking a single lesson.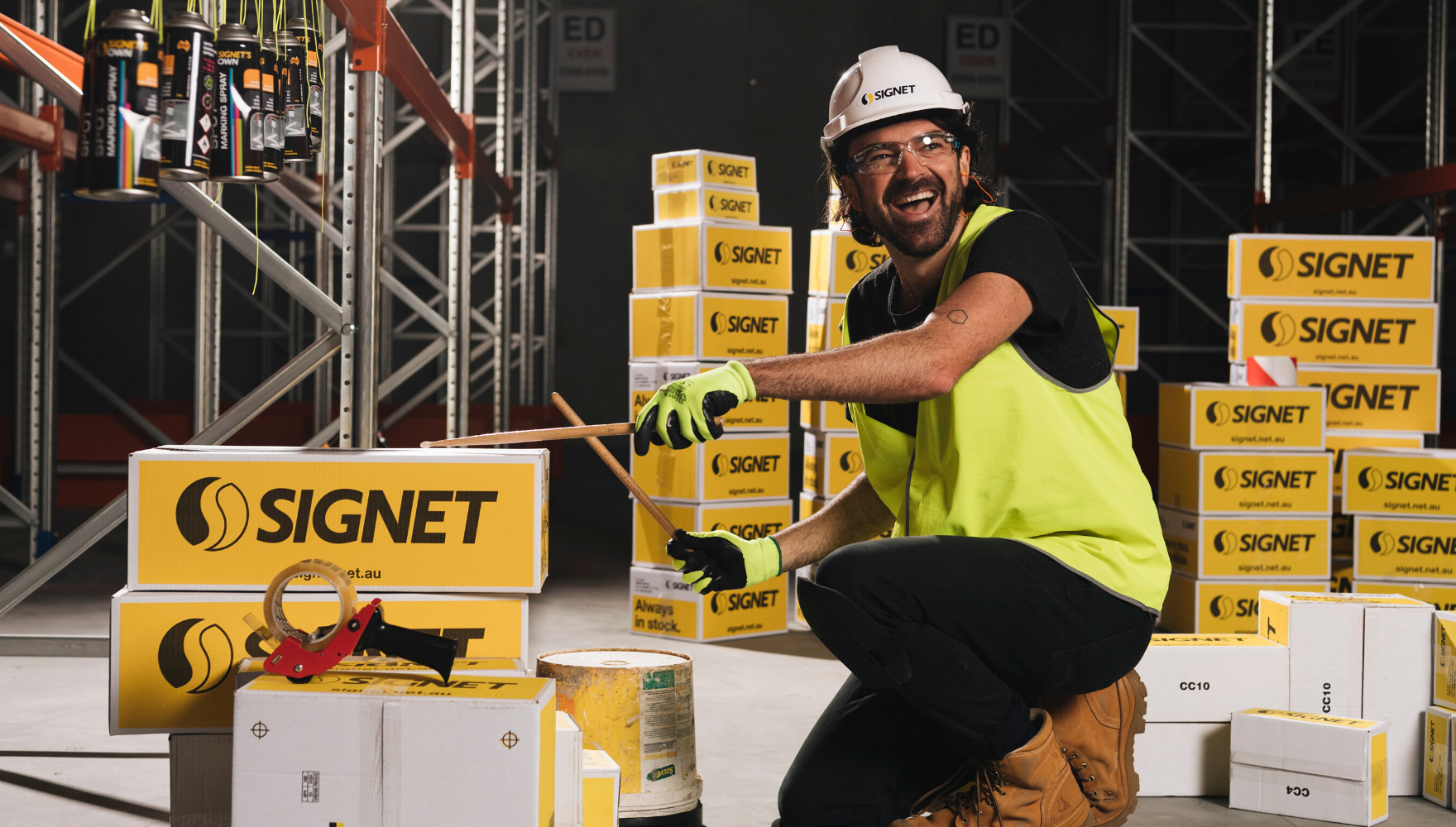 His love of abstract music was the catalyst that sparked his experimentation with everyday objects. He was intrigued by the unusual sounds that he was creating and went on to share his music on the streets around Australia. You may have seen him busking at his favourite spot on Swanston Street in Melbourne!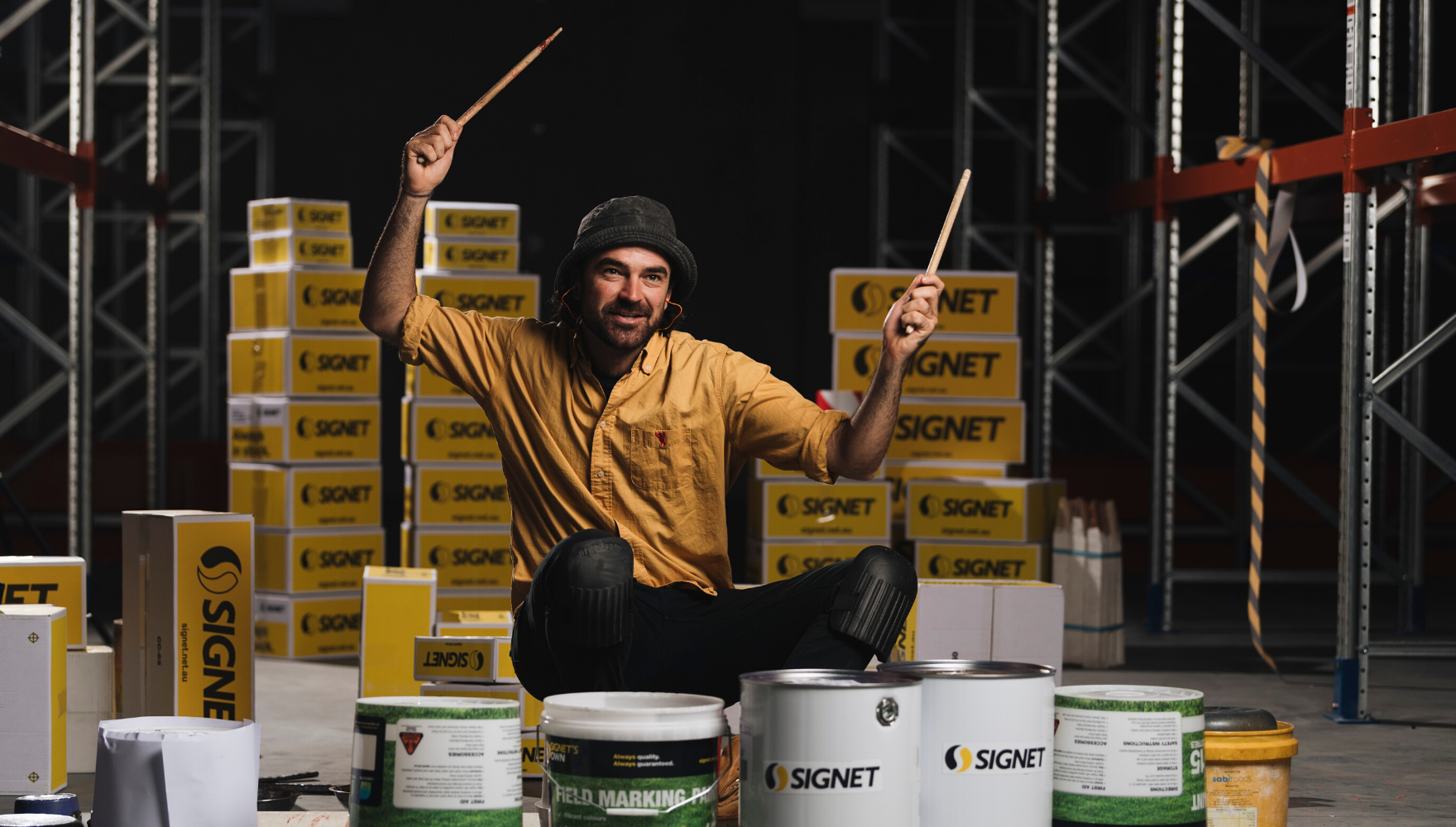 We challenged Canmaster Smash to create beats using Signet products, transforming our product and price listings into literal music to your ears! In return, Signet promised to help take his music to the world by giving him exposure to a wider audience.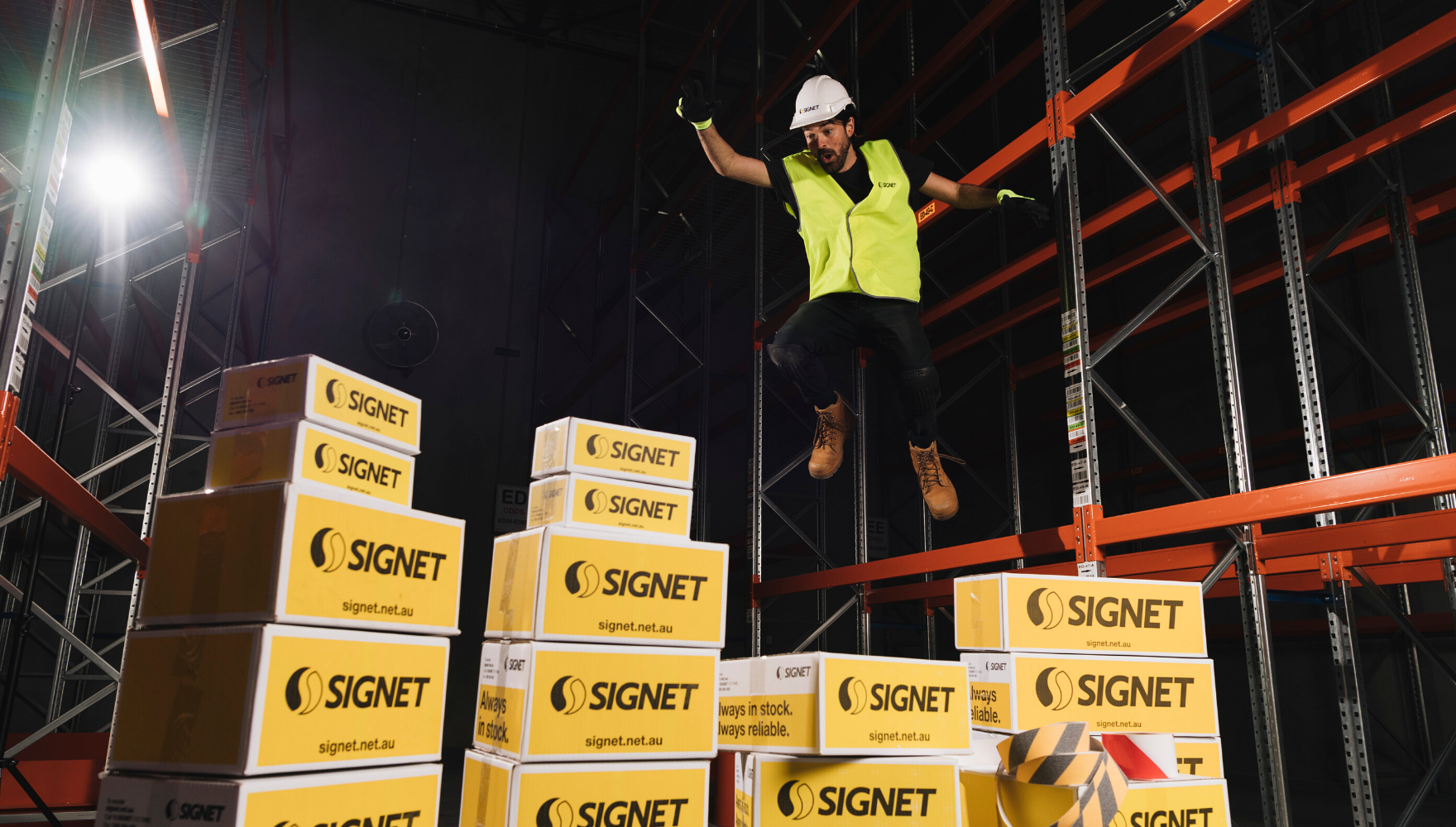 Signet proudly supports Canmaster Smash and 60,000 other Aussies and their ventures.
For all your warehouse, safety site supplies and drumming needs, visit signet.net.au.