10 October, 2022
2.5 Minute Read
By introducing Signet's Line Marking solution, Cahill Transport are able to keep the lines in their warehouse looking crisp and clear all year round.
Logistics provider, Cahill Transport are an Aussie family-owned and operated company, who for the past 71 years have been delivering tailored supply chain solutions to their clients. What started with John Cahill purchasing a horse and dray more than 100 years ago, has transformed into a fleet of over 300 trucks and trailers across Australia.
While Cahill Transport's growth has doubled over the past decade, their focus on helping their clients prosper through providing customised transport and distribution solutions, has never faltered.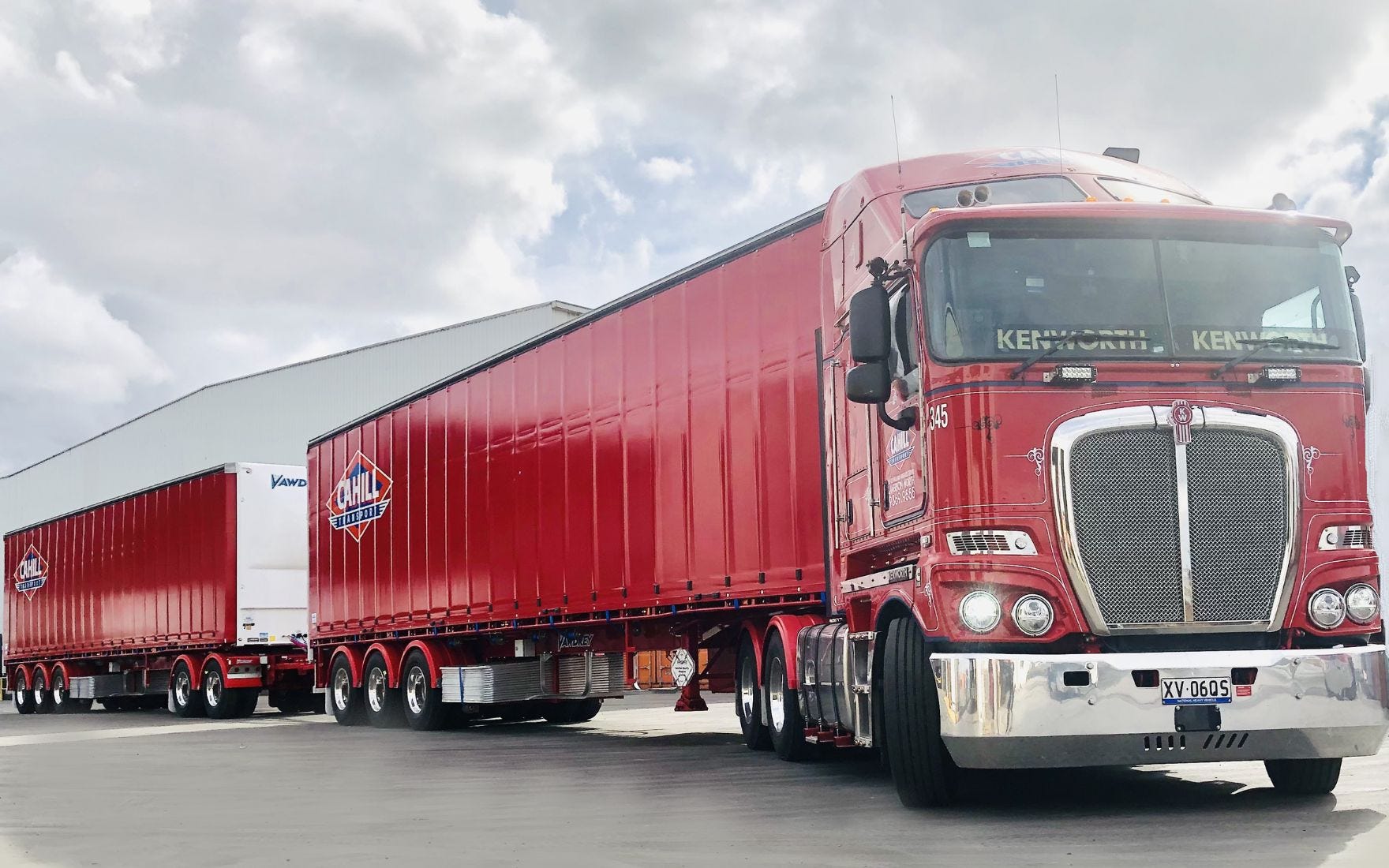 With their decades-long experience working in the logistics industry, Cahill Transport understands the importance of safety in this type of working environment.
"Working in a warehouse with forklifts moving around and trucks coming in and out all day, safety is a high priority for us and something we're regularly talking about as a team. So, making sure things like exclusion zone are clearly marked, is essential." — Carlie Biehler, Cahill Transport WHS Manager.
Previously, Cahill Transport were using professional painters to mark all the lines in their warehouse. This not only required forward planning every time they needed their lines refreshed, but they found the paint wasn't lasting, which for high traffic areas like their loading bay, wasn't suitable.
"Booking an external painter to every time we needed our line marking refreshed was just becoming time consuming and costly. Then when it wasn't lasting, we knew we needed to find an alternative."
Having been a Signet customer for the past decade, Cahill Transport reached out to their Account Manager in search of a resolution. They now use Signet's Own Line Marking Paint to mark all the lines in their warehouse.
Signet's Line Marking Aerosols are a solvent-based paint, specially formulated for fast drying and long-lasting applications onto surfaces such as bitumen, concrete, soil, and timber. Packaged in convenient, easy-to-use cans, you can effortlessly mark out your warehouse, factory, or carpark with minimal downtime.
Cahill Transport have found the longevity of Signet's Paint to be a much higher quality than their previous solution, and since switching, are able to be more agile in refreshing their lines, helping them to maintain a safer warehouse.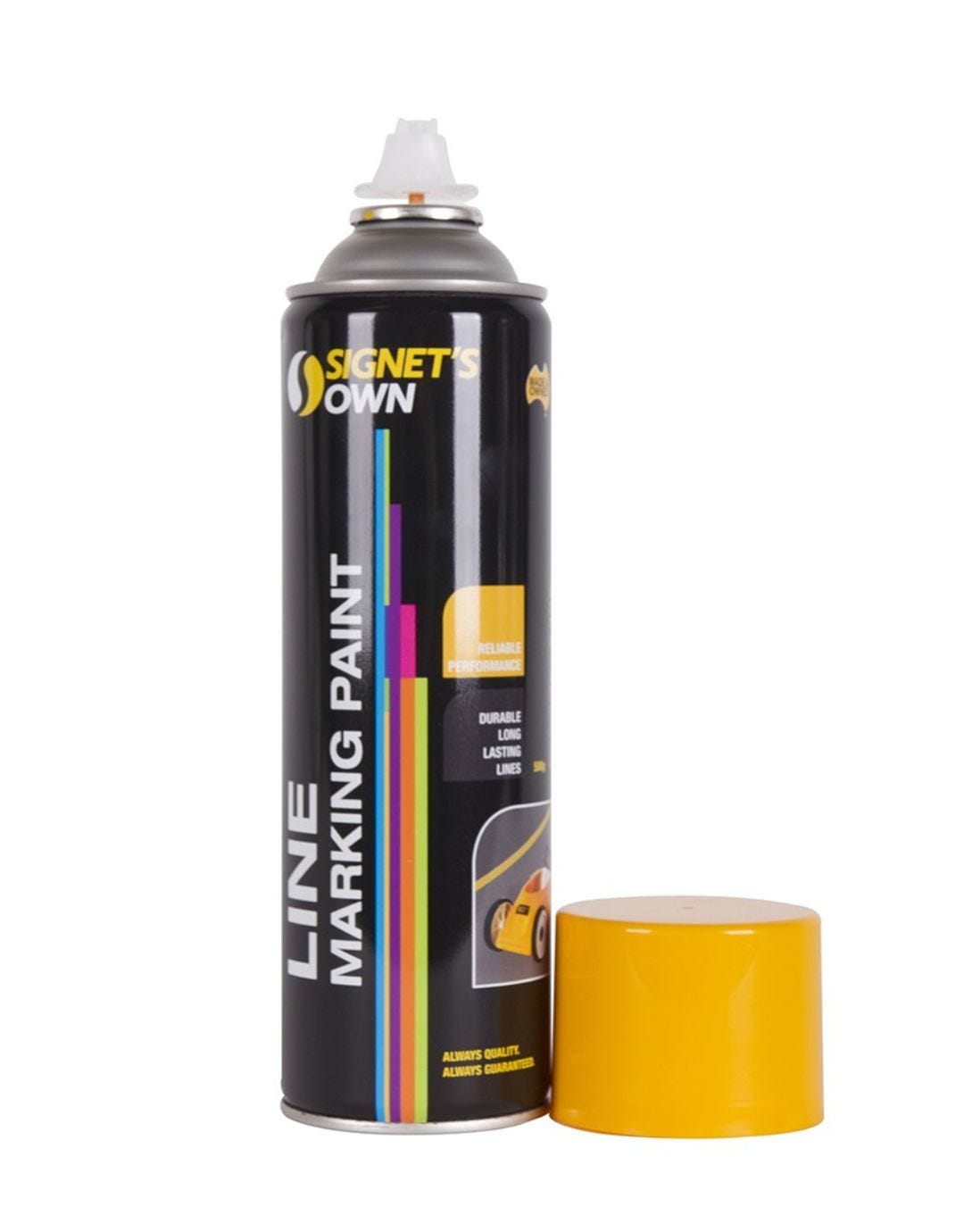 "Signet's Line Marking Paint has been lasting really well, especially in our high traffic areas where they've got trucks and forklifts driving over them all day. They also give us the flexibility to mark out our lines as needed without having to book in a painter."
Additionally, with Signet's Line Marking Paint being locally manufactured at our Brisbane site, Cahill Transport are confident they can always get their essential safety supplies when they need it.
"We've been a Signet customer for the last 15 years and they've always been really reliable. Every time we place an order, we know it's going to turn up within the next couple of days. It's also great working with another Aussie family-owned business like us."
Signet is proud to support Cahill Transport and over 60,000 other Aussie ventures.