22 December, 2020
2 Minute Read
Signet's eco-friendly packaging is an affordable solution for the small business and helps them save 30% in packaging costs and keeps transit damages at zero.
Be Kind Company's mission is simple – to make eco-friendly easier. As the name suggests, Be Kind Company's founder, Tanwir, built the eco-store to provide environmentally friendly alternatives that are kinder to the environment.
"Research shows that 80% of Australians want to do more for the environment, but they often don't know where to start. I can certainly relate to this." —Tanwir Dadarkar, Founder of Be Kind Company.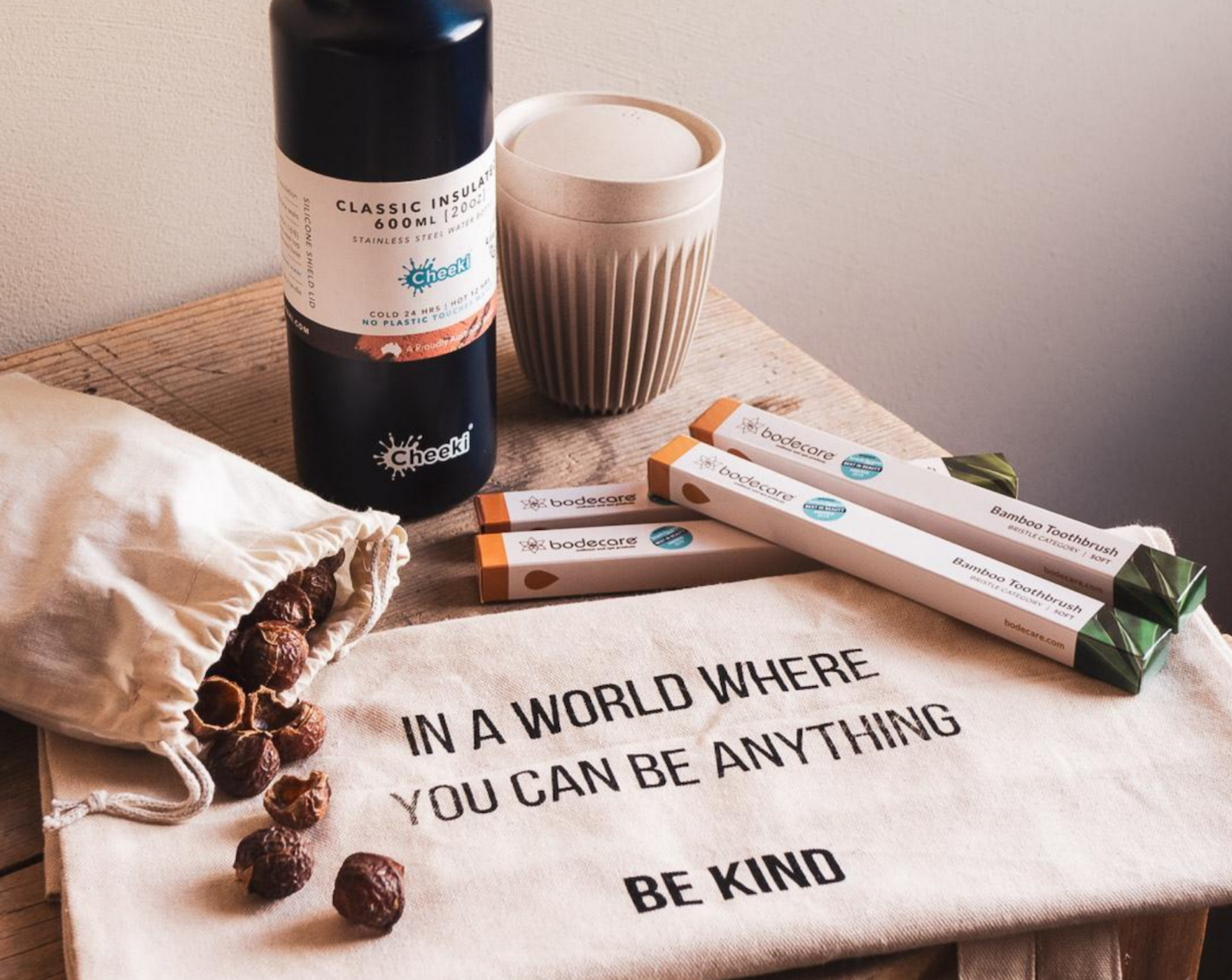 Be Kind Company aims to make it easy for customers to reduce plastic waste by integrating high-quality eco alternatives into their daily lives, such as natural soaps and sustainable shopping bags.
When Be Kind Company began, Tanwir wanted to ensure the packaging he used was as simple as the goods he was sending, while being versatile enough to accommodate a growing product range. Most importantly, the packaging needed to be 100% plastic-free without breaking the bank.
"We already have so much plastic in our lives; I didn't want to extend the problem with plastic packaging."
Tanwir wanted to work with a packaging supplier that could help him sustainably package his eco-friendly products and deliver the packaging knowledge that he required.
He shopped around online and found Signet's online store. Since the start of their eCommerce journey, Be Kind Company has shipped every order using Signet's Geami protective packaging to cushion the goods and assist in damage protection. The Geami solution consists of die-cut kraft paper with a tissue interleaf, which when expanded, creates a 3D honeycomb structure that securely wraps around the goods without the need for tape.
The paper nature of the products makes it simple for Be Kind's customers to know what to do with the packaging once they are finished with it.
Be Kind Company saves 30% in costs by using Signet's plastic-free packaging materials as opposed to other suppliers, meaning the retailer can affordably continue their mission to help the environment.
"The packaging we get from Signet helps us stay minimalist in our footprint and keep costs low for our new business."
Since Be Kind Company opened for business online in early 2020, they have confidently shipped their products without any transit damages due to packaging failures.
"Waste of any kind is something we avoid at all costs, including waste from having to replace damaged orders. It gives us peace of mind knowing our packaging is doing its job in waste elimination."
Signet is proud to support Be Kind Company and over 60,000 other Aussie ventures.