13 June, 2022
2 Minute Read
AUSPACK 2022, the largest packaging and processing show in Australasia, and Signet were there in-person showing how to wrap, pack and ship your products sustainably! We unpack the show that was.
Signet recently exhibited at AUSPACK 2022, Australia's largest packaging and processing exhibition and the first in-person event in 3 years! What an event it was, with thousands gracing the halls of the Melbourne Convention & Exhibition Centre over the four day show.
We gave attendees a glance into our eco-friendly innovations with everything to help businesses wrap, pack and ship their goods sustainably, from protective packaging and tapes, to load containment.
Visitors got to try our solutions firsthand at our interactive packing stations, showing off eco-friendly alternatives for businesses big and small. Using a double-walled Signet coffee cup to demonstrate, we started with Geami, our eco-friendly bubble wrap alternative, to wrap and protect the product, placed it into a custom Signet carton, used the FillPak TT paper void fill solution to fill any extra space and prevent movement in transit, and sealed it shut with our Kraft Water Activated Tape. The ultimate protective packaging solution that is 100% recyclable and biodegradable!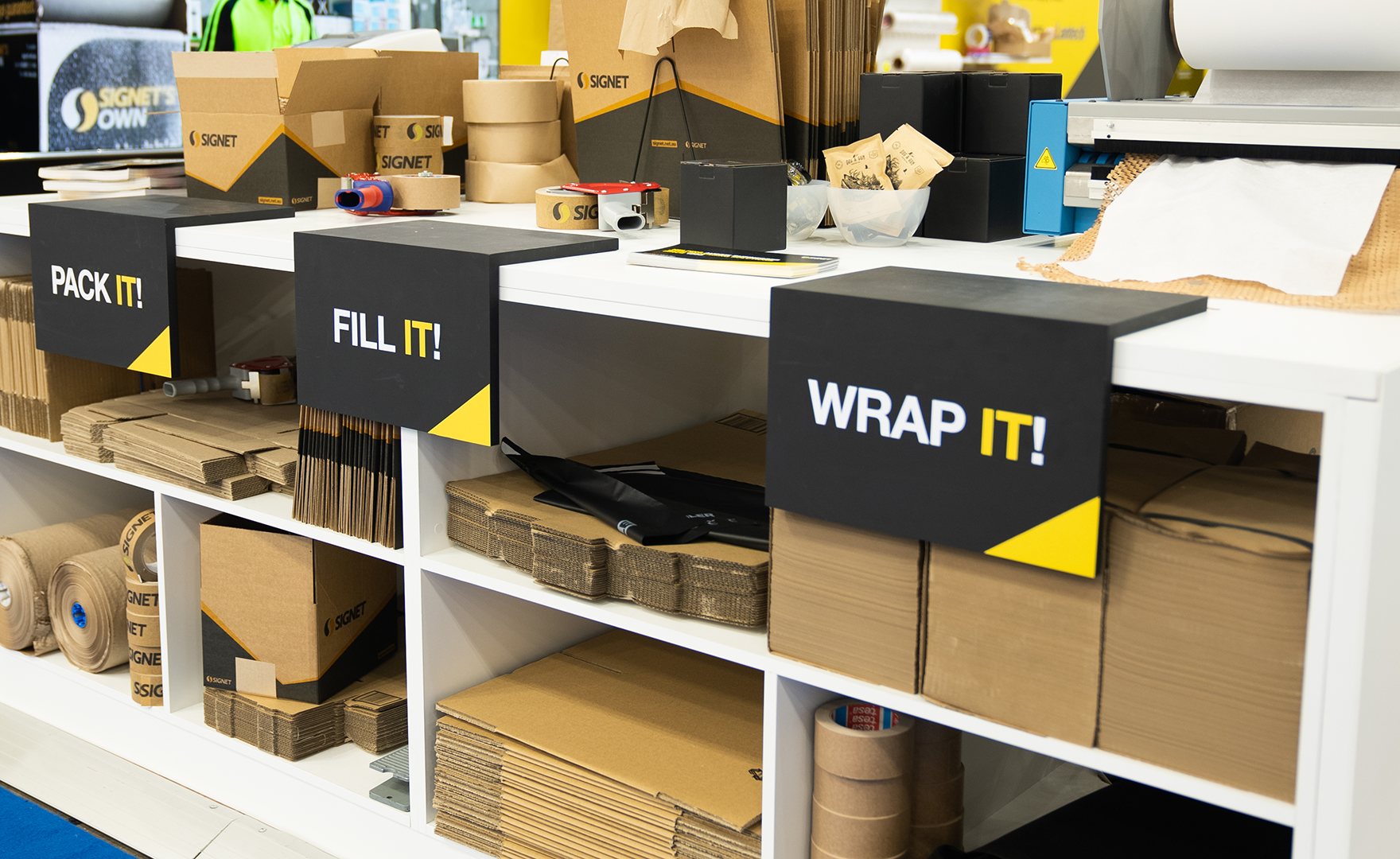 Moving to the other side of the stand, we had the Lantech QL400XT Automated Pallet Wrapper, loaded with a 10 micron Stretch Film to show how you can optimise your tertiary packaging to reduce plastic usage, while improving load containment. We also had our range of environmental Stretch Films on display, including our PCR Film made from 30% Post Consumer Reclaim material.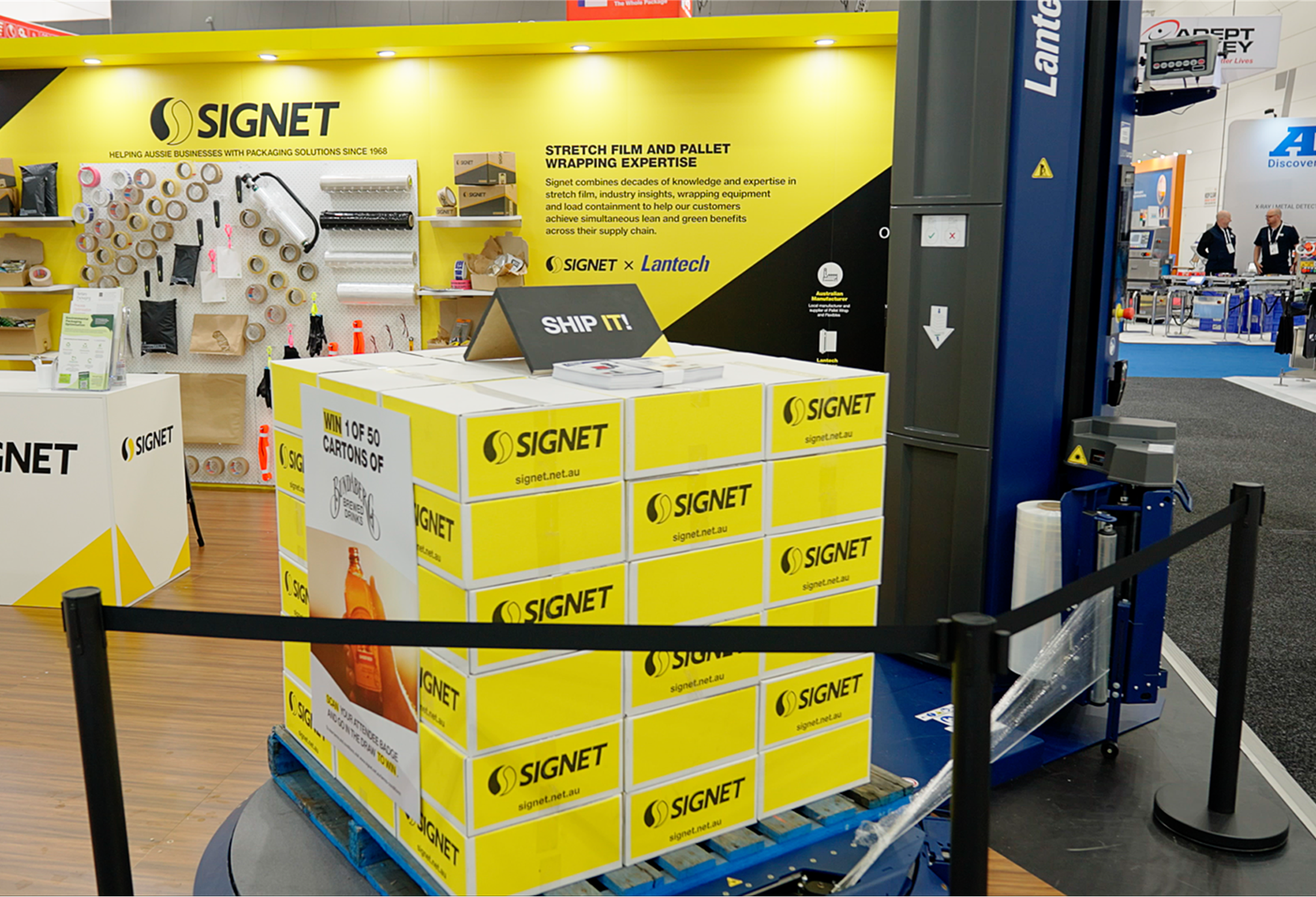 But wait, there's more! Signet took Unpack It! to the people, with our first ever live event. Unpack It! is a webinar series created, curated, and narrated by Signet, that unpacks the latest innovative ideas and solutions in packaging processes, with industry experts. In this 'episode', we joined Signet's Business Improvement Manager, Brad Jeavons and Lean Sensei Consulting's, Dirk Crouse as they delved into LEAN strategy deployment for continuous sustainable improvement. If you didn't get to see it, not to worry! You can watch the full session here.
Overall, we had a fantastic time showcasing how we can help Aussie businesses with our innovative and sustainable packaging solutions and can't wait to get together in person again soon.
To see how we can help you make sustainable improvements within your business, call 13 7446, email sales@signet.net.au, LiveChat with us at www.signet.net.au, or submit an enquiry through the form below.