02 June, 2022
4 Minute Read
Packaging is an important element of all small eCommerce businesses, as it is one of the final opportunities to make a lasting impression with your customers and build brand loyalty. Find out why environmentally friendly packaging is the right option for your small business.
As consumers are becoming more conscious of the way their purchases impact the environment, it is becoming increasingly important for small businesses to switch to eco-friendly packaging solutions.
With so many options available on the market, it can be tricky for a small business looking for sustainable packaging materials to decide which products are best for you. So, we have deep-dived into the benefits that eco-friendly packaging can provide for your small eCommerce business and made some sustainable packaging recommendations that are easy on the eye and the planet!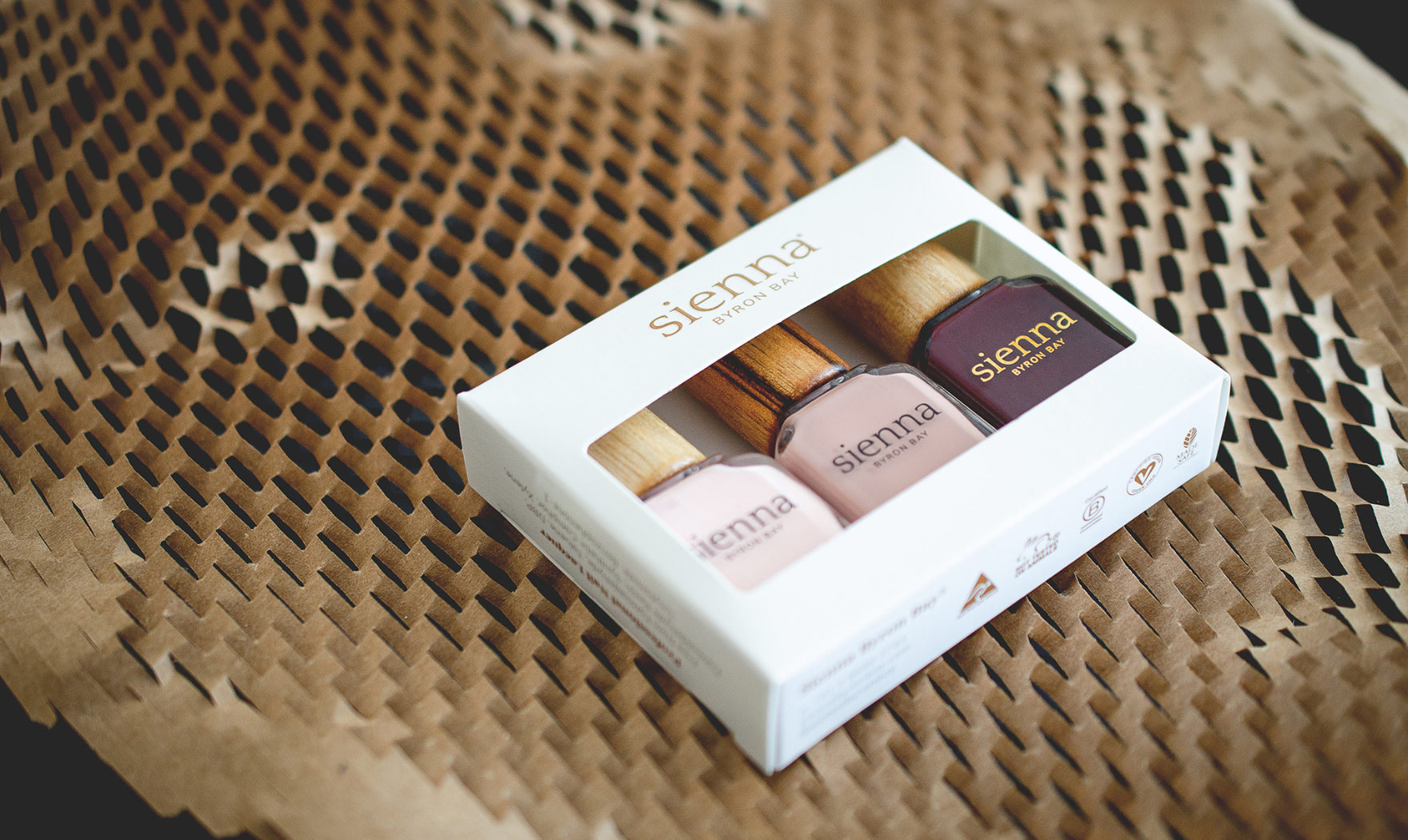 Eco Benefits
There are many benefits to using sustainable packaging for your small business, with the environment being one of some of the largest factors taken into consideration.
With a recent study showing that up to 73% of global consumers will change where they shop to reduce their impact on the environment, it is more important than ever for small businesses to pack their products in sustainable packaging. Additionally, eco-friendly packaging reduces your impact on the environment and reduces the amount of waste you are producing, which in turn helps businesses reduce their carbon footprint. So, it's an eco win-win for both you and your customers!
Many types of sustainable packaging materials are 'biodegradable' and 'compostable', meaning they are made from natural materials, so it won't take hundreds of years to break down. This can be found in Signet's Compostable Mailer Bags, the ultimate eco-friendly alternative to plastic mailer bags. Made from cornstarch and other plant based materials, these mailers break down in 90 days in an industrial composting facility and 180 days in a home compost environment.
Recyclable packaging is another common term used to describe sustainable packaging. This is when an item goes through traditional recycling channels and is broken down and made into something new or 'reborn'. Signet's Honeycomb Padded Mailers are the perfect example of this and are made from 100% paper and 100% recyclable. These guys are the sustainable alternative to bubble mailers and in our opinion the absolute bee's knees.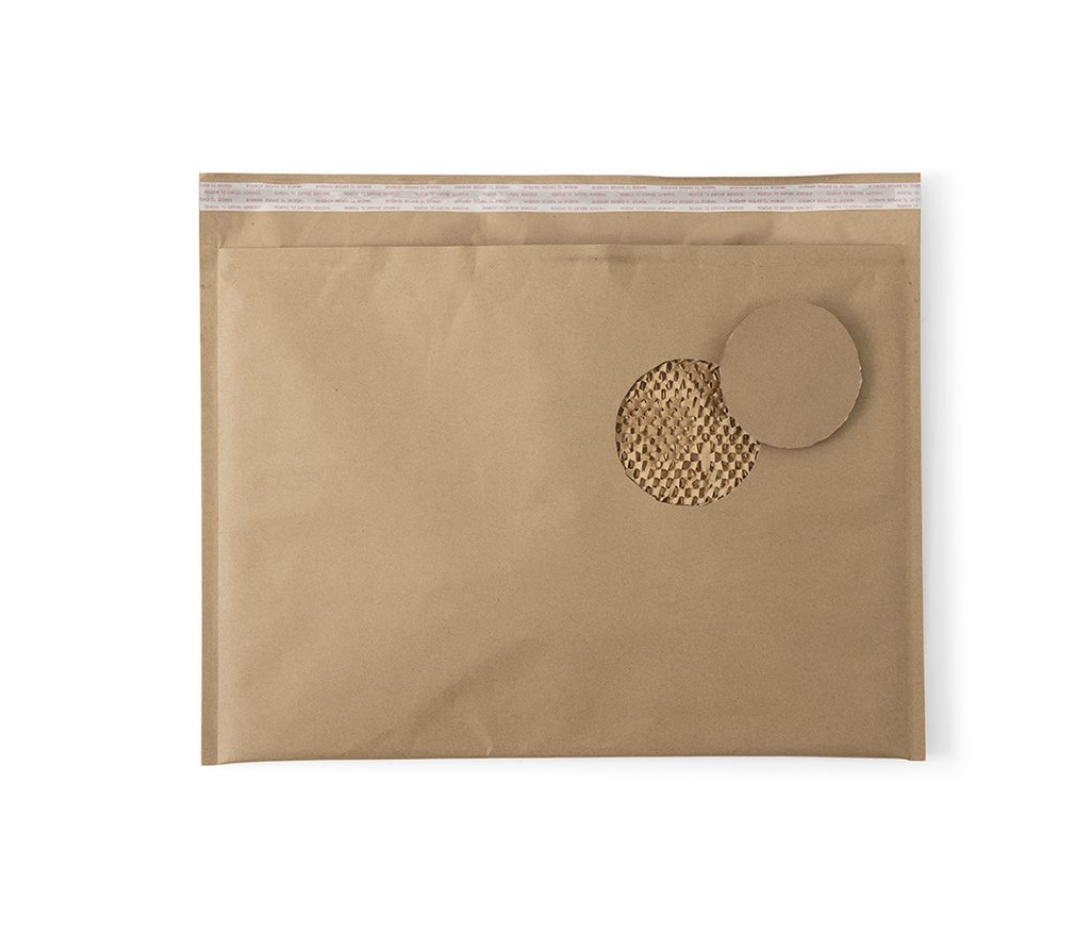 Enhanced Unboxing Experience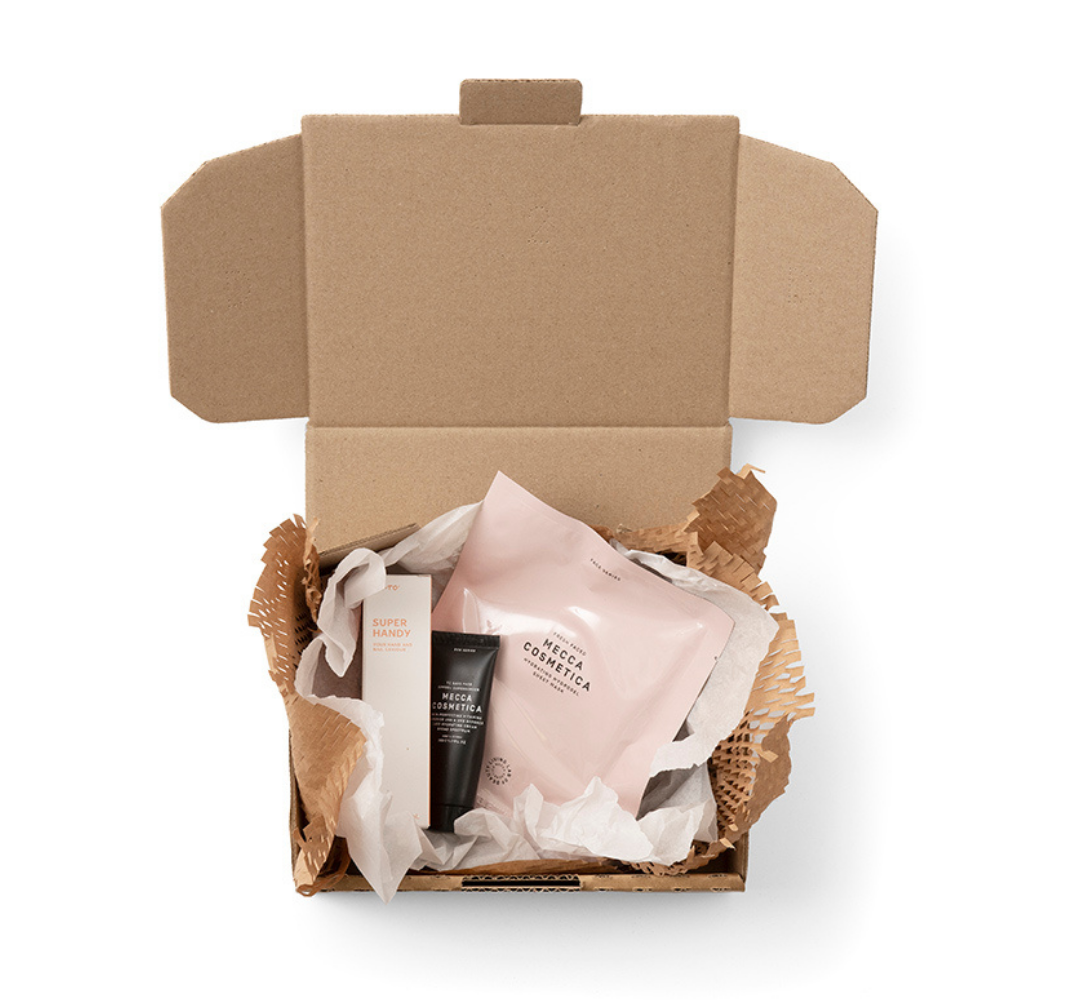 Research states that 80% of consumers' purchasing behaviour is influenced by their emotions, if they like the look of an item they are more likely to purchase it. The same goes for packaging, if their goods arrive with aesthetic packaging that represents your brand's values, what better way to get your customer to love your business before the unboxing even begins?
Packaging is the last chance small eCommerce businesses have to make a positive first impression. Creating an exciting unboxing experience, makes it more likely for consumers to share their unboxing experience across social media, which creates content and builds brand recognition for your business. Here's a top tip, user generated content is one of the most valuable marketing tools for a small business and the best part is, it is created solely by your customers!
Looking to enhance your unboxing experience with environmentally friendly packaging, we've got you covered with our top packaging picks.
Ranpak Geami Honeycomb Wrap is the ultimate eco-friendly alternative to bubble wrap. The unique interlocking 3D honeycomb wrap provides the perfect in the box presentation for when your customers open their package, whilst creating no plastic waste.
Sealing your cartons with Signet's Custom Kraft Paper Tape, which can be customised with your logo, makes your cartons instantly recognisable and will give your brand that extra wow factor during unboxing. All these products are 100% recyclable, so they can go straight in your kerbside recycling bin with no special disposal method required.
Positive Brand Reputation
As a small business, eco-friendly packaging tells your customers that you care about not just your bottom line, but social and environmental issues that are important to them. They want to know that your business aligns with their environmental values environmentally friendly packaging is the physical way they can see this.
With the ever-growing number of small businesses that pop up every day, taking more sustainable steps will show customers that yours is the right one for them to support and give you a unique selling point by using sustainable packaging
Economic Savings
When operating a small business, often cost is one of the main factors that is considered when selecting new packaging. Many of our customers have experienced lean and green benefits by switching to eco-friendly packaging by reducing unnecessary packaging and increasing efficiency.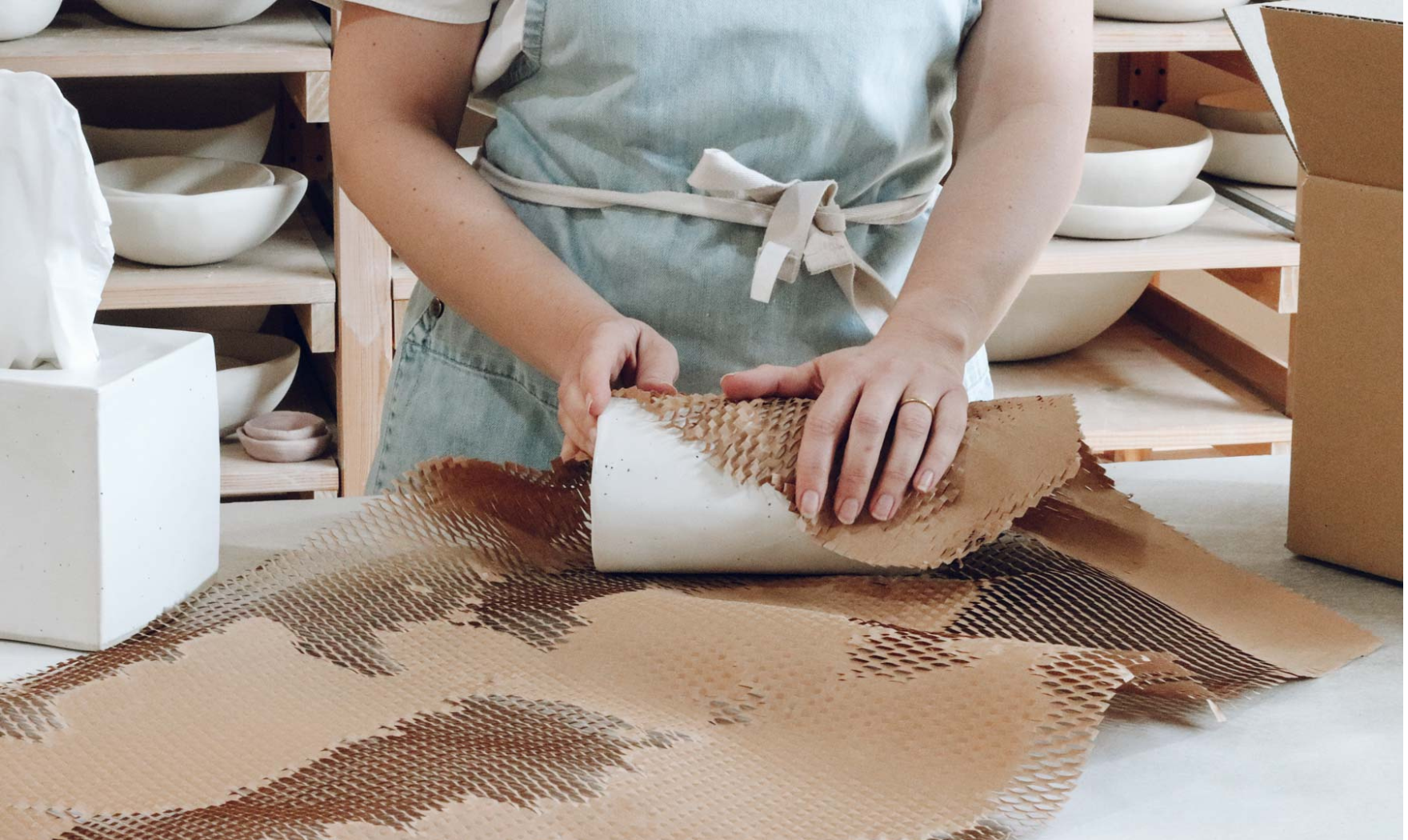 Whilst there are many packaging options to choose from, sustainable packaging materials are the way of the future and provide a range of lean and green benefits for small businesses. So, make the switch to eco-friendly packaging, your customers and the environment with thank you for it.
To speak with a Signet Team member about an environmentally friendly packaging solution for your business, call us on 13 7446, email sales@signet.net.au or LiveChat with us by visiting www.signet.net.au.