02 November, 2022
2 Minute Read
By downgauging to Signet's Blown PCR Film, Thread Together reduced their plastic usage by 56% and packaging costs by 50% without sacrificing their pallet stability or presentation.
Thread Together was cultivated back in 2012 based on a simple idea to donate unsold clothing rather than adding it to the ever-growing fashion landfill pile. What started with some swimwear that didn't pass quality control has grown to more than 1,000 fashion brands across Australia donating their unsellable clothing to people in need.
Through their four channels — an eCommerce store, mobile wardrobes, a brick-and-mortar store, and wardrobe capsules — Thread Together have been able to clothe around 2,500 people every week throughout Australia.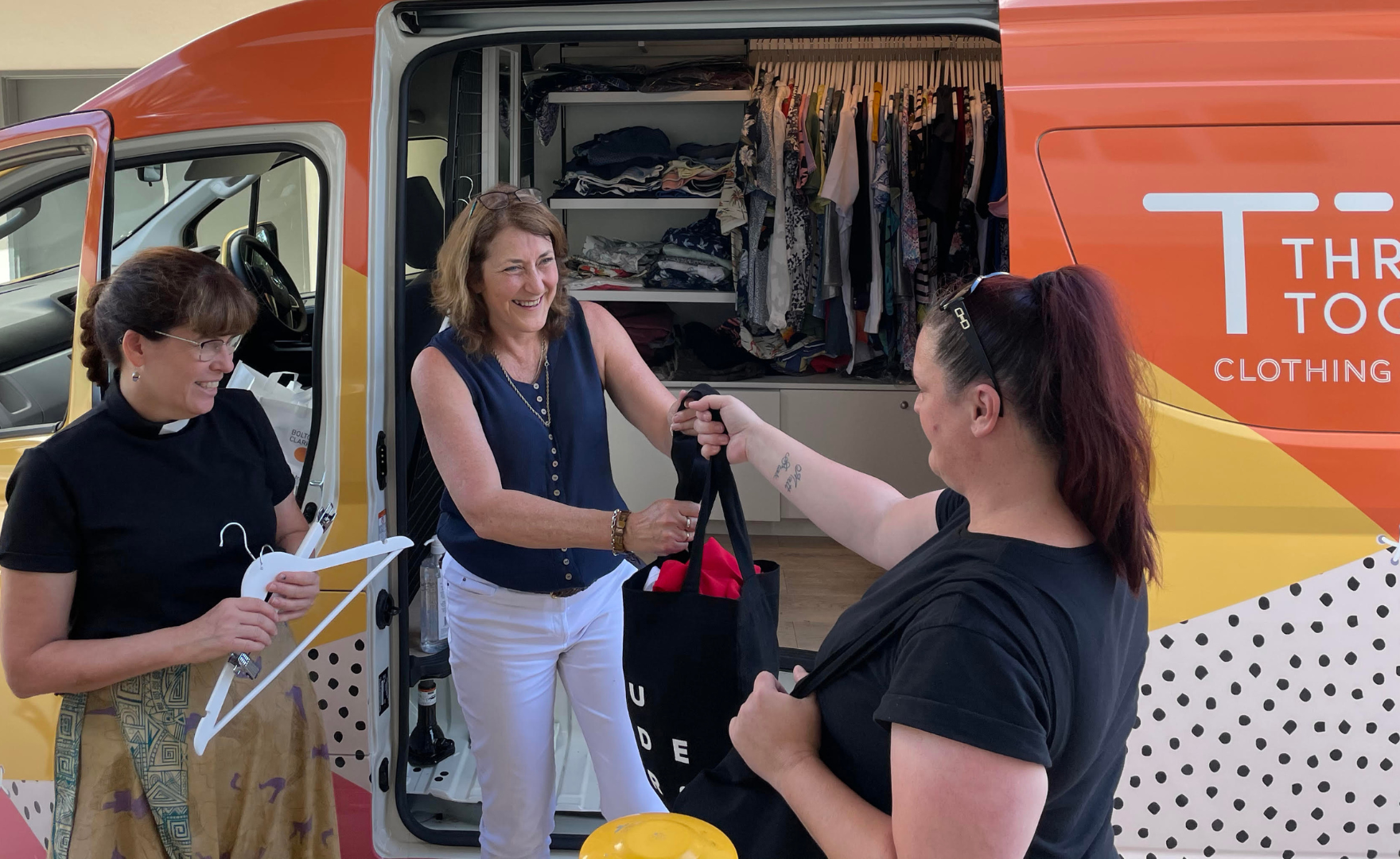 "Our philosophy is essentially about taking from those who have too much, to give to those who have too little. And a bonus of that is reducing the amount of clothing going into landfill, helping to make fashion a more sustainable industry." — Anthony Chesler, Thread Together CEO
A few years ago, Thread Together were sending out individual cartons of stock to their various partner locations. However, they were quickly outgrowing this, and with the need to start palletising their product, they began searching for a load containment solution.
As they were already a Signet customer, Thread Together explored our range and introduced our 25um Blown Hand Stretch Film. While it was great in keeping their pallets secure, it resulted in a lot of plastic waste being generated — something they were committed to reducing.
Additionally, as a registered charity with limited funds, they are always looking to reduce costs where possible. So, they kept searching for an alternative that met both of these needs.
Browsing Signet's eCommerce store, Thread Together discovered our environmentally friendly 15um Blown PCR Stretch Film, made from 30% Post-Consumer Recycled materials. They now use it to wrap all of their pallets being sent to partner locations.
The switch has not only seen Thread Together cut their plastic waste by 450kg annually but reduced the amount of virgin plastic being sent to landfill. They've also seen a 50% saving on packaging costs while maintaining their load containment and pallet presentation.
"We've put a lot of work into helping the fashion industry become more sustainable. Through working with Signet, we've been able to expand that sustainable goal throughout our business and significantly reduce our waste to landfill."
If you wanting to make a sustainable switch in your load containment solution, call 13 7446, email sales@signet.net.au, Live Chat with us at www.signet.net.au, or submit an enquiry below.
Signet is proud to support Thread Together and over 60,000 other Aussie ventures.