26 May, 2021
2.5 Minute Read
Aussie merchandising business Thirsty Merchants revert to buying local with Signet's Custom Branded Tape solution and improves the quality of their deliveries.
Thirsty Merchants was brewed by two mates with a passion for design and merchandise. From just an idea it has swiftly grown with the thriving craft beer industry into a small independent business.
Today, Thirsty Merchants supply promotional products, glassware, and merchandise to some of Australia's leading craft breweries, priding themselves on delivering a quality product within budget. Their mission is to support other local Aussie businesses by working with local suppliers.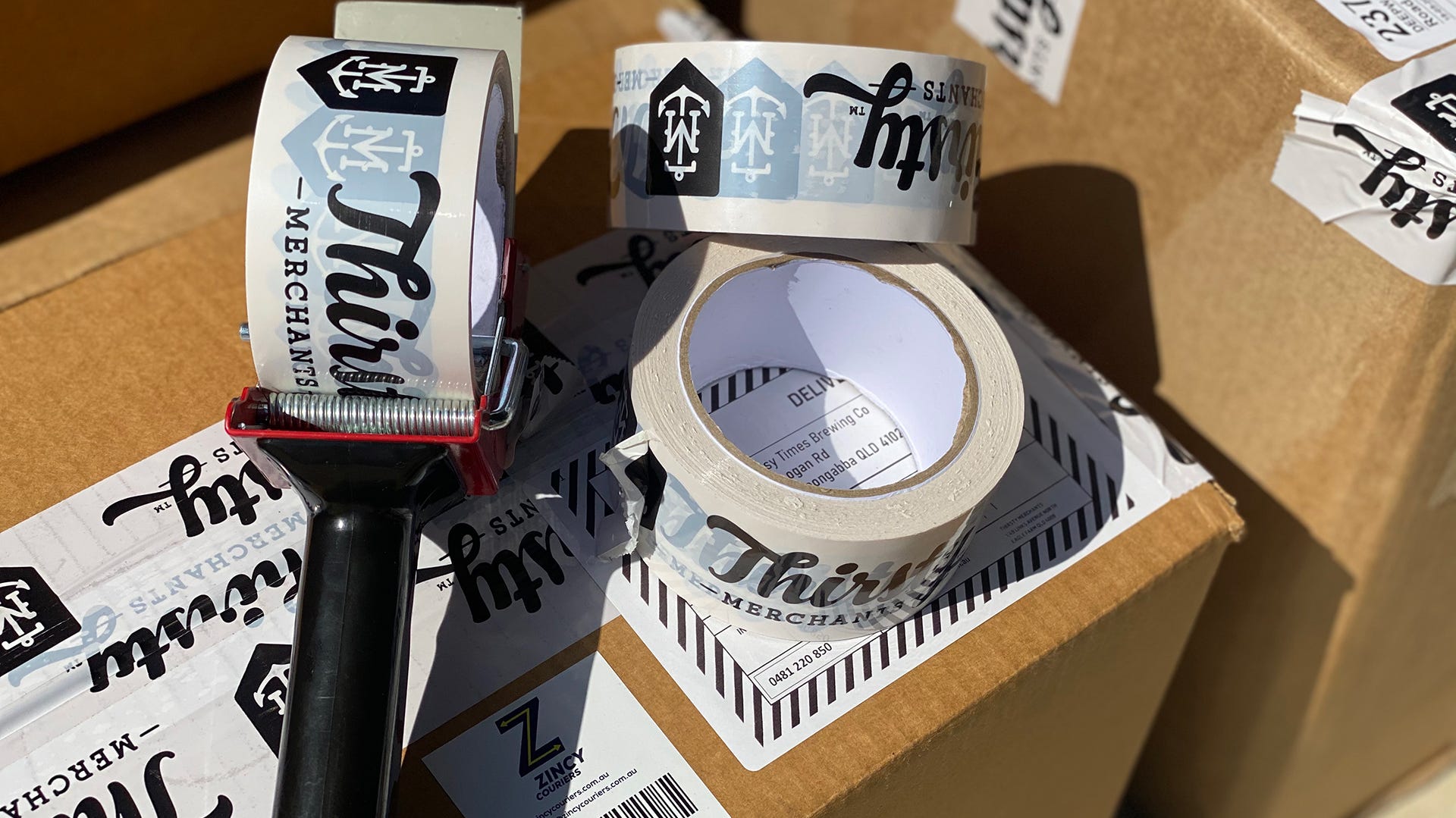 Thirsty Merchants have been using custom printed tape for brand identification since their launch in 2015. Not only does it brand their deliveries, keeping them front of mind at customer sites, it's also a cost-effective alternative to custom cartons and doesn't require a considerable amount of storage space.
"The Custom Tape is very useful, not only for the obvious functionality but for brand exposure – announcing the arrival of another Thirsty Merchants parcel or pallet." – Emery Greer, Thirsty Merchants Co-founder and Creative Director.
Previously, Thirsty Merchants had sourced their custom tape from an overseas supplier. They perceived this to be the most cost-effective option at the time, which is a priority for a start-up business. However, driven by the push in the craft beer industry to source local and their own passion to support Aussie businesses, Thirsty Merchants were looking to find a local alternative.
"Over recent years it has become more and more important for craft breweries to 'keep things local'. Being a primary market for our business we want to ensure we also align with those values the best we can."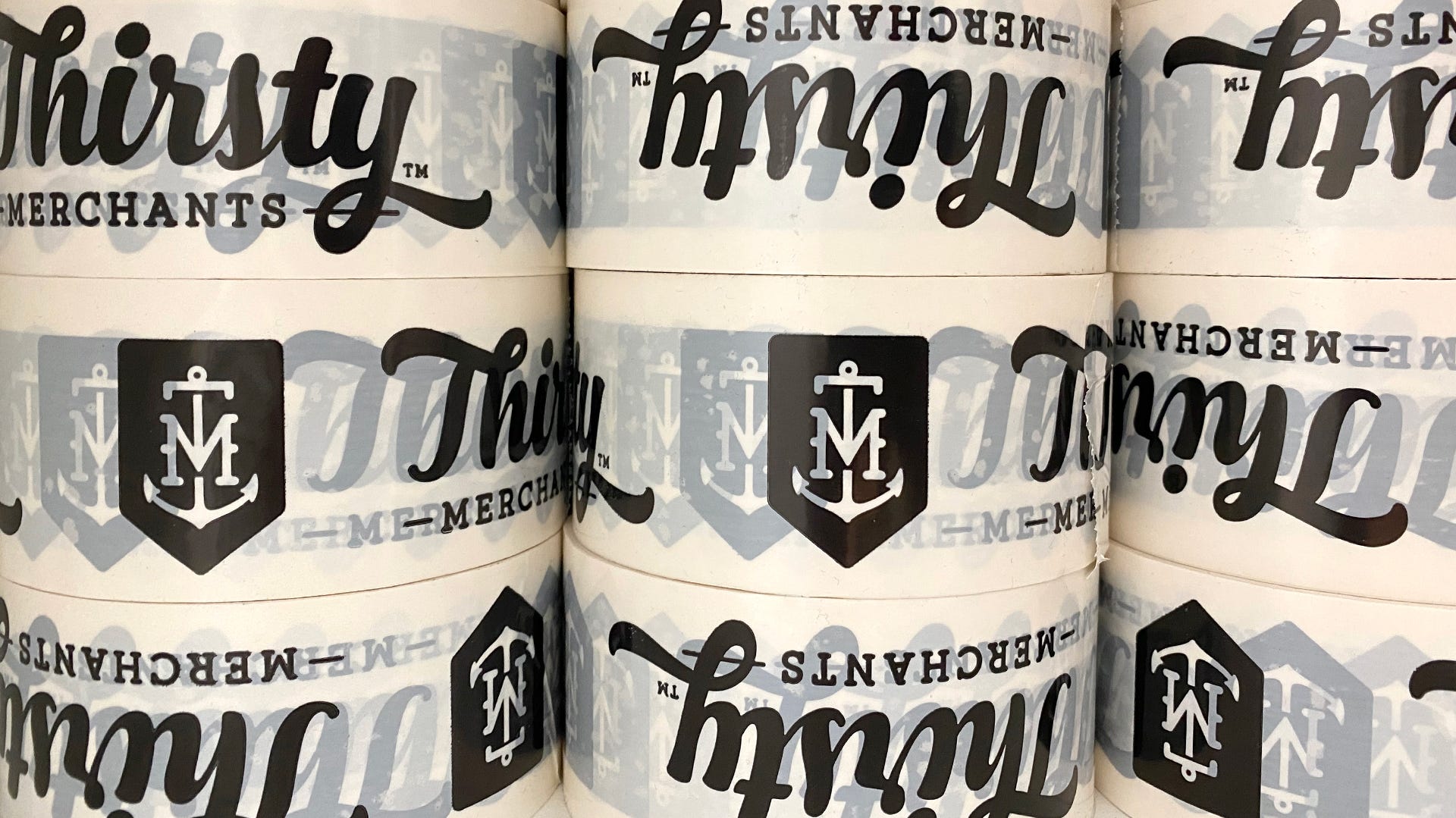 "Signet offered a competitive price and quality product and being so local significantly reduced the lead and wait time on our Custom Tape. It also feels good knowing we're supporting another Aussie-owned business."
Not only was Signet's price comparable to the overseas supplier, Thirsty Merchants found Signet's Custom Tape to be higher quality, providing better adhesion and a more vibrant print. This added a level of confidence that their deliveries will arrive in the same condition they were shipped in.
By shopping local — with Signet's Brisbane office and team only a short distance away from their own site — Thirsty Merchant's knew support was only a phone call away if they needed it. Additionally, with COVID-19 affecting supply into Australia, switching to a local supplier gave them reliability and the assurance to know their supply wouldn't be impacted.
"Working with Signet has been very easy. We appreciate that they share the same values as we do — Aussie's supporting Aussie's — and we have built a great relationship with them as our packaging supplier."
Signet is proud to support Thirsty Merchants and over 60,000 other Aussie ventures.