04 September, 2019
1.5 Minute Read
McNab shows gratitude for late safety legend and friend by creating custom signs to keep others safe on site.
Twenty-one years ago, in country Toowoomba, design and construction company McNab was created on the belief that building can be an exciting experience for builder and client. Now working on projects ranging from $5 – $80 million, McNab's focus on safety and mateship is still at the heart of its company values.
When construction began on The Lady Small Haven Development at Benowa, McNab needed a way to keep site workers engaged and aware of exclusion zones, show paths of travel and overhead and underground services, remind staff of their WHS obligations, and ensure the safety of neighbouring residents and passers-by.
McNab HSE Advisor, Stephen Fenton, and his wife created a mock-up design for some custom safety signs. McNab partnered with Signet to turn this idea into the real thing: corflute workmen with a "Paddy" name badge.
"The name "Paddy" came about in recognition of a McNab Regional Safety Manager, Padraig "Paddy" Gaffney. Starting with McNab in July 2009 in the role of Workplace Health and Safety Officer, overtime he worked his way into HSEQ Coordinator and Regional HSE Management roles. Paddy passed away in May 2014, but his legacy lives on," —Stephen Fenton, McNab HSE Advisor.
For McNab, the workmen are about raising awareness for mental health, as well as Paddy's passion for safety and legacy within the business. The signs will now be forever a part of the day-to-day operation of McNab construction sites.
"Signet helped us bring our idea to life and create a custom signage solution for our worksites. The idea to mass produce the signs would not have come to fruition without the professional service and belief in the idea."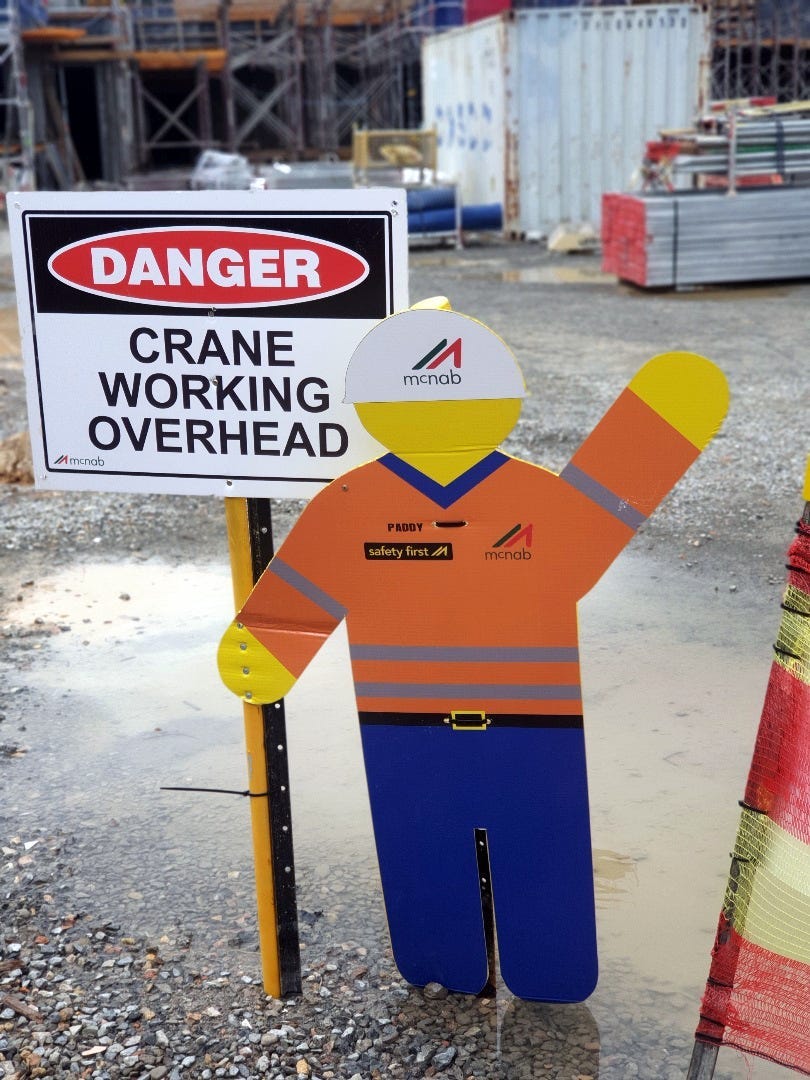 Signet is proud to support McNab and over 60,000 other Aussie ventures.