27 October, 2020
1.5 Minute Read
By switching to Signet's Ice Gel Packs, Pat and Stick's Homemade Ice Cream prevent quality reduction by stabilising in-the-box temperatures and ensuring food safety.
Pat and Stick's Homemade Ice Cream Company is a venture started by two friends, both passionate about ice cream sandwiches and creating products uniquely their own.
"We went from a one-bedroom apartment with seven freezers making 150 sandwiches each week. Now 150 ice cream sandwiches takes us about ten minutes or less to make in our purpose-built factory." —Stick Seach, Co-Founder & Director of Pat and Stick's Homemade Ice Cream Co.
Today the duo has a fleet of over 500 freezers at point of sale throughout Australia, and manufacture ice cream products in bulk for the likes of Qantas Airlines.
Prior to partnering with Signet, Pat and Stick's were using dry ice in their cold chain to keep products frozen and at a stable temperature in transport. The dry ice would dissolve after 12 hours which was causing uncertainty and quality concerns for the owners.
Pat and Stick's needed to investigate how they could keep their ice cream frozen for longer in a volatile environment, and maintain their high-quality standards.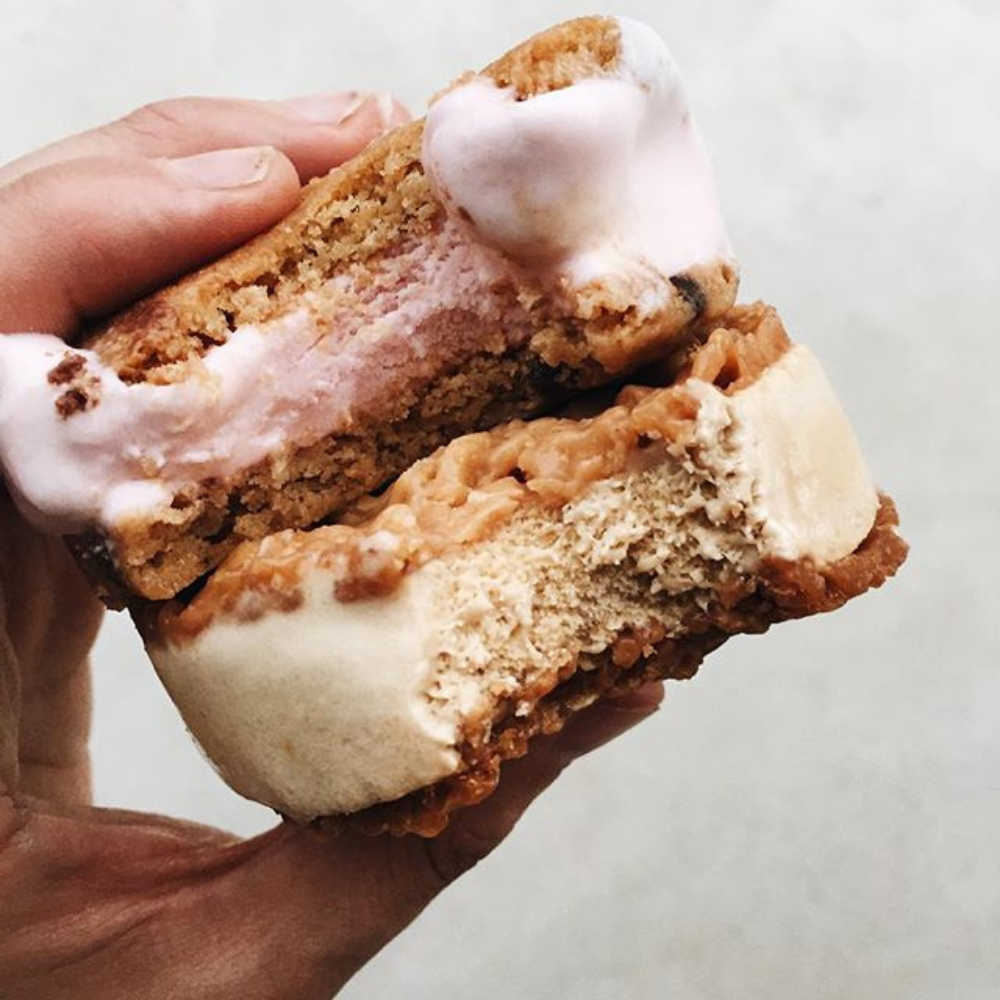 "Food safety is extremely important to us, so we need to protect against the unexpected throughout the supply-chain."
Pat and Stick's looked to Signet to provide a cold transport solution, and shortly after they introduced Signet's Ice Gel Packs into their shipping process. The Gel Packs have proven to be a durable temperature control solution and has doubled their transit cool time over the dry ice.
"Most of the time the freight truck isn't very cold by the end of the day, and where the dry ice would have completely dissolved, Signet's ice gel packs remain frozen. They provide thermal protection in our shipping procedures."
Through proactive thinking and switching packaging procedures, Pat and Stick's Ice Cream Company has worked with Signet to create a more resilient cold supply chain for their business. Meaning their premium products are delivered to their customers in the same perfect condition they left them in.
Signet is proud to support Pat and Stick's Homemade Ice Cream and over 60,000 other Aussie ventures.