25 July, 2022
2 Minute Read
Signet's Ultimate Hand Stretch Film helped Running with Thieves save over $2,197 on packaging costs and divert 165kg of plastic from landfill in the last 10 months.
Running with Thieves are not your typical craft brewery and distillery. It was first conceptualised as a lifestyle and apparel brand by childhood mates Brooklyn Whelan, Scott Douglas, and Pablo Frenkel. As kids of the eighties and nineties and a friendship of over 20 years, it was always inevitable a disproportionate amount of beer drinking would lead to a brewery.
In less than three years, Running with Thieves has grown from brewing a core range of 9 beers, to distilling a range of premium spirits including gin, vodka, whisky and rum, alongside a bar and restaurant.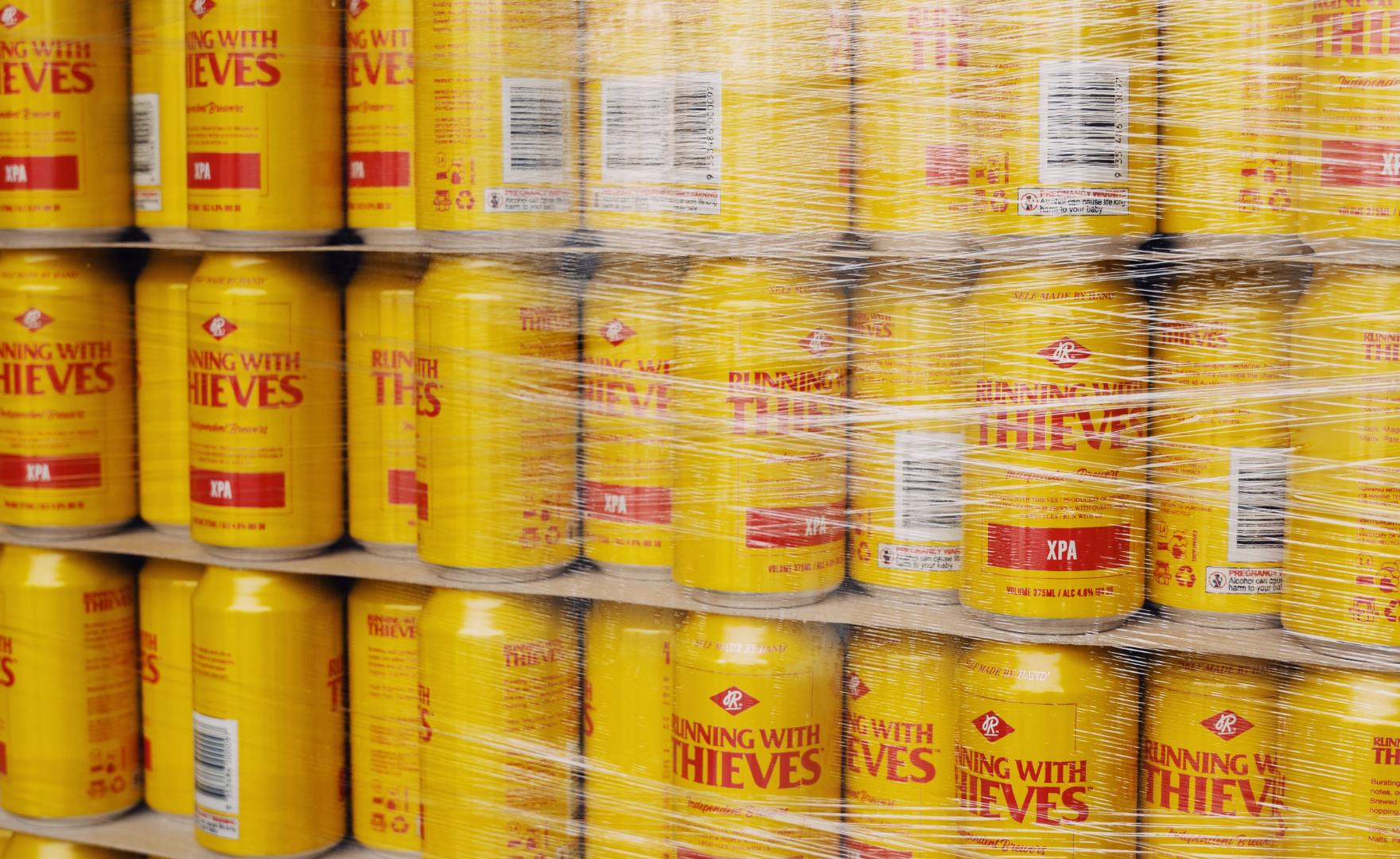 Whether they're shipping their products to stockists around the country or their online customers, ensuring their product and packaging arrives in the best condition possible is a top priority for Running with Thieves.
"The last thing we want is to have customers return products or not have faith in our brand because of how our packaging looks." – Paul Gasmier, Running with Thieves Head Brewer & Distiller.
Previously, Running with Thieves used a 23um Cast Stretch Film from an alternative supplier to hand wrap their pallets. Due to the stretching the film requires to properly secure the pallets it was becoming very strenuous for their warehouse team. It also didn't make their palletised deliveries look the best with the amount of plastic they were using.
"In just over 12 months, we went from wrapping 1 pallet a week to 18, which is huge for a small craft brewery like us, but tough for our team who were wrapping the pallets. We wanted to find an easier and safer way, but we didn't see an alternative."
That was until a Signet Representative paid them a visit, offering a trial of our Heavy 14um Ultimate Stretch Film. Running with Thieves now use it to wrap every pallet that leaves their warehouse.
Signet's Ultimate Film has been designed using state-of-the-art resin technology to provide the same performance and reliability of a higher gauge film with less plastic and at a lower cost.
Since introducing Signet's solution, Running with Thieves reduced their plastic waste by 39% and cut packaging costs by 66%.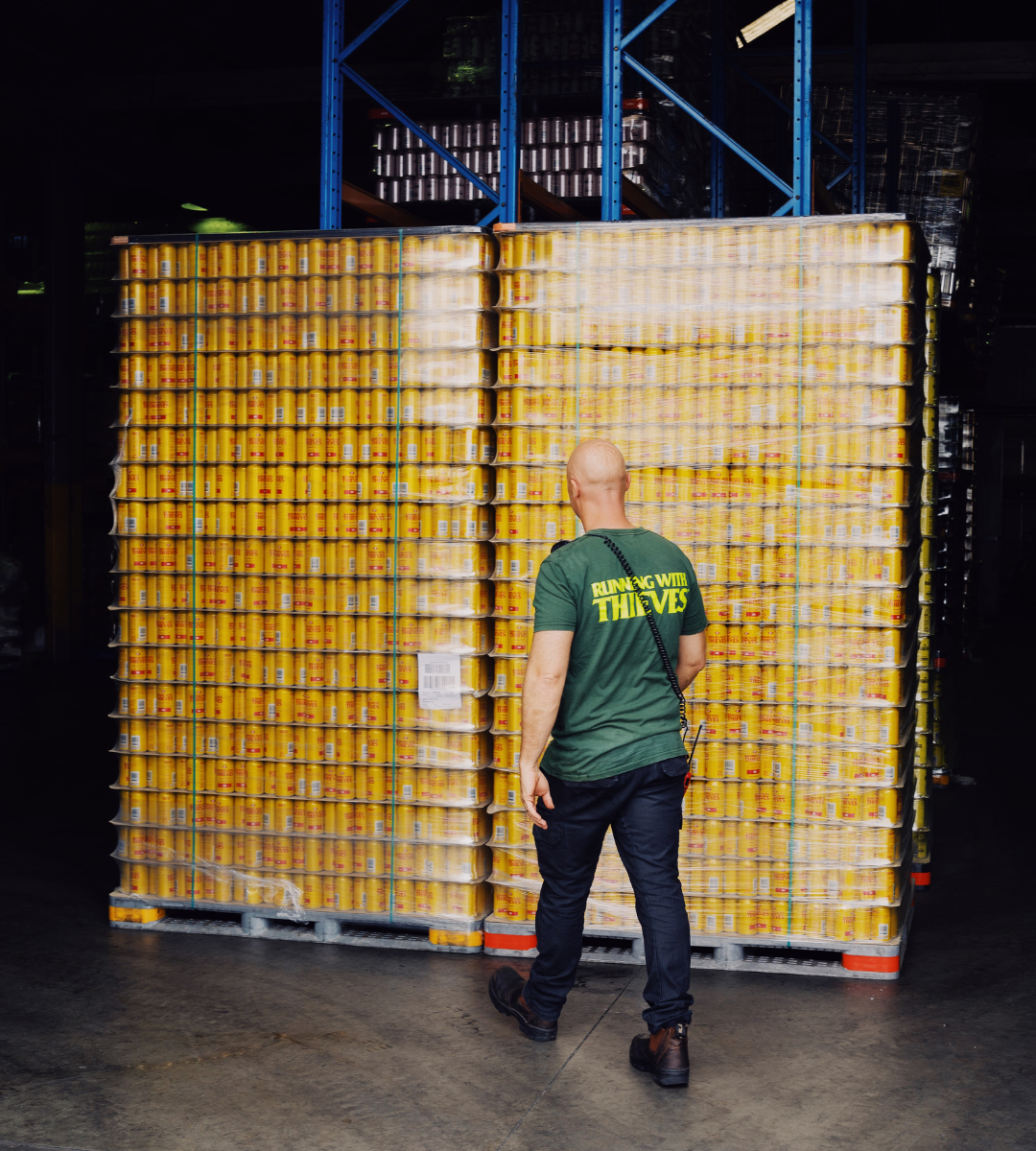 "Switching to Signet's Ultimate Film has already helped us stop over 165kg of Pallet Wrap from going into landfill and save $2,100 on packaging costs."
Signet Heavy Ultimate Film also weighs 88% less per roll than their previous solution making it easier to apply and reducing the chance of manual handling incidents.
"It feels good to know that we're not only able to wrap our pallets better, but we've created a safer workplace for our team."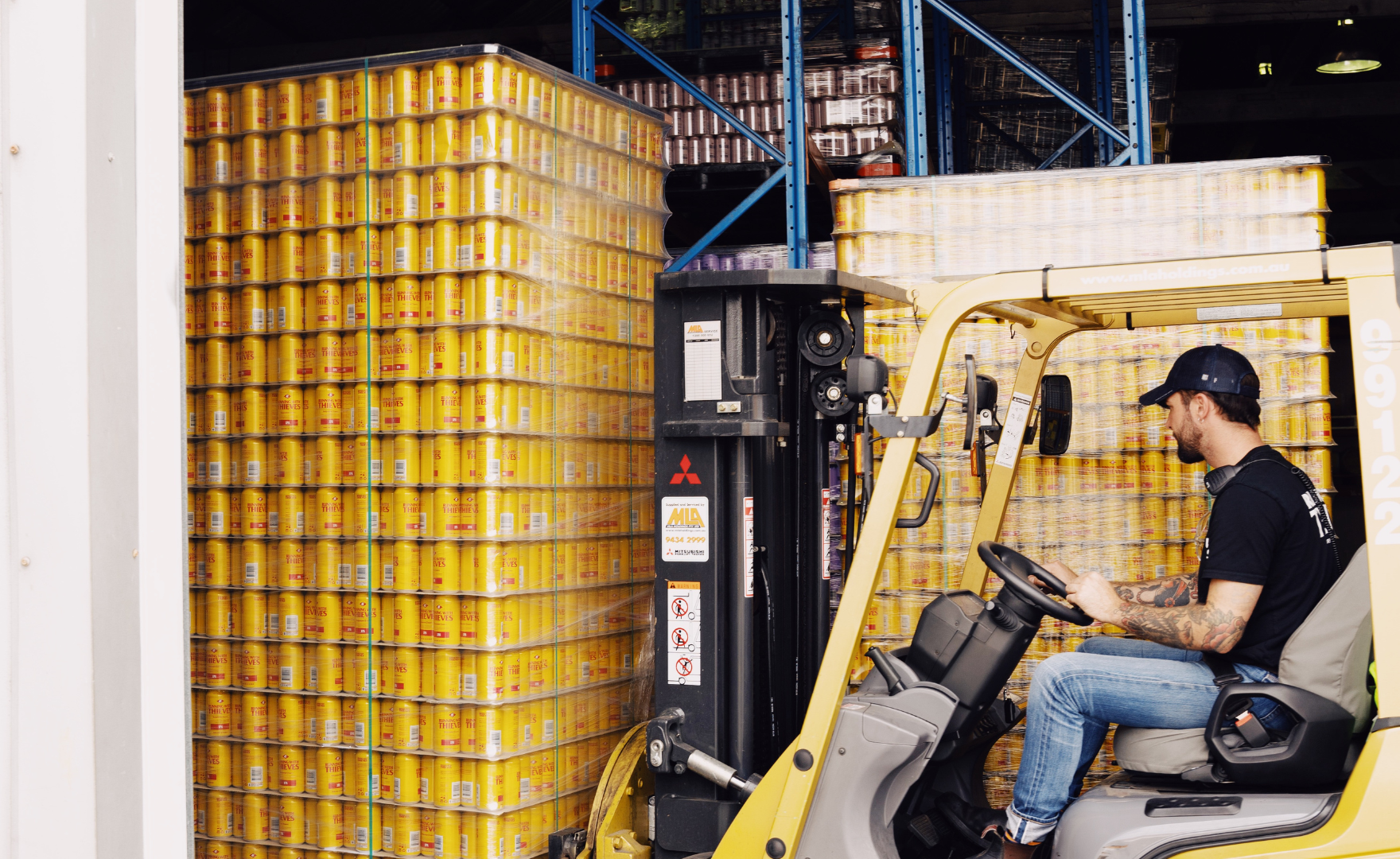 Signet is proud to support Running with Thieves, and over 60,000 Aussie ventures.