Morgan Mitchell
For Australian 800m athlete Morgan Mitchell, time is a markedly fitting concept that surrounds her. After making the switch to 800m, she became known as the girl who drops seconds. However, there is one second she is still chasing – the second between her and the Australian record. Follow her 1:58.77 second journey.
I've Got Dreams 49s Morgan Mitchell dreams to be one of Australia's best runners, and she is inspiring Aussies, old and young to pursue their own dreams.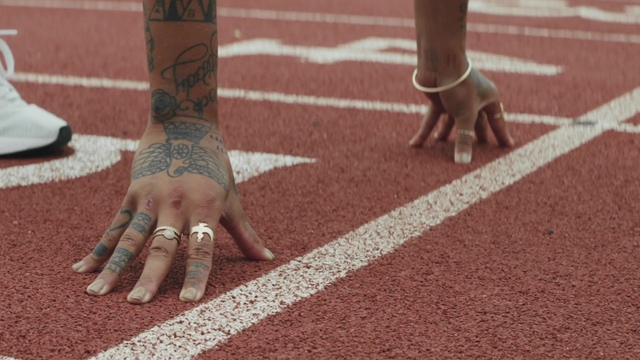 Forging Gold 60s Every piece of jewellery Morgan wears is as a reward for her on track achievements. Although, there is one elusive piece of gold that she is still chasing – a gold medal on the world stage.
Trailers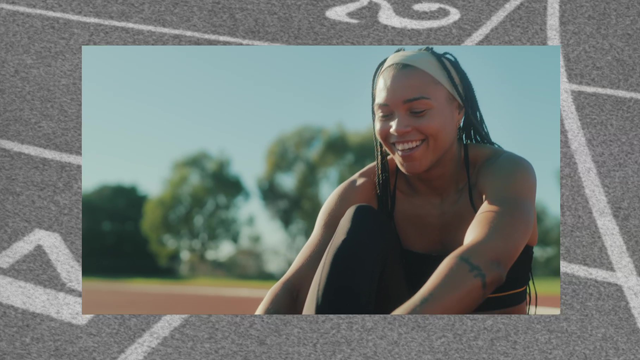 Morgan Mitchell Trailer One15s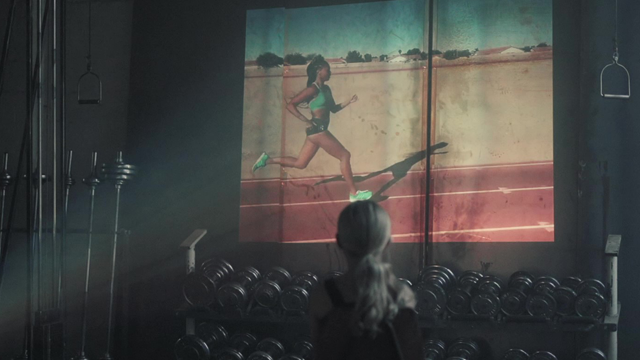 Morgan Mitchell Trailer Two15s
Meet Morgan
Signet is riding shotgun as Australian Olympian, Morgan Mitchell, heads up Melbourne's Eastlink freeway towards Box Hill. Eighties rock ballads alternate with nineties hip-hop classics through the speakers as Mitchell gets mentally prepared to run for a personal best in the first race of the new athletics season at the Adidas Ultraboost 2.0 event.
Mitchell goes about her life with a typically loveable down-to-earth Aussie attitude. She studies full-time at university, loves the beach and confesses to regularly indulging in take-away vegan burritos, all while juggling the pressure of being Australia's future 800m track star.
That pressure is warranted. Mitchell has an incredible athletic ability, and a fierce determination to make a name for herself on the world stage.
"When you know in your heart that you can do great things you don't stop until you get there," says Mitchell.
At the age of 21, Mitchell made her name as a 400m runner when she debuted at Rio. However, her career began much earlier, at the age of five, when she joined little athletics.
"Back then, everyone was doing it, and Mum just wanted to see us enjoying life and burning energy. I was a chubby kid and blamed that as the real reason mum got us involved (laughs), but I loved it nonetheless, confesses Mitchell.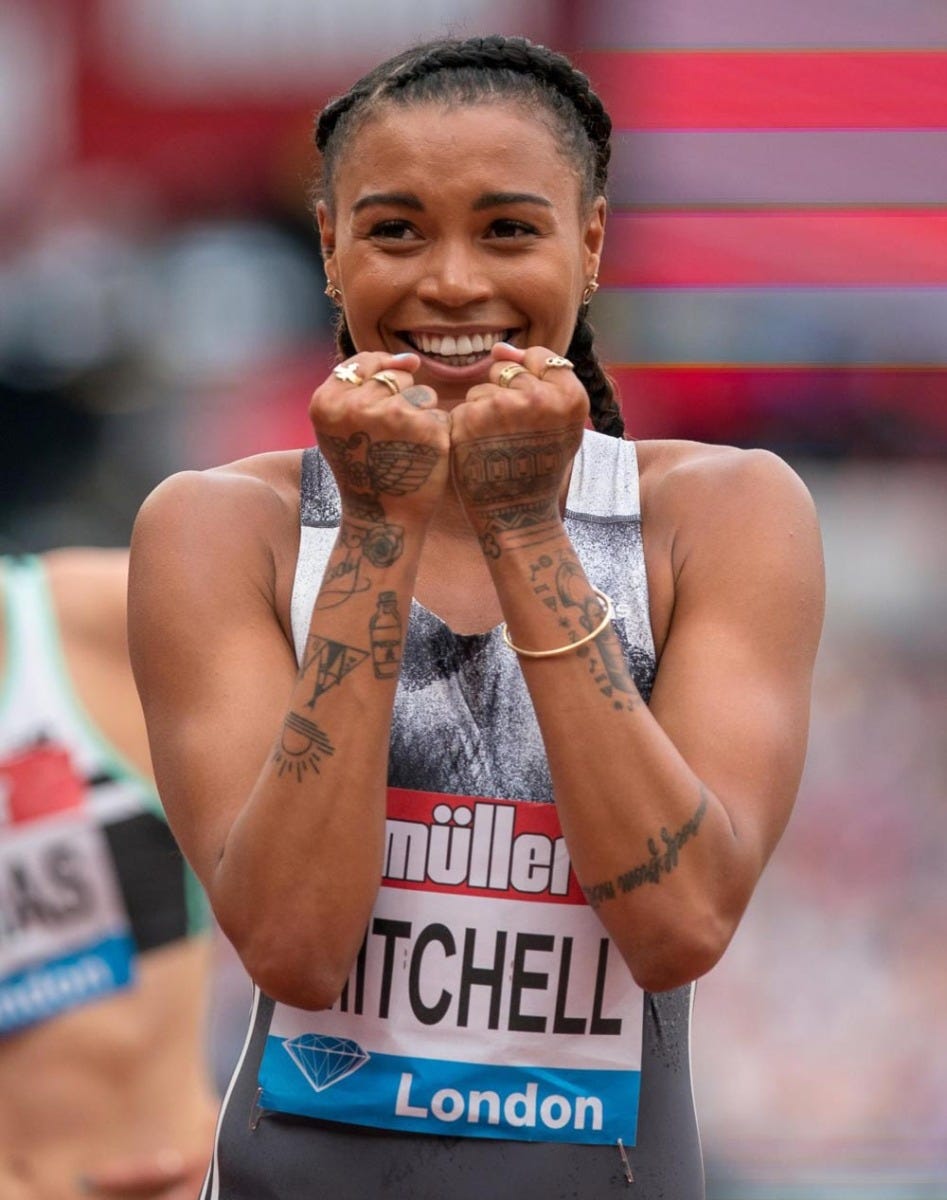 Running the 400m event has brought Mitchell euphoric moments, but also some of her darkest days. She recalled one of the toughest moments in her career with haunting honesty, missing qualifying for the final at Rio.
"I got too nervous and let my mental state get the better of me at the Rio Olympic Games. It was heartbreaking because I was on the right track. I worked so hard and dreamt of that moment for so long, for it just to be torn away so quickly was insane."
Dark days followed for Mitchell on and off the track, and she lost the passion and fire in her soul to run the 400m.
"I ran 55 seconds in the 400m at the start of this year (51.2 is Mitchell's PB). At that moment, I knew I was either going to quit running or change events, remembers Mitchell.
After starting from scratch in a completely new event, Mitchell is now sitting just one second away from the Australian record in her new event the 800m, and is facing her greatest battle to date, competing in the 800m on the world stage with only 12 months experience under her belt.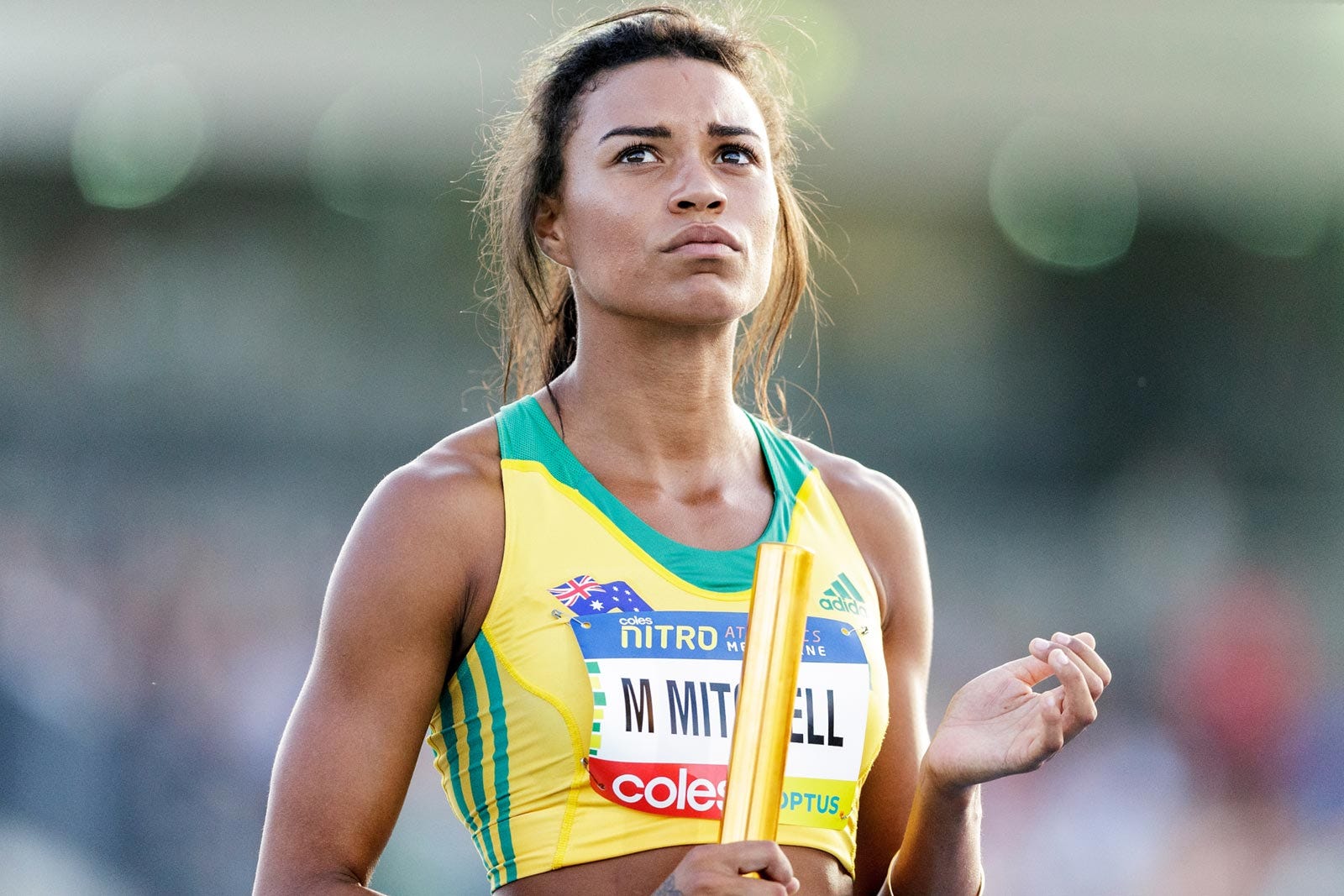 When speaking to Mitchell about her goals for the upcoming games, she mentioned she is just taking it day by day and following a simple mantra.
"Rio taught me to make things a little simpler and not to over-complicate it. It's just racing, so I like to have fun with it. I believe when you are happy, you can run fast."
Signet chats with Mitchell about her preparation for her upcoming competitions, her Olympic heroes, and her current life of fame as a Netflix star.
Signet is proud to support Morgan Mitchell and over 60,000 Aussie ventures all chasing their own Aussie dreams.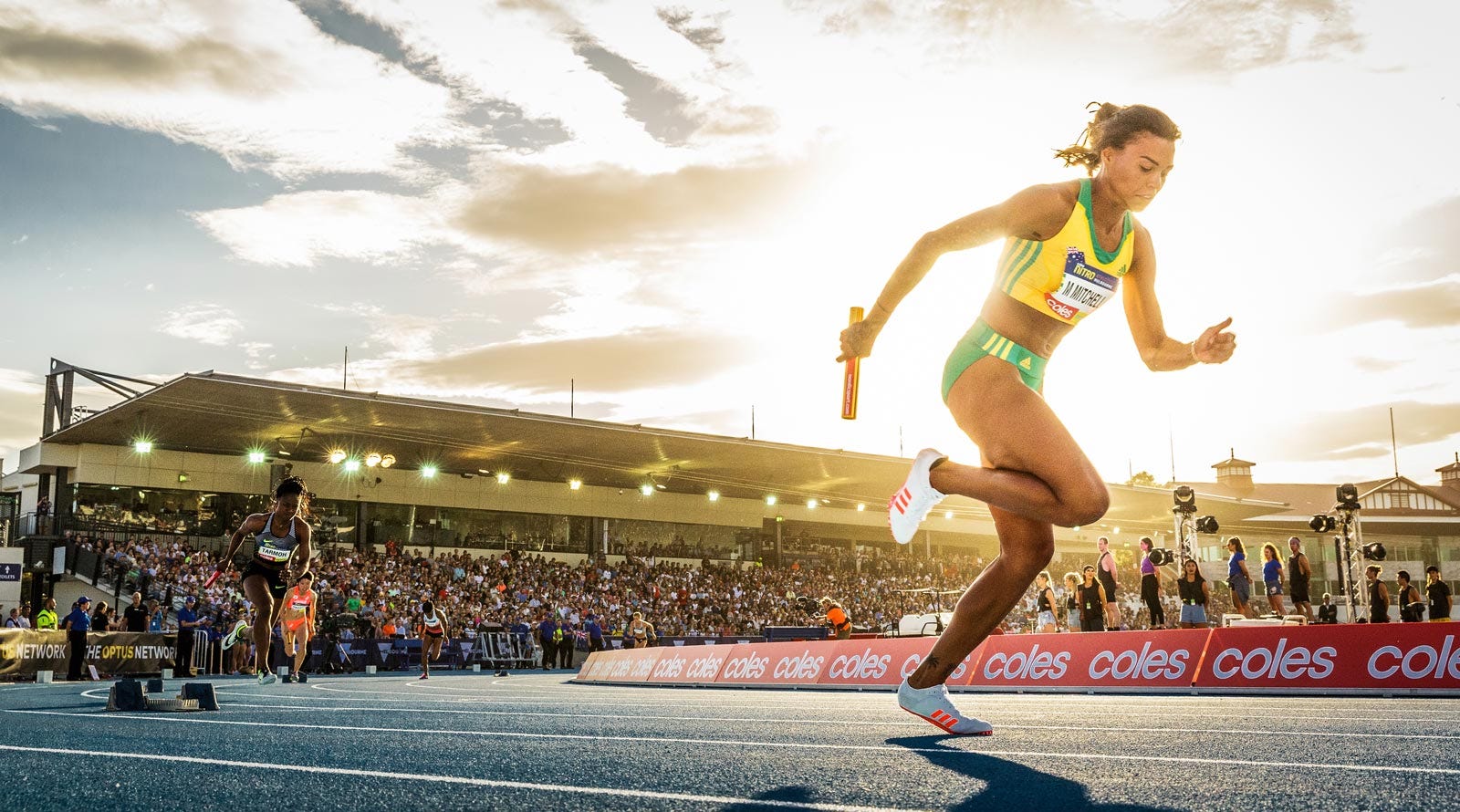 Signet: What have been some of the most memorable moments in your career so far on and off the track?
Morgan: There is no better feeling than being named on a World Championship team for the Commonwealth Games or the Olympic team because it's what you have dreamed of for so long, to represent your country.
Signet: How did you feel after you finished your race at the 2016 Rio Olympics
Morgan: To be honest, I was disappointed. At the end of the day, I probably needed that moving forward in my career. I needed that experience to know what not to do next time, but that's part of the sport, and you can't be on top all of the time.
Signet: What did you learn from that moment in Rio?
Morgan: The number one thing was to trust my ability. We've all qualified, so we are all of the same talent. If you can go to the Olympics then you are all on the same level, it just comes down to who wants it more.
Signet: Morgan, can you introduce us to a day in the life of an athlete preparing for the Olympic Games?
Morgan: It's pretty insane; I'm not even going to lie. I love starting my day early, I've always just thought there's so much life to be lived when you wake up early. So, I'll get up around 5am, and I'll take my dog for a walk. Then come back, make breakfast, go for my jog, which is usually between 8km to 12km depending on the week. Then I'll make my way into the city and do my gym session. After the gym, I'll come home and do my track session around 4pm. During the day, I'm trying to fit in study, massages, physio and meetings with companies. Around five or six, I'm just at the beach recovering, and then I'm packing my bags and getting ready to do it all over again the next day.
Signet: How do you expect to perform at the Olympic Games in Tokyo?
Morgan: I just want to make the finals, but if I'm running fast in the season, then that is the number one priority. The second is to keep consistent with my times and match it with the girls. I know that I want to be fast enough to run in the relay because I was in the final last time in Rio and it was just awesome. It's nice to cap it off with your friends and jump in a relay with your mates, on the biggest stage in the world in the Olympic finals. That doesn't come around too often. So, I definitely have my eye on that as well.
Signet: What do you expect to be some of the biggest challenges for you going into Tokyo?
Morgan: The biggest challenges for me are probably sticking to the actual plan that my coach gives me, and not thinking that I can do it all on my own. I'm technically only in my second year of the 800m as an event. I'm trying just to get as much experience as I can so that once I get to Tokyo, I am fully prepared.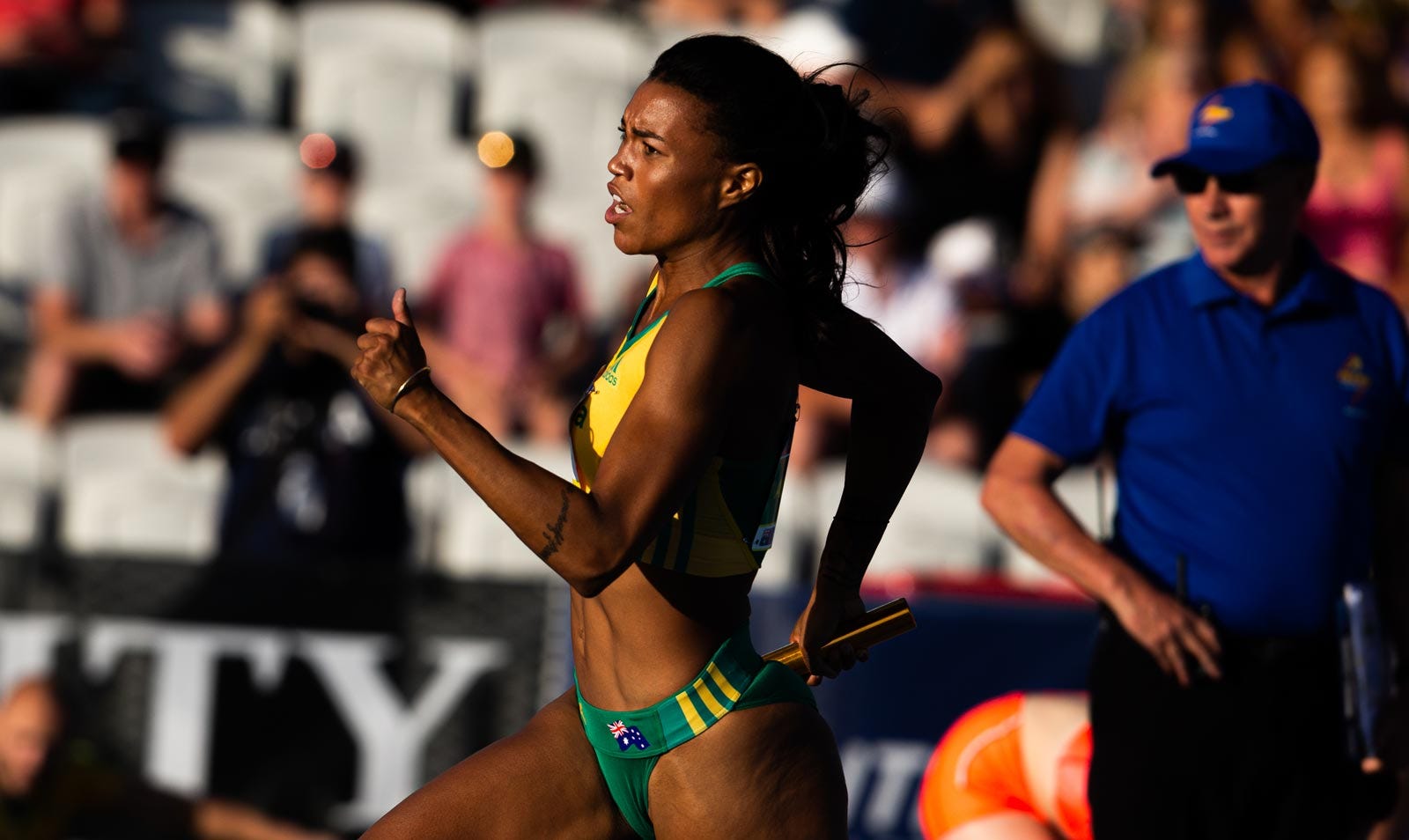 Signet: What's your current time, and how far away is that from the Australian record?
Morgan: My current personal best is 2:00.06. That is half a second from where I want to be in the early stages and just over one full second away from the Australian record. We want to get a few Olympic qualifies early just to get the ball rolling. If things go well, and there are no interruptions, I think we can get the record at nationals.
Signet: Is there an Olympian that you look up to?
Morgan: I loved gymnastics as a kid so I'd say Nadia Comaneci. She scored the first perfect ten ever in gymnastics at an Olympic event in 1976. I wasn't even born, but once I found out who she was, I was like, you are absolutely amazing! Growing up, I looked up to people like Cathy Freeman. What she stands for and what she represents is just amazing, and the fact that she is the 6th fastest woman in history just blows my mind.
Signet: You're currently in family living rooms all around the world as part of the Netflix documentary "Game Changers". What was it like being a part of the film?
Morgan: We shot it in L.A in September in late 2016, and it took a long time for the movie to come out because all of these really good vegan athletes were coming out like Novak Djokovic, the Williams sisters and Arnold Schwarzenegger. The producers kept it low key, to the point where I started thinking this is definitely a miss because it was mid-2018 and nothing had really happened. Then I guess in 2019, it came out on iTunes and then Netflix and every streaming service possible. It is kind of crazy how it blew up!
Signet: How has the vegan lifestyle changed your training and performance?
Morgan: The number one thing for me is recovery. I can recover quicker than I ever have in my life. As soon as I went vegan, I dropped my personal best time by a second in the 400m in 2016.
Signet: Training aside, what did you enjoy doing off the track this year?
Morgan: It was the first time in eight years that I was home for winter. So, for me, it was being able to spend time and connect with my family. I'm super focused on what I have to do every day because I've got so much going on. So, finally, quarantine took a huge load off my shoulders, which I think I needed.
Signet: Signet is backing both you and the Australian Boomers going into the Tokyo Olympics. What do you think the Boomers' chances are at the games?
Morgan: To be honest, I think they're a gold medal chance when you think about the team they can put together. With Exum, Simmons, Ingles, Dellavedova, Baynes and Mills, those six alone are absolute powerhouses. When you add in the other Aussies playing in the NBA,I just don't see why they couldn't cause an upset. Everyone loves that Aussie and USA rivalry, and I have high hopes for them. I think everyone does!
Signet: At Signet, we feel like we've got two pretty decent hopefuls next year. For you, who is the person to beat in Tokyo?
Morgan: The person for me to beat would definitely be Raevyn Rogers. She's actually a mate of mine from America who won the silver medal at world championships, and she's only getting stronger. There are so many young girls coming up as well. It's anyone's to take, so it is quite exciting!
Signet: Do you have visions of yourself on the podium?
Morgan: It's definitely a vision I see. I think it is definitely possible and it's the most excited I've been really!