Skye Nicolson
Skye Nicolson dreams of representing Australia on the world stage, and she's got tunnel vision for gold. Follow the Australian featherweight boxer as she prepares for her greatest fight to date – to rewrite 30 years of Australian boxing history and bring home gold at the end of the tunnel.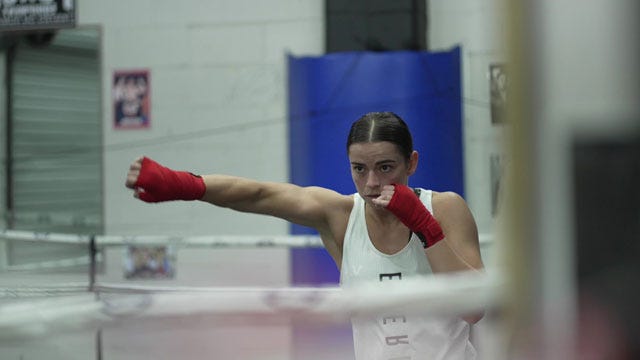 Tunnel vision for gold 48s Skye has tunnel vision for gold. It's a dark and closed-in tunnel, where there is nothing except hard work in front of her and the glow of gold at the end.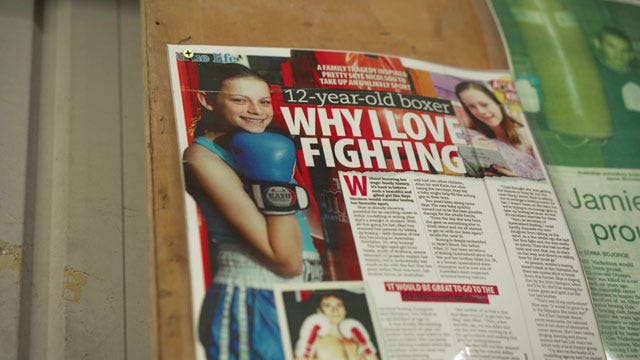 Punching her name into history 60s Skye Nicolson has been smashing perceptions since coming onto the boxing scene at the age of 12 and has made a name for herself as an underdog to watch.
Trailers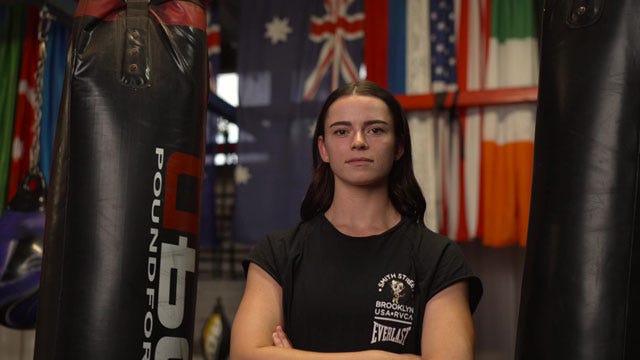 Tunnel vision for gold trailer 15s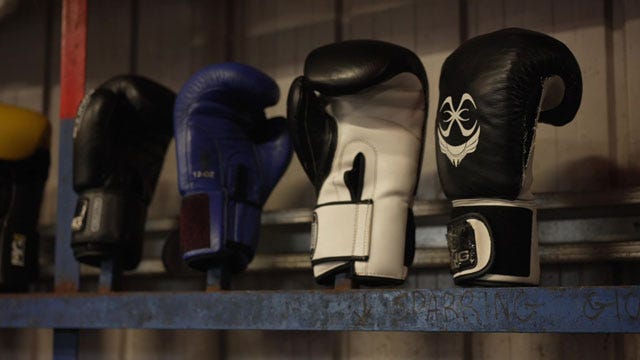 Punching her name into history trailer 15s
Meet Skye
On Friday November 20th, 2015, within the confines of a 60 square metre ring, Australian featherweight boxer Skye Nicolson was preparing for her greatest fight to date – a spot on the Rio Australian team.
After years of gruelling preparation, she stepped in the ring to face her bout against Glasgow's 2014 gold medalist, Shelley Watts. Her battle lasted 540 seconds, and she fought for every moment, but the fight was not called in her favour and just like that her dream was over.
"I truly believed I'd done everything I could to win that spot and try to qualify for the Olympics. It was a hard loss to take because I thought I won the fight, everyone else thought I won the fight and I had convinced myself that I was going to Rio before it happened."
"I did everything I could but fell short, and just like that my Olympic dream was over."
This moment fuelled Skye's fighting spirit and was a driving force for her to work hard and make a name for herself within women's boxing.
"I learnt early on if I want to be the best, I have to put that hard work in and I have to outwork everyone else."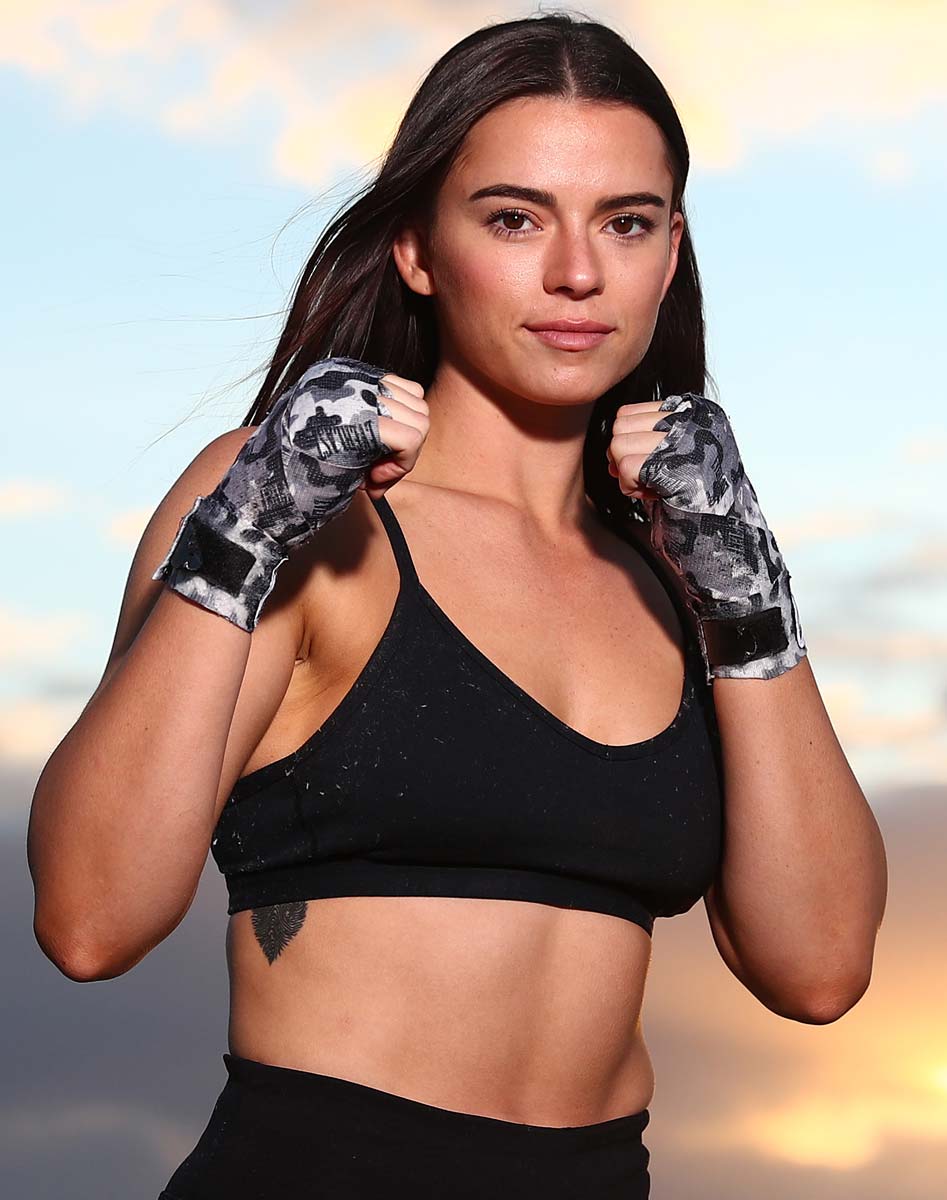 "It cannot be talent alone, and it can't be hard work alone – you have to have both. I am blessed to have the talent. So, I'm going to use that to my advantage and work hard."
One hundred and forty fights later, a Commonwealth Games gold medal, a World Championship bronze medal and a spot on the Australian boxing team under her belt and her fearless fighting spirit is stronger than ever.
"The Rio qualifying loss definitely made me a more resilient athlete and made me stronger. I realised how bad I want the Olympic dream and it helped push me as far as it has with the World Championships, Commonwealth Games and now Tokyo Olympics."
So, what is next for Skye Nicolson? She wants to rewrite Australian boxing history at the upcoming games.
"We have not had a boxing medal in over 30 years, and we've never had a gold medal. As Australians we're going in as underdogs, and we aren't really expected to do well at the Olympics. So, that's what I want to change, and I've got tunnel vision for gold."
From the Australian Boomers vying to rewrite Australian basketball, to 800m athlete Morgan Mitchell striving to beat the Australian record and our 60,000 customers who are all chasing their own version of the Aussie dream, Signet is proud to support Aussie dreams since 1968.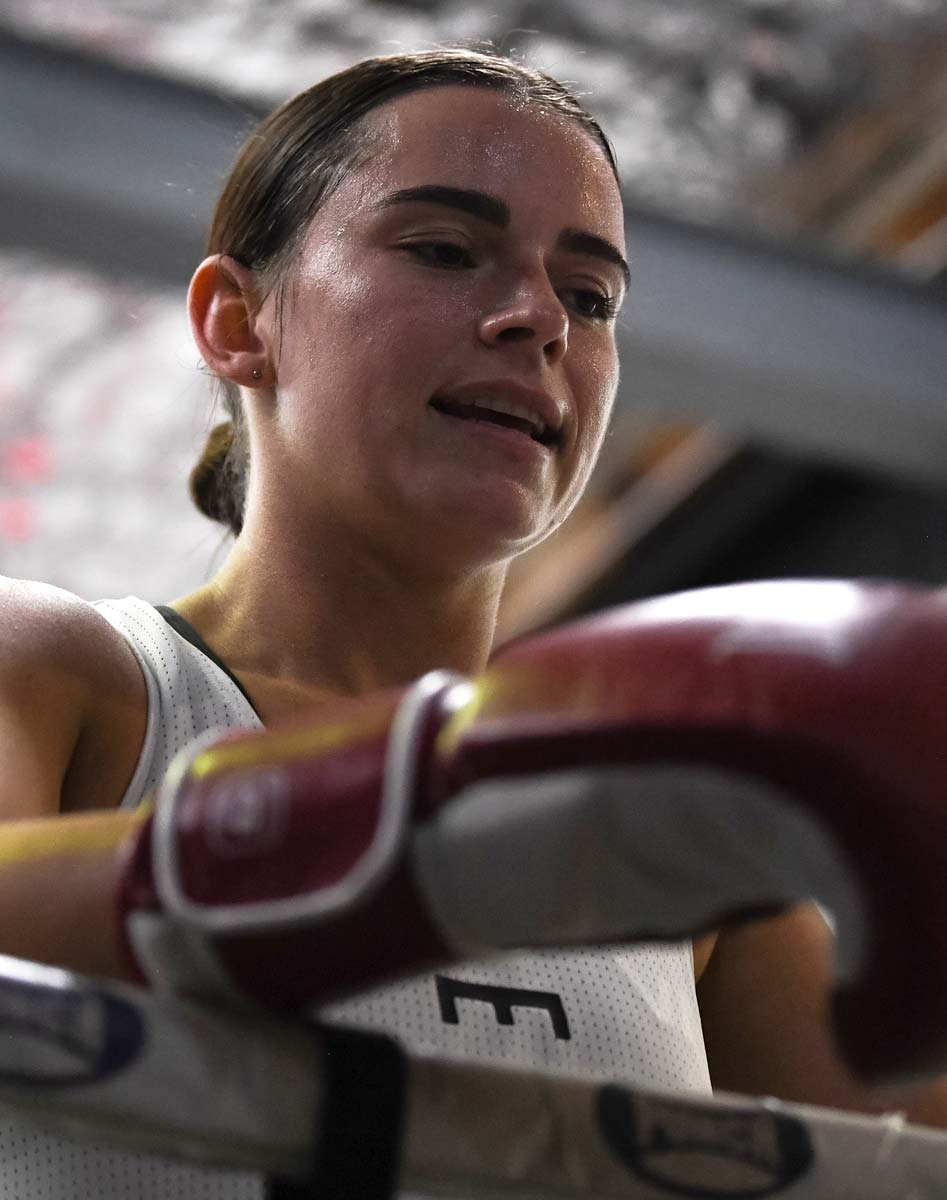 We sat down with Skye in the lead-up to the games and spoke about a day in the life of an Australian boxer.
Signet: Can you tell us what has been driving you since you began boxing at twelve? What is the dream and how does that feel to you today?
Skye: When I began boxing, women's boxing wasn't in the Olympics and wasn't in the Commonwealth Games. I didn't have that goal to kind of set myself then. I was just doing it because I loved it and it was fun. So, as women's boxing developed, while I was developing through the stages since the grassroots, I developed with the sport. So did the Olympic dream. London 2012 was the first Olympics where women were added into the divisions. I'd been boxing for four years at that point, and since that moment, it's been my mission, my absolute goal, to represent Australia at the Olympics.
Signet: Is there a fighter that you look up to?
Skye: My brother, Jamie, has been a big inspiration and driving force throughout my whole boxing career. I feel my brother had a lot of unfinished business, and his life was taken far too soon, and I feel like he paved the way for me to continue his legacy as well. I also really love Katie Taylor. In my opinion, she is the best female boxer in the world and someone I've looked up to and followed since I was 13. She's very humble. She's an Olympic gold medalist, multiple world champion, and the most down-to-earth person I've met for someone who has achieved so much. I love how she's never changed even with all of her fame and success, and she is a killer in the ring, an absolute beast!
Signet: Can you run us through what a day looks like for you prepping for the Olympic games?
Skye: So, for the past ten weeks in camp, we've been training three times a day, four times a week and on Wednesday and Saturdays twice a day then we have Sunday off. On a typical day, we have our morning session, a conditioning session and conditioning ranges depending on how far we are out from the competition. Our mid-morning session is strength and conditioning, so that varies a lot as well. We do solid weight sessions and circuits as well. Sometimes it's an upper body strength session or lower body strength session. Every afternoon, except for Wednesdays, is our boxing specific sessions. These consist of all different things from partner workouts to bag, shadow, skipping and drills. Those sessions are usually specific, depending on how far out we are from the competition. Saturdays, we do a conditioning session in the morning, and then we're done for the rest of the weekend to rest and recover to do it all again Monday.
Signet: How do you mentally prepare for a boxing match? How important is a strong mind when it comes to boxing?
Skye: I think the mental aspect of preparing for a fight is even bigger than the physical. For me, it is knowing that I've done everything I can to bring my absolute best physically and trusting my training. It is trusting what I have done and trusting the process. I do a lot of positive self-talk and a lot of visualisation and surround myself with good people, positive people, that want the best for me. That would be my key things for having good mental preparation.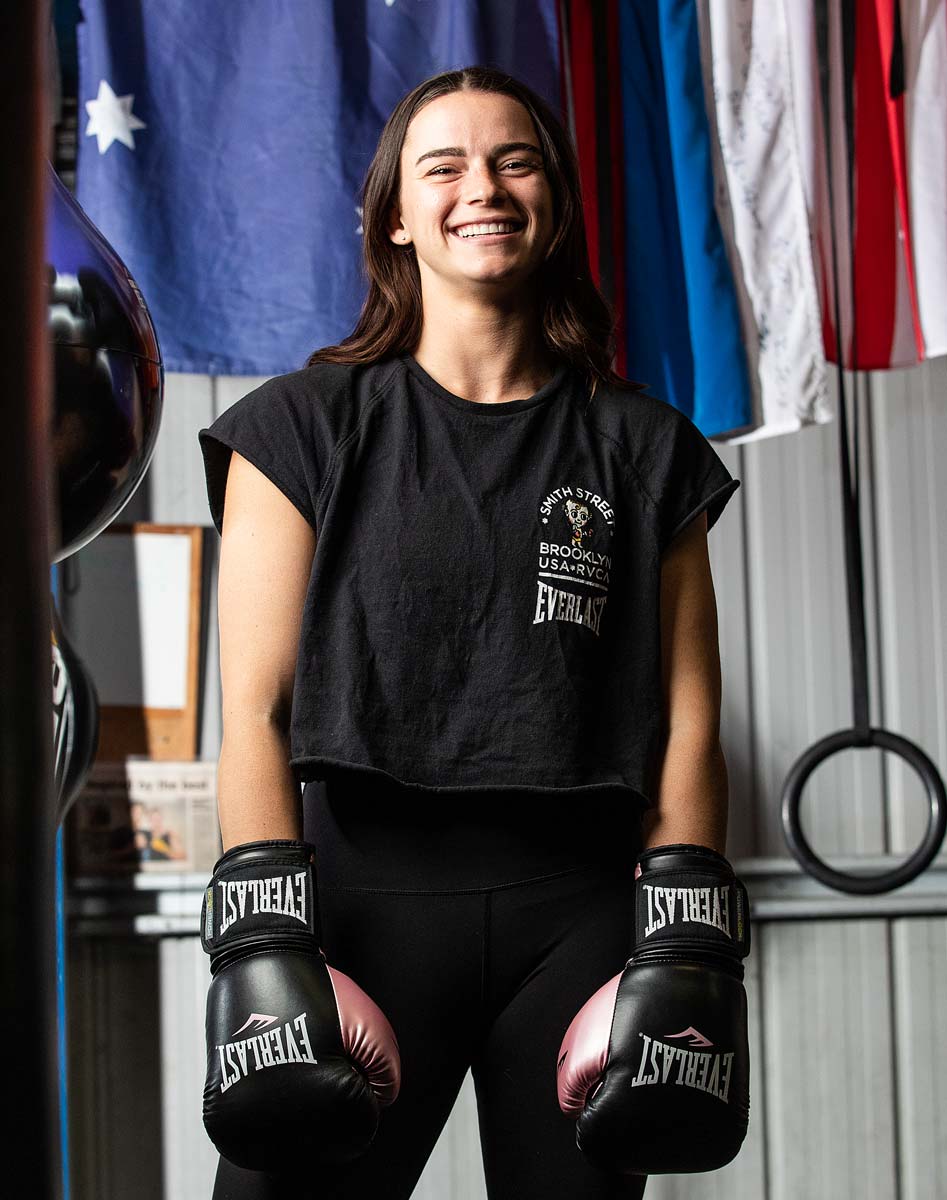 Signet: There is this hashtag you use a lot that is #tunnelvision. How do you visualise that? Is there a tunnel when you're boxing?
Skye: For me, when I go into a fight, I've usually studied the opponent and created a game plan of what I want to do and what tactics I want to do, and I try to focus on three or four dot points of what I want and need to do in that fight. That's pretty much all my focus is on, getting that job done within those 3 x 3 minute rounds.
Signet: Going into Tokyo, what do you expect to be some of your biggest challenges?
Skye: I guess I'm preparing myself for absolutely anything so that whatever happens in Tokyo, I'm going to be ready for it. There are twenty girls in my division, and that means nineteen potential opponents and nineteen opponents that I'll have a different game plan for and be ready for no matter what.
Signet: Where are you ranked among those twenty boxers?
Skye: Number four or five, so I'm up there. There are a lot of girls I haven't boxed against before. So, my biggest challenge might not necessarily be someone that I've boxed before. It might be someone new because there are a few girls in the division that I haven't seen before. I prefer fighting new opponents because it makes me a little bit more unexpected for them and a little bit harder for them to adjust to my awkward pervasive style.
Signet: For you, who's the person to beat in Tokyo?
Skye: Lin Yu Ting! She's the world number one from Chinese Taipei, and she has beaten me in my last two major international competitions. She has this presence in the ring that has forced me to give her too much respect in the past. She is very confident, and she uses that confidence to walk you down like nothing you do bothers her. She seems to steal your control very early on. I've done a lot of video analysis on my fights with her and her fights with other boxers and seen where she's struggled more and seen her weaknesses against certain tactics and styles. So, these are things that I've been implementing into my training and implementing into my game plan to make sure we get it when it counts most in my fight with Lin.
Signet: If you win Olympic gold; what does that look like in your head?
Skye: I've visualised it a lot, but I haven't really looked past the moment of actually winning it. When I visualise it, I see my arm getting raised at the end of the fight and the overwhelming feeling of happiness. Then I see myself stepping up onto the top of the podium and the medal being placed around my neck.
The pinnacle of everything I've been doing since I was 12 years old is this Olympic dream.