Australian Boomers
Five times now, the Australian Boomers have defied its lowly world ranking to finish fourth on the world stage. Is this a story of overachieving underdogs, or is this a story of missed opportunities? Either way, it is a story that is unfinished. Follow the journey of these Aussie legends as they strive to rewrite basketball history at the upcoming games.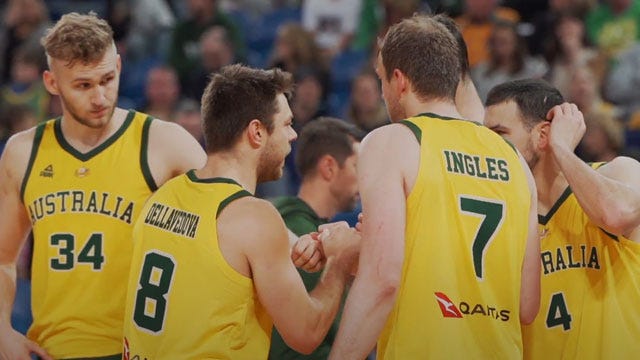 Rewriting Basketball History60s Five crippling losses on the world stage have been the catalyst for the Aussie Boomers to try and rewrite history, and they aren't leaving anything on the court.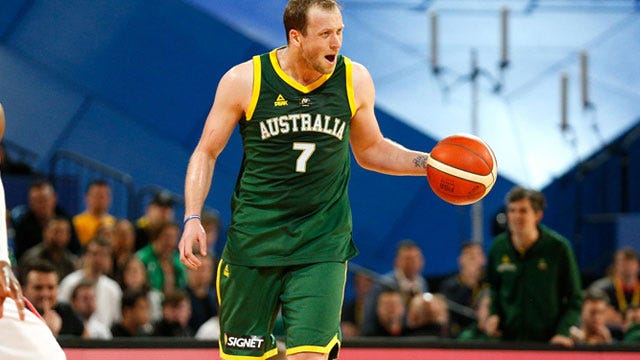 Not your average Joe52s His self-described math teacher appearance and elite trash-talking skills have earned Joe Ingles cult hero status worldwide.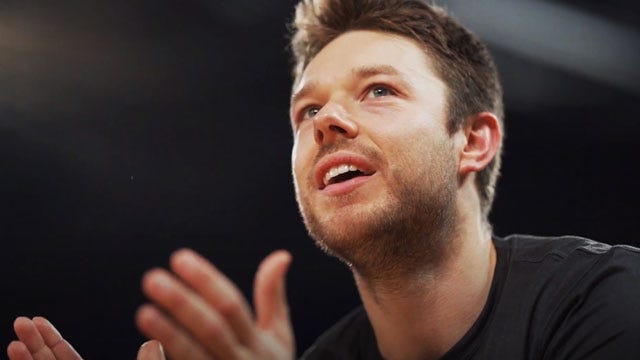 The kid from Maryborough60s From humble beginnings in Maryborough to basketball's world stage - Matthew Dellavedova is hungry for redemption with the Australian Boomers.
Trailers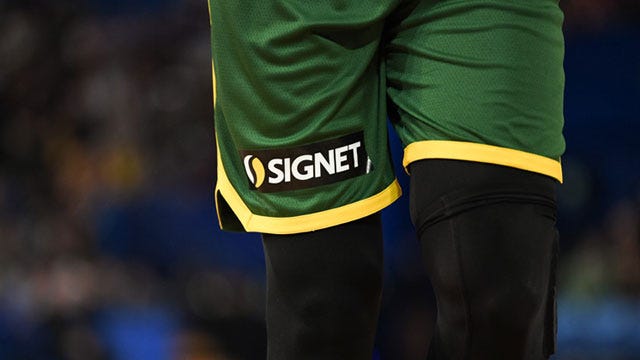 Rewriting Basketball History Trailer18s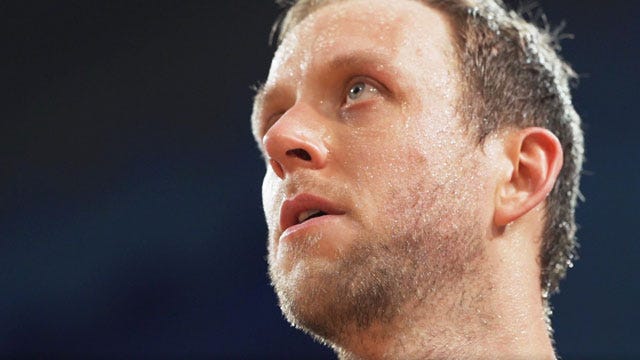 Not your average Joe Trailer16s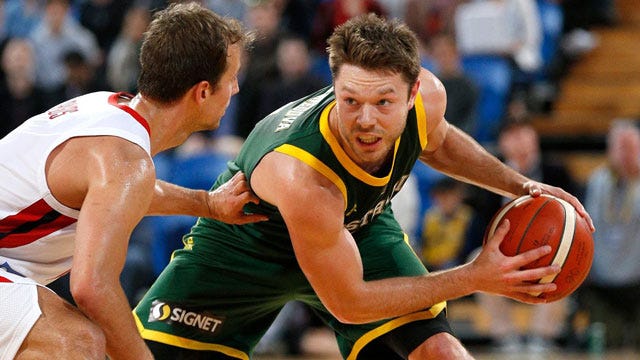 The kid from Maryborough Trailer18s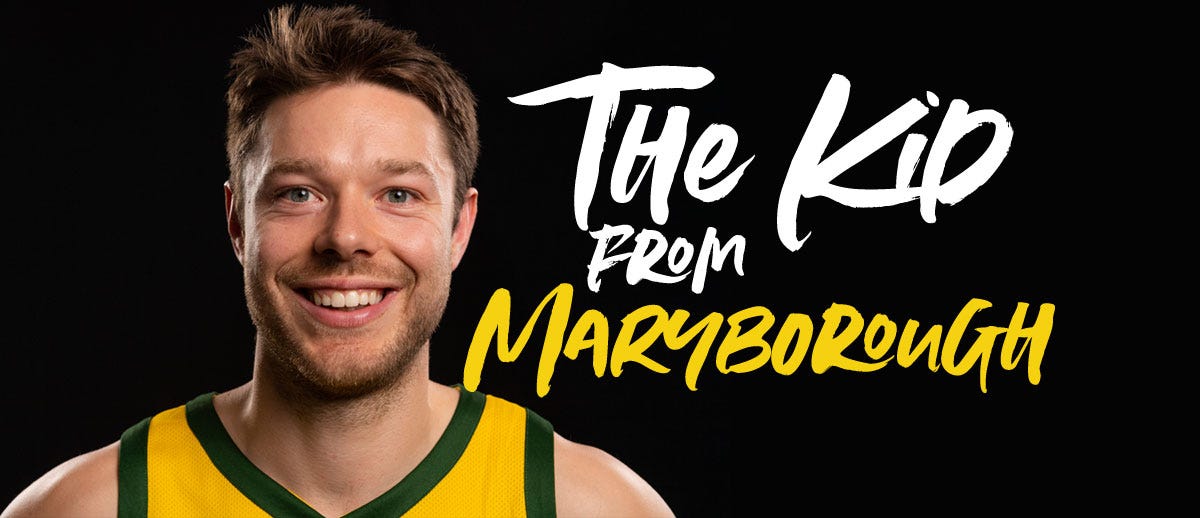 Meet Delly
Matthew Dellavedova grew up watching Chicago Bulls highlights on VHS and dreaming of pull on a green and gold uniform to represent Australia. Fast forward 20 years and Delly is now in his seventh NBA season and even shares a secret handshake with LeBron James.
While Delly's been on highlight reels shutting down some of the world's best in the NBA finals, his basketball career has been full of intense highs and extreme lows. Through it all, Delly says that keeping a level head is his key to success in the NBA.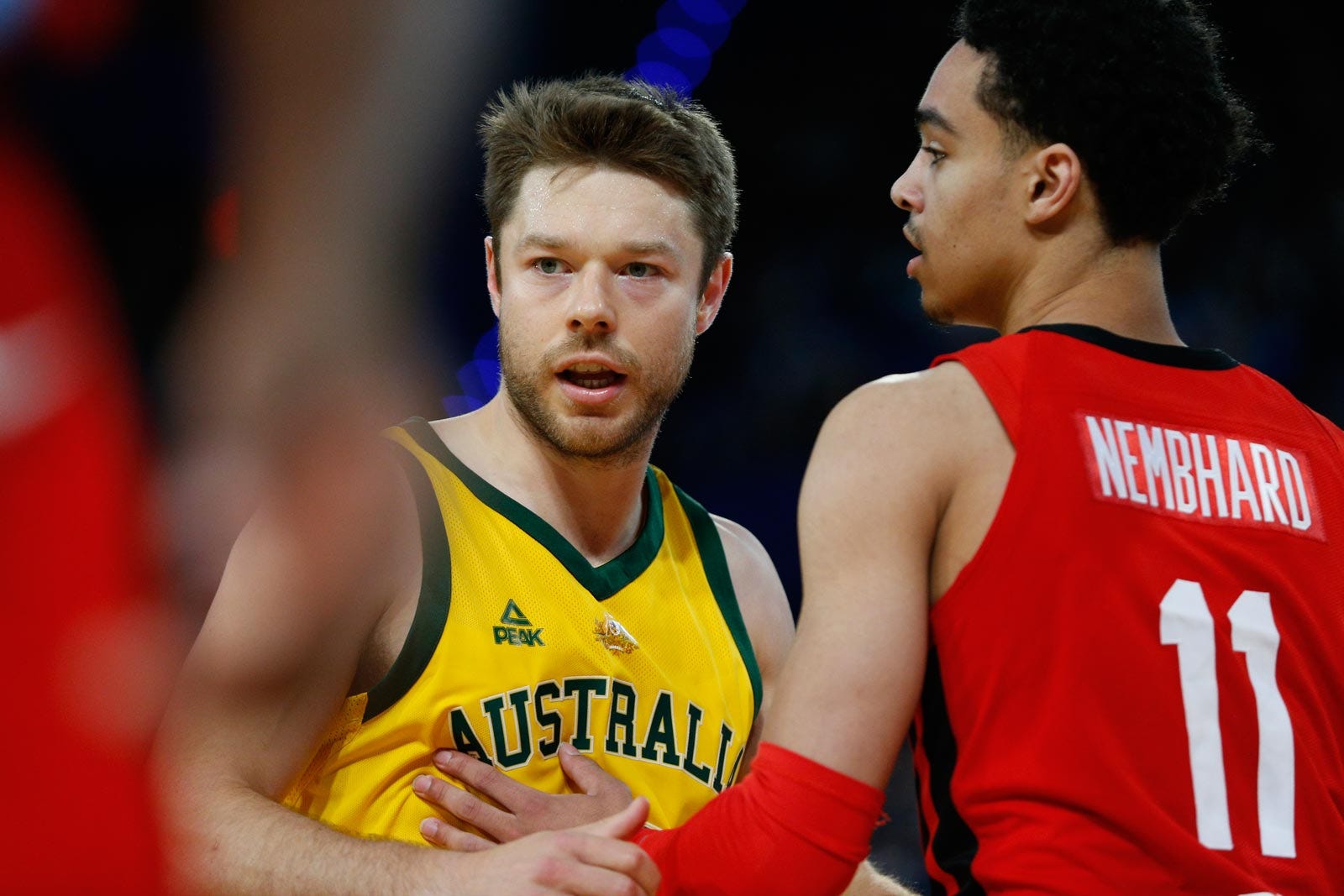 "Something that you have to learn early on is to try to stay level. If you're riding the ups and downs, it's going to be a roller coaster ride. So, you want to try to keep an even keel and not get too excited when things are going well, and not get too down if things aren't panning out how you want them to," says Delly.
At 6 foot 3 inches tall, small in the basketball world, Delly has faced many 'David & Goliath' moments on the court, taking on players significantly bigger, and in true Aussie underdog style, never backing down.
"I think as Australians you're taught to never back down, never take a step backwards. It's just the Australian way of doing things," explains Delly.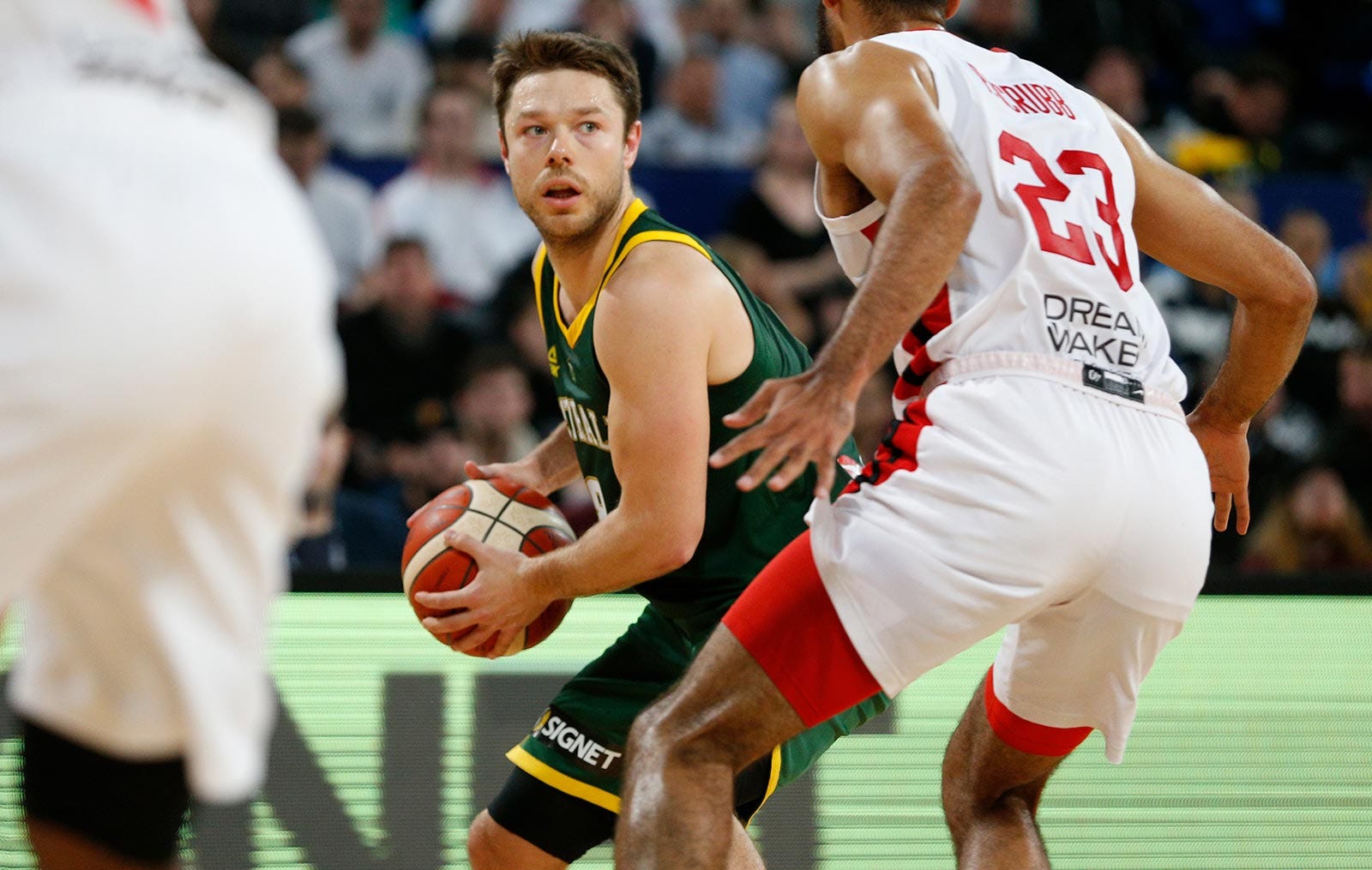 Delly's grit and resilience was demonstrated when he was tasked with guarding the NBA's Most Valuable Player, Steph Curry, during the 2015 NBA finals. Delly's hard-nosed defence successfully limited the performance of one of the best players in the world on the biggest stage in basketball.
While the highlight reels were on repeat, both in Australia and in the U.S, few knew that after Game 3, Delly immediately went to hospital to be treated for exhaustion.
"Moments like those prepared me to play a lot of minutes against some of the best guys. Those guys gave me the play-off intensity and conditioning that I needed."
Moments like these are the perfect example of why Delly's Aussie teammates love him.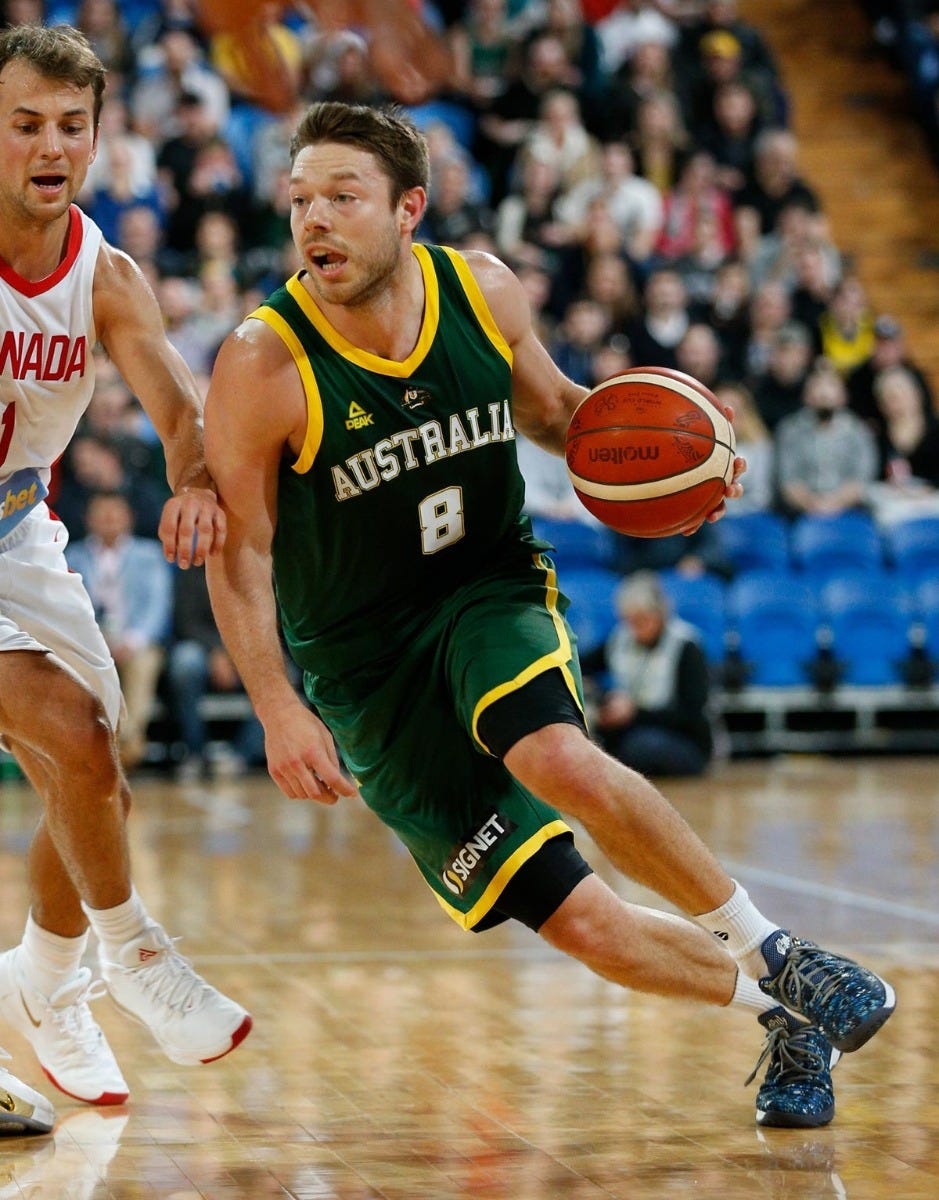 "Delly is a professional. I think that's where it all kind of starts and finishes really. He leaves it all out there on the court and plays every possession. He does whatever he has to do out there for his team, and I don't think he'll ever change," says Joe Ingles of his Australian teammate.
Over the past few years, Delly has been rubbing shoulders with the world's best players and solidifying his reputation as a defensive force in the NBA. But off the court, as his teammate Joe Ingles so poetically puts it...
"He's just a boring old country guy from Maryborough."
Signet loves backing the humble Aussie underdog, and Delly represents the same spirit as so many of our customers.
We spent some downtime with Delly and spoke about everything from his match highlights, to the meaning behind Delly's secret handshake with LeBron James, and how an iconic Aussie snack powers his on-court performance.
Read on to find out more about Delly.
Signet: Do you remember the moment growing up that you knew basketball could become a career for you?
Delly: I always dreamed that basketball would be my career, but I never knew it was a realistic option until I got a scholarship to the Australian Institute of Sport in Canberra at the age of 16. That's where a lot of guys have launched their careers, and that was probably the moment where I knew I had a realistic chance of making a career out of basketball.
Signet: You went undrafted from university, not getting a spot in the NBA and were left having to prove yourself all over again. How did that feel at the time?
Delly: Going undrafted was tough. I had about 15 pre-draft workouts flying around the various teams, and there were only six people in a workout, so it was extremely competitive. Everyone was fighting to try and get picked. I was sitting there, on draft night at my college coach's house and seeing the names keep coming, it was bitterly disappointing because I'd received good feedback from the teams. I spoke to my agent and would have to go to the NBA's Summer League to prove myself all over again. Then I got to a training camp, and I had to prove myself all over again there as well.
Signet: Take us through what it was like when you finally made the NBA?
Delly: I got told that I'd made the team straight after training camp. I think for the first five games, I was in a suit sitting at the end of the bench. So, I didn't even get to pull on the uniform until there were a couple of injuries or guys missing games. Then slowly, I worked my way into the rotation by the end of the season. I had to keep proving myself in the Summer League to make the team again the following year. So, you never really stop having to prove yourself.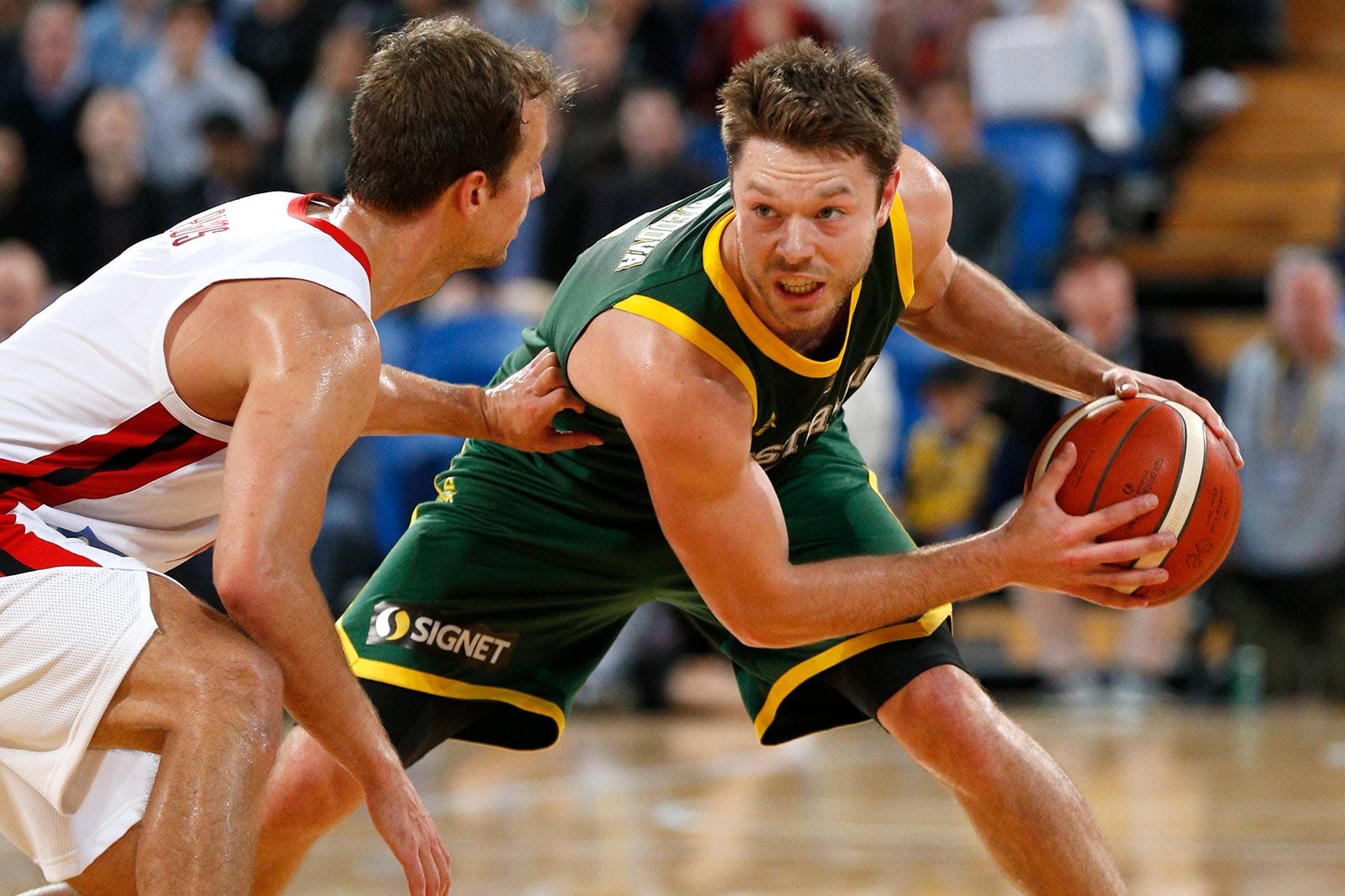 Signet: Did you ever talk about another career or consider that your basketball career had come to an end?
Delly: There's a lot of leagues around the world. Australia definitely has a good league in the NBL, and I had a pretty good offer from Russia in the pre-draft process. I had to commit to that before going through the draft. So, I definitely would've had options on the table, but it just makes it that much harder to make the NBA if you go undrafted.
Signet: The Boomers obviously have unfinished business going into the Olympic Games after losing the bronze medal match at Rio in the dying seconds. Going into Tokyo, what's the general feeling around camp and between the players?
Delly: Coming into this Boomers camp, there's a lot of excitement to get the whole group back together. Coming up short at the Olympics in Rio and the World Cup in China still hurts everyone to this day. For all of us, there's nothing better than pulling on the green and gold. A lot of us have grown up playing together or been in the Boomers team together for over ten years now. So, just getting back on the court together, there's a lot of excitement, and we know what we have to do, and are capable of doing, to get the job done. I'm just looking forward to getting started.
Signet: The camaraderie looks different when you compare Boomers teams to other teams in the NBA and around the world. Does it feel different for you?
Delly: Yeah, I think the togetherness of this group is something that's very special, and definitely something that I don't take for granted because it's rare that everyone can get along so well both on and off the court. I think that plays a big role in the kind of basketball we've played over the last few years. I think it's one of our huge advantages as a country having the Institute of Sport. We've grown up playing juniors, under 19's and living together, before we go all over the world to play either in college or Europe, NBL or NBA. Still, every off-season when we come back to pull on the Green and Gold, there's nothing better.
Signet: How does it feel to hear LeBron say "Delly's my guy" in defence of you when some were saying you had dirty tactics?
Delly: It always feels good when your teammates have your back, and especially when that teammate is LeBron James, and he's standing up for you.
Signet: That aside, do you wish you'd made a better secret handshake with LeBron? (Delly went viral for his very "Aussie" handshake with Lebron in comparison to his teammates' flashy versions).
Delly: (Smiling) Ah no, that was our handshake, just you know, Aussie. Solid handshake. All business (laughs).
Signet: How does your championship ring and your success in the NBA compare to pulling on the Green and Gold.
Delly: It was an amazing feeling winning a ring with Cleveland and breaking a 52-year drought. So that one is always going to mean a lot and Cleveland's always going to be a special place. But pulling on the Australian jersey is the ultimate for me. It's something I've dreamed of since I was a little kid growing up in Maryborough and our goal is to win a gold medal, I believe we can do it.
Signet: You're known for your commitment and toughness on the defensive end. Is that from just ridiculous amounts of hard work, or is it because you grew up drinking lots of Milo?
Delly: I guess defensive work just comes from being competitive and wanting to win. Defence isn't the most glamorous thing to do on a basketball court. It definitely helps you win and winning is fun, so I'm willing to do anything to help the team.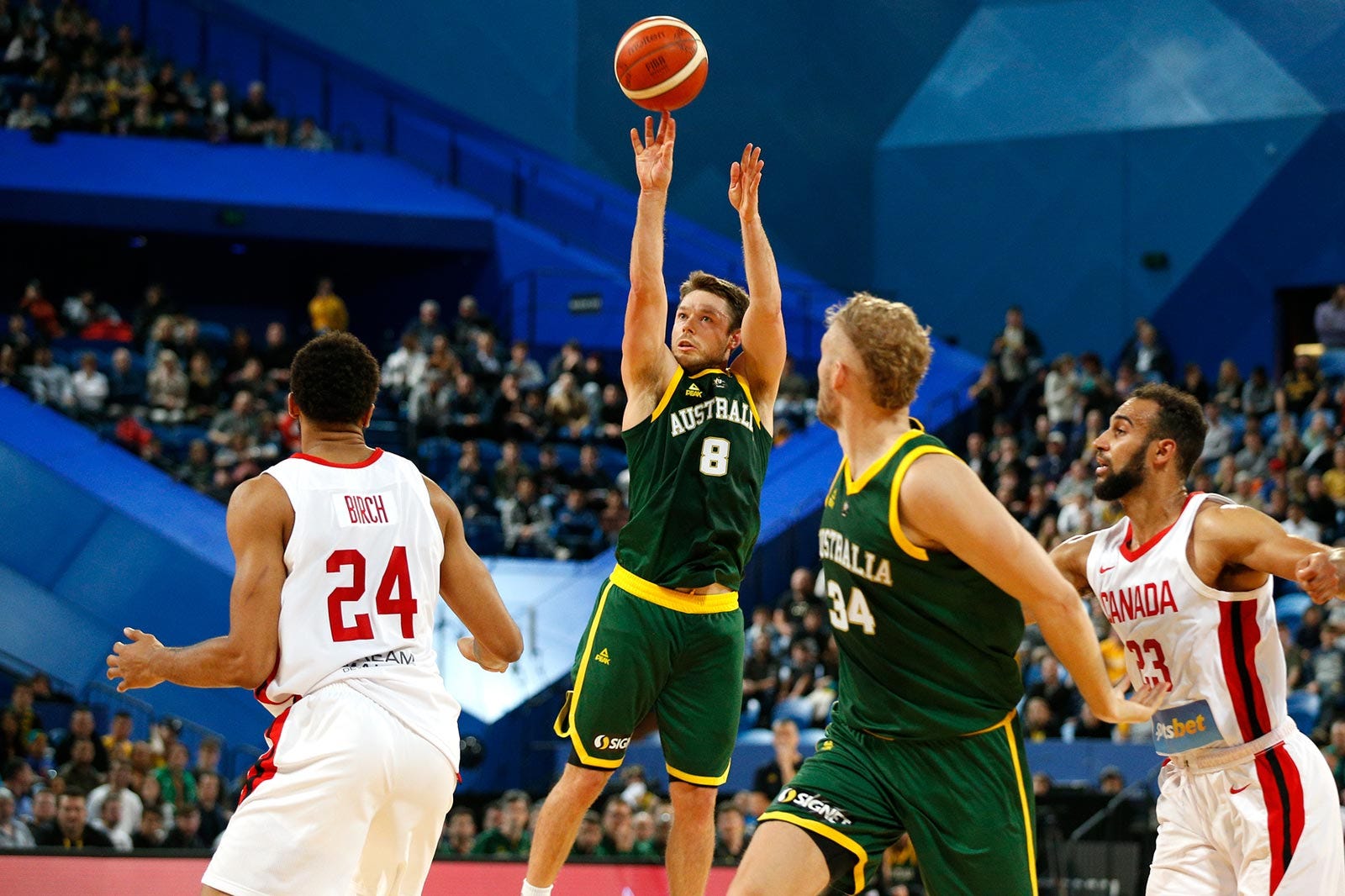 Signet: Do you feel you've been a bit misunderstood in your ability to get under people's skin during games or do you think some of your reputation is warranted?
Delly: I think that's just how Australians play. It's tough and physical; it doesn't matter what sport it is. I think over in the NBA guys are used to just catching the ball exactly where they want to catch it. So, if you try to deny them the ball or blow up a play by denying somebody, they can get frustrated.
Signet: What have been some of the 'pinch yourself' moments of your career?
Delly: Stepping on the court for the first time at the London Olympics was pretty special. It was always a dream of mine to represent Australia at an Olympic Games and to make it was an unbelievable feeling. I remember watching the Sydney Olympics when I was nine or ten years old and writing down on a school project that I wanted to represent Australia at the Olympic Games. I wanted it to be basketball. I didn't know how realistic that was going to be back then so I would have tried to find another sport if it didn't work out in basketball.
Signet: How does it feel to have Signet supporting the Boomers ahead of a massive 2020?
Delly: I think it's awesome that we've got Signet on board. It's not just the 12 guys on the team, it's the coaching staff, the fans and especially the sponsors. You guys are helping us achieve our dream of winning a gold medal!
Signet: Does it feel like a fairy-tale seeing Aussies from small towns make the NBA?
Delly: I think we definitely punch above our weight in terms of how many guys we have in the NBA compared to our population, but I think that's going to continue to happen.
Signet: What would you say is your proudest moment so far?
Delly: Every moment is a proud moment. Anytime you can pull on the Green and Gold, but I'm hoping and planning to have my proudest moment yet to come.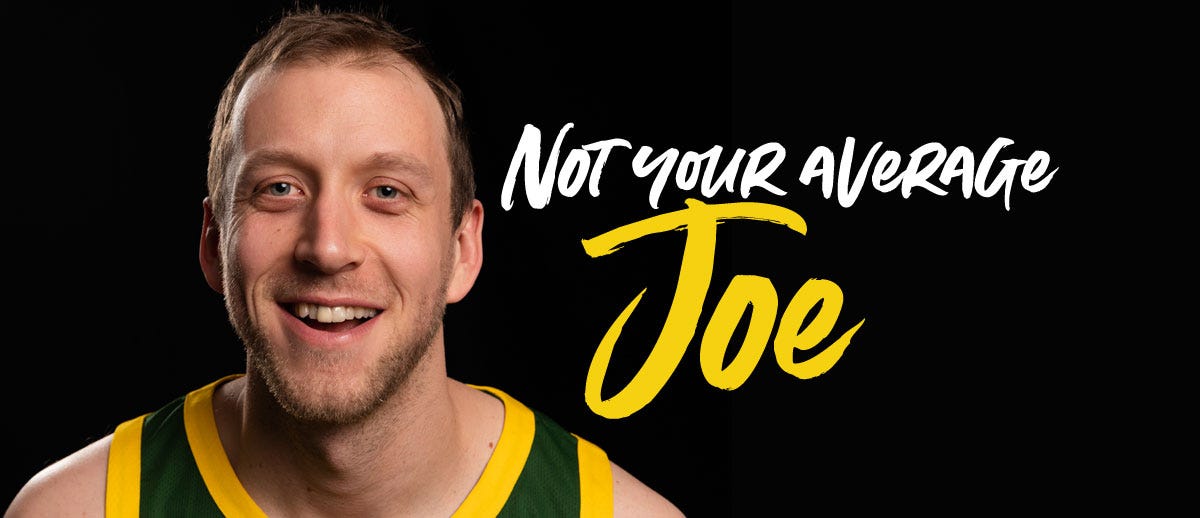 Meet Joe
After every basketball game, the jokes flood Joe Ingles Twitter feed, and the theme is always the same.
"I like to show one of my trainers all the hilarious messages that people write about me after each game. Like how terrible you are, you're slow, white, your hair sucks, and you look like a teacher. I'm like, those things are all pretty true, but if we play one-on-one, I'm still going to beat you."
Ingles' receding hairline and dad bod may have earned this regular Aussie bloke cult-status with the nickname of "Average Joe", but when Ingles steps on the court, he is anything but average. American and Australian sports highlight reels replay Ingles dominating some of the best athletes in the National Basketball Association (NBA).
Still, it's Joe's laid-back Aussie spirit and willingness to do anything for his team that sets him apart as a member of the Utah Jazz and the Australian Boomers.
Utah Jazz coach, Quin Snyder knows Joe's strengths more than anyone. "There just hasn't been anything that he's not willing to do for the team. That's where he's found his game, making the team better when he's on the floor. The things that he's been able to do to make the team better have continued to multiply."
Although, along with triumphs, Ingles' NBA career has also been filled with tribulations. Ingles recalls still to this day, one of his toughest moments was the match where the Australian Boomers lost their chance at bronze medal glory in the final ten seconds of the game.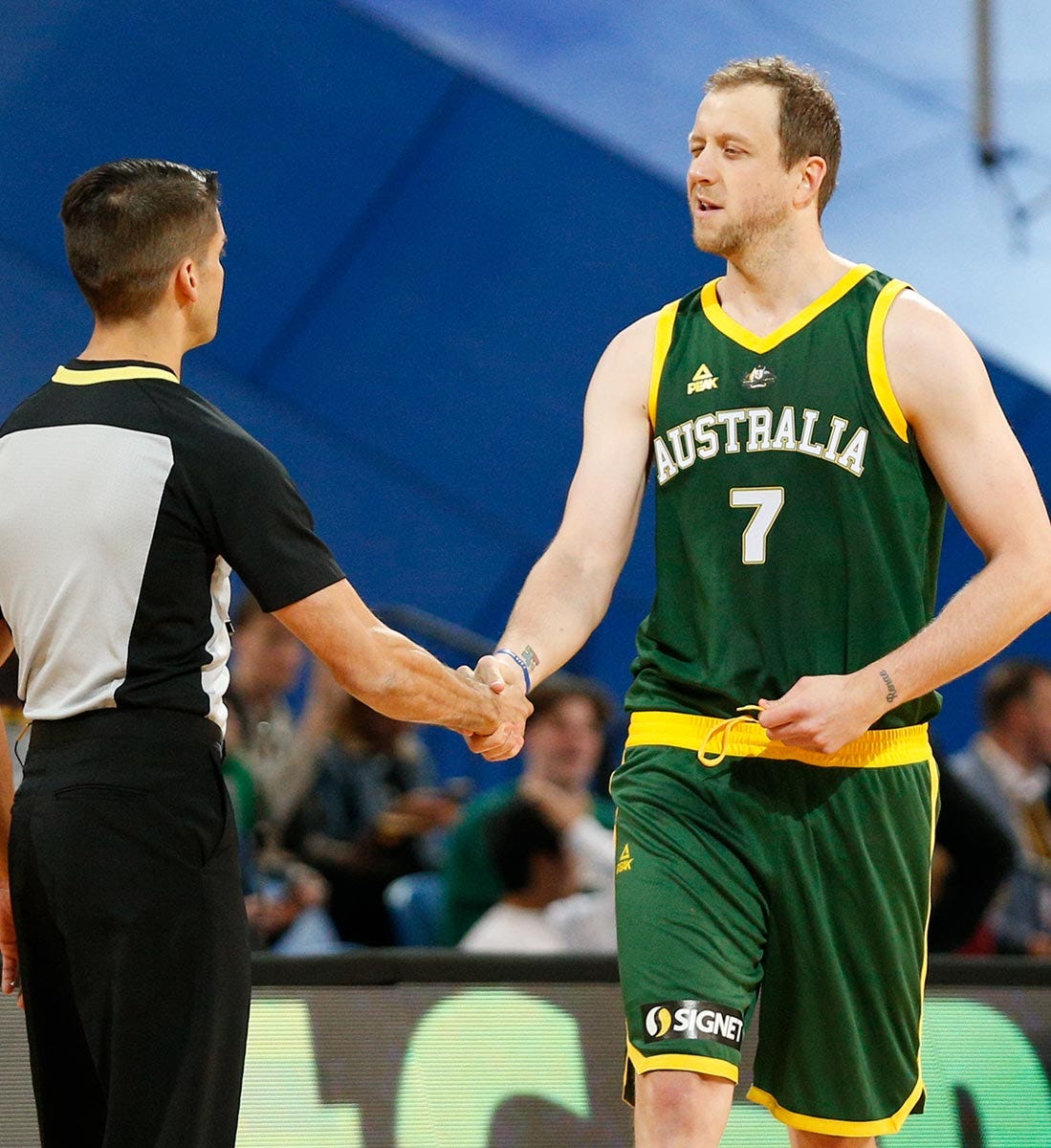 "Losing the bronze medal at the Rio Olympics will be something that we will think about for a long time, maybe forever. To be putting our Green and Gold uniform back on brings back memories, and obviously not the greatest ones. That being said, it leaves that burning desire to overcome what Australia has never done in men's basketball."
This crippling loss has been the catalyst for these Aussie underdogs to try and rewrite basketball history by bringing home gold for Australia. They aren't going to back down until they achieve their goal.
"When you go out on the court, it's the mindset that you're not going to back down to anyone. We've never worried about who we are playing, we've just gone out onto the court and left it all out there. If we win, great! If we lose, we'll get better and come back and try again next time. I think that's just a part of being Australian."
Read on to find out more about "Average Joe" Ingles.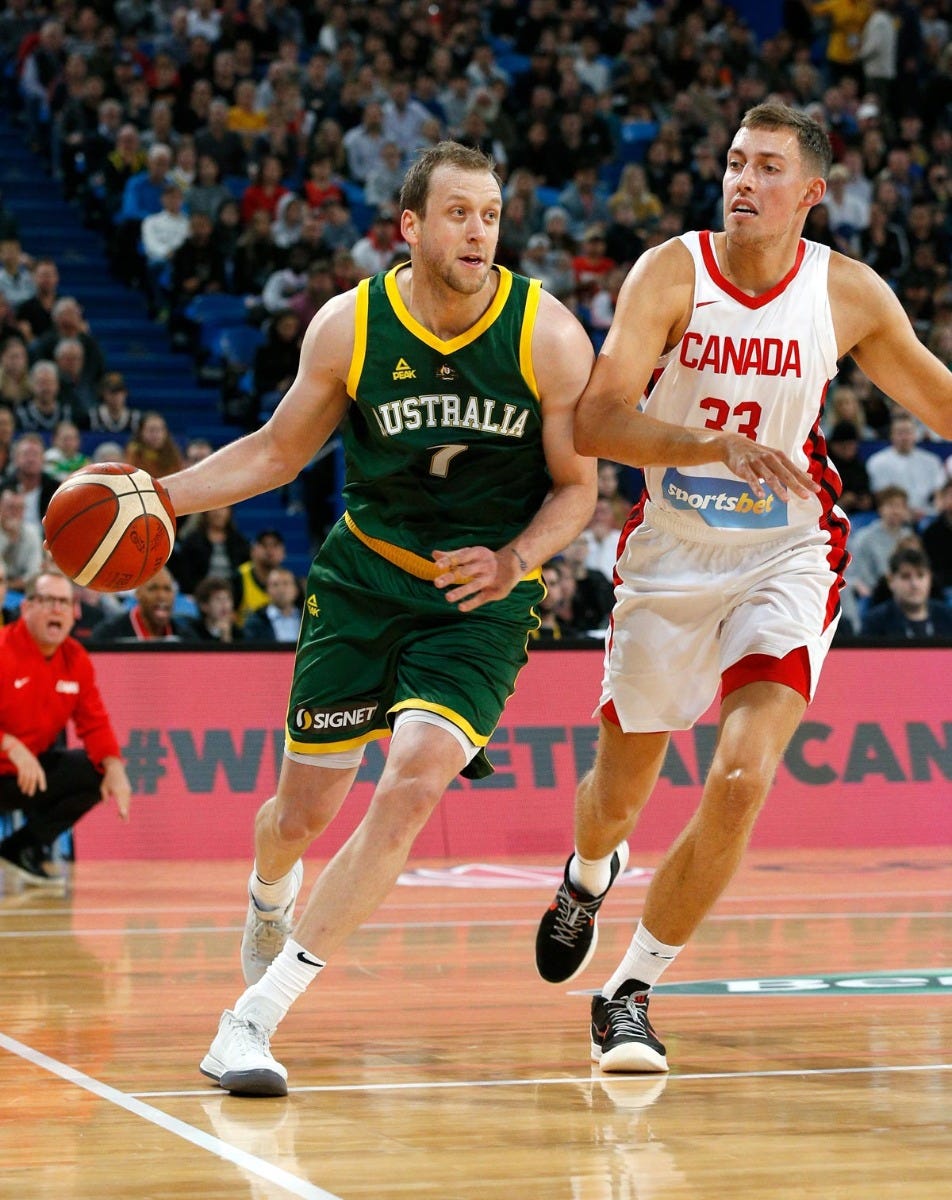 Signet: Can you tell us about your upbringing in Australia?
Joe: My upbringing in Australia was pretty regular. I lived at home with my mum, dad and sister, and mum and dad worked. We lived in Happy Valley, which was about 45 minutes from the city in Adelaide, and it was a pretty cool place to grow up.
Signet: South Australia has a real pride to it, are you proud to be from South Oz?
Joe: I'm very proud to be from South Australia. From the basketball side of things, I loved watching the Adelaide 36ers. Brett Maher was my favourite player, but I'm friends with him now, so I don't have to say that anymore. For me, it's where life started, where my friends are. It's where our first home was so it's always going to hold a special place. Now that I'm playing for the Utah Jazz, they call my name out, and they say I'm from Adelaide it's pretty cool!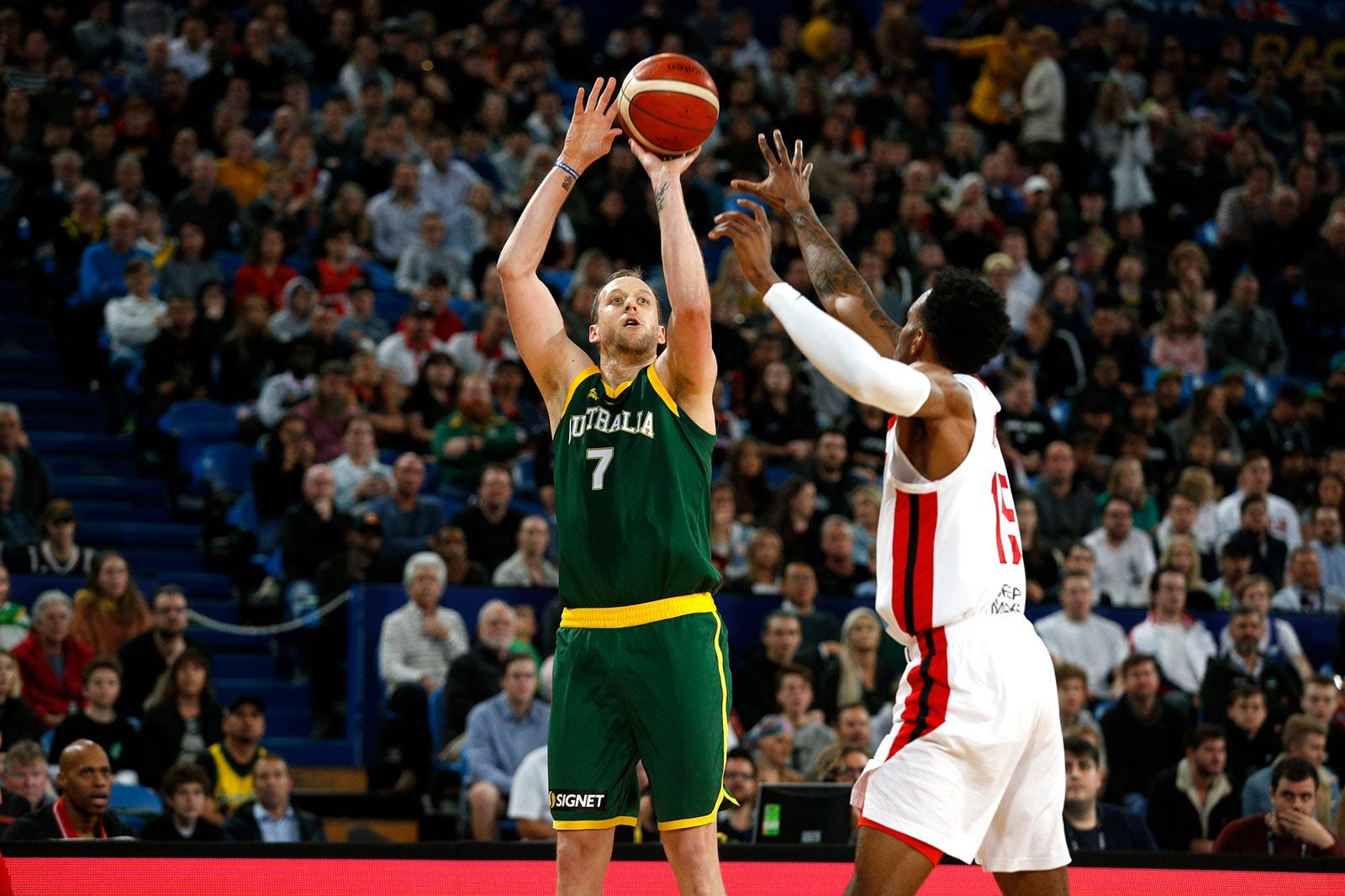 Signet: Did you grow up dreaming of playing in the NBA, or was it more about the 36ers?
Joe: No, it definitely wasn't about the NBA for me. I wanted to play for the 36ers, a part of that extension I guess was Brett Maher playing at the Olympic Games. I think to watch, and following his career, as it went from the NBL to the Olympic Games and playing for Australia, I knew that's what I wanted to do. I think most basketball players growing up are like, "I want to play in the NBA". For me, it was flipped a little bit because I was so obsessed with Brett Maher, that I wanted to play for Australia and the 36ers. Growing up for me, the Australians are the ones that stand out in my memory. Luc Longley, Andrew Gaze, Andrew Bogut, Patty Mills and Delly. Guys that have high draft picks or were winning championships. It keeps evolving, even more recently with Ben Simmons getting selected number one in the NBA draft and Dante Exum getting selected number five a few years ago. I guess being Australian, having a population of 24 million people, and only having four or five guys playing in the league at the time, it was pretty cool to kind of know those guys and see them doing what they were doing.
Signet: You were initially waived from playing with the Los Angeles Clippers. That must have felt like a setback at the time?
Joe: I played the last game with the Clippers and felt like it was 50/50 whether I made it or not, and Renae (Ingles' wife) was on a flight over to L.A. So, when she took off from Australia, I had a good chance to make the team. When she landed in L.A., I had already been cut so I had to explain to her that I didn't have a job at that point. It was one of the harder times of our lives, especially basketball-wise. Then Renae and I were sitting at lunch, and I remember getting a call from my agent about the Utah Jazz. In my head, and I think in her head too we were both like, I'm going to make this team. It doesn't matter who's there or if I'm trying out against LeBron James, I'm making it! There was one spot for two or three guys in Utah when I first got there. I wasn't going to be the one getting cut again. Lucky enough I didn't, and now five years later, they're still stuck with me!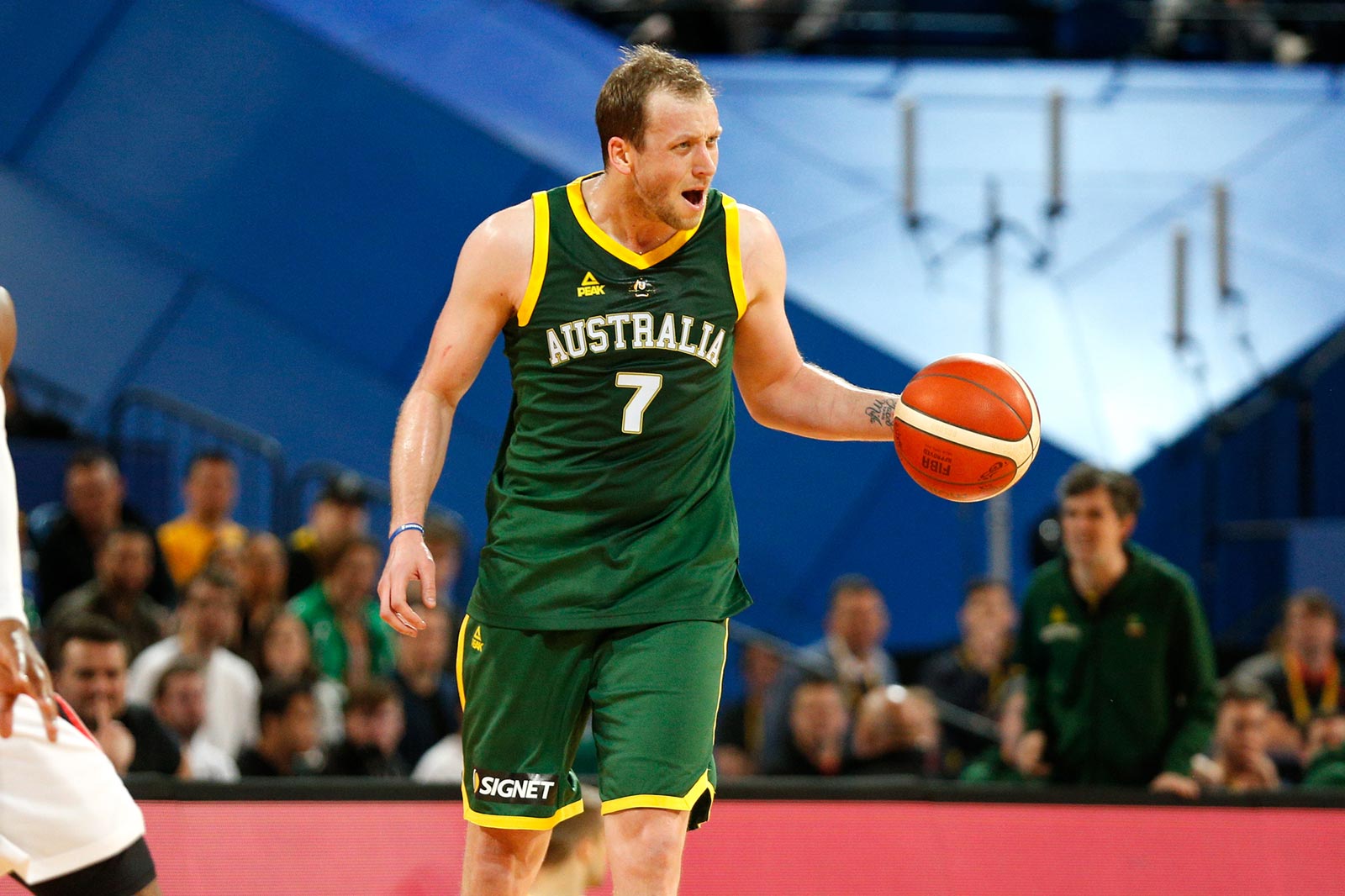 Signet: You and your wife Renae have done amazing things for raising awareness of Autism Spectrum Disorder (ASD) based on your own experiences with your son Jacob's diagnosis. We've loved seeing the basketball community rally behind driving awareness with things like sensory rooms. How has it felt going public with your family's journey and seeing the community's response?
Joe: It's one of those things, we were sitting at home like any family. We got Jacob's diagnosis and ended up going away for a break as a family, and we thought, what do we want to do with this situation? First and foremost, we wanted to make sure Jacob got the best support he could. Then we just kept coming back to thinking how many other people can we help by raising awareness of ASD? We partnered with Chloe Maxell and Matt Rogers in Australia on the board of their charity 4ASD Kids. They were key people in helping us go public to help as many people as we can. We decided to write a piece about our experience as a family to help others who might be going through the same challenges. As parents, we think about if Jacob will have the same experiences and opportunities as other kids because of his diagnosis. We wanted to find the best places near our home in Utah to get Jacob the best support. He has gone to the same place for a couple of years now and loves the time he spends with the therapists there. I literally just texted one of his therapists on the plane and told him he'll probably never really grasp how much he's done for our son. I could sit here, and we could talk about this the whole time. It's something I'm really passionate about. We joined 4ASD Kids to help raise funds as the support that these kids need comes at such a high cost to families. I'll do whatever I can to raise awareness to help these families as much as possible. We're excited about the sensory rooms we've been able to do at stadiums here in Utah and in Australia. Why not have a sensory room in every stadium in Australia! We just signed a contract for another year at Marvel Stadium to keep that going which is exciting, but there's also a long way to go. My end goal for this would be somehow to open a school for kids with ASD in each state in Australia to make it accessible for everyday Australians to give their kids the support they need. Two years ago, our son was non-verbal, and after the support he's had, the other day he told me his nappy needed to go in the garbage, and I was like "Where did you learn the word 'garbage'"!? It just blows my mind. This is all stuff I'm extremely passionate about. We're going to keep raising awareness and try and help as many people as possible along the way.
Signet: Tell us about the camaraderie between Aussie players when you meet each other on the road in the NBA season?
Joe: We always try and catch up before and after the game depending on schedules. I don't think many Aussie's get caught up in the NBA world – it's always awesome to go to Patty Mills' or Delly's house and talk about the Boomers or be able to talk about something like the Australian fires and have a real conversation. It's nice to catch up with people who speak the same as you and understand the Aussie slang! Even on the court, having fun and talking trash together – I love being able to go out and guard other Aussies.
Signet: How does it feel to have a brand like Signet supporting the Boomers ahead of the Olympic Games?
Joe: It's funny because when I first started, we were begging for sponsors. The female Aussie basketball team were killing it with all the medals they were winning. Recently, a lot of brands want to be involved with us – but they need to be the right brands. I think we're very lucky to have Signet be a part of the Boomers. To see Signet share in the passion that we have, I think it's rare. As a team, you want to have partners that are as passionate and committed as we are, so I think it's a perfect partnership!
Signet is proud to join forces as a major partner of the Australian Boomers and get behind these Aussie basketball legends on their journey to greatness.
Over the last six months, Signet has been riding loud and proud in the thick of the action, on the Boomers shorts, at the FIBA World Cup, and exhibition games against Canada and USA. The Boomers don't skip leg day, so we didn't want to skip supporting their legs either.
Signet isn't just throwing a logo on the pant-leg of Australia's greatest ballers though. We're getting behind Signet ambassadors, Joe Ingles, Matthew Dellavedova and the entire Australian Boomers team as they band together and take on their greatest challenge to date.
"Everyone is so passionate about putting on our green and gold uniform and playing for Australia. To be able to put our uniform on and run out there with 11 other guys and represent 24 million people is such an honour," says Joe Ingles, Utah Jazz and Australian Boomer.
After the team's stinging loss in the dying seconds of the Bronze medal match and again in the Gold medal qualifier at the recent World Cup, these Aussie underdogs are vying for a shot at redemption.
"Coming up short at the last Olympics in Rio still hurts everyone to this day, although there's a lot of excitement getting back onto the court together as a team. We know what we can do and have to do to get the job done," says Matthew "Delly" Dellavedova of the Cleveland Cavaliers and Australian Boomers.
Here at Signet, we're all about 'Helping Australia Compete'. Our customers are everyday Aussies and businesses who might be underdogs within their industry but are striving to succeed. The Boomers are exactly that too, underdogs from humble beginnings, taking on the world's best with the expectation of nothing less than the top result.
"It's awesome that we have Signet on board. It's not just the 12 guys on the team. It's the coaching staff, the fans and especially the sponsors. You guys are helping us achieve our dream of winning a gold medal!" says Delly.
Going up against the world's best may seem like a huge feat for these humble Aussie blokes, but they have a unique advantage that sets them apart from the rest.
"Our Aussie advantage of toughness, camaraderie and togetherness sets us apart. That's where we can really beat other teams," explains Delly.
Join Signet ambassadors Joe and Delly as they take fans behind the scenes of the Boomers, giving Aussies a glimpse of what it takes to prepare and perform against the world's best.
From training sessions to downtime and all the way to game time, Signet will give you unprecedented access to Delly and Joe, so you too can support Australia's new favourite team.
Stay tuned to watch these Aussie underdogs band together as they face their ultimate challenge to date and try to do what no Aussie basketball team has ever done before, rewrite history and bring home gold for Australia, or in the words of Delly, "get the job done".
Signet is proud to support Delly, Joe, the Australian Boomers and over 60,000 other Aussie ventures.