Rarified Air - Follow Australia's Best Air Guitarists | Signet

100% match
2019
M
7 Episodes
Signet followed Australia's best Air Guitarists on their quest to win the World Championships in Finland. Rarified Air explores the world of professional air guitar, watch the seven-part series and find out who will be 'air' to the throne.
Episodes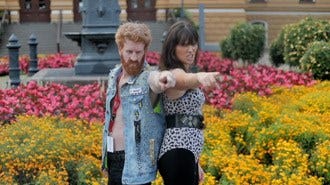 S1:E15:27mIt wasn't that I chose Air Guitar. Air Guitar chose me Meet Aussie air guitar shredders The Jinja Assassin and Lily Rocknroll and follow their dream to make it to the 2018 World Air Guitar Championship in Oulu, Finland.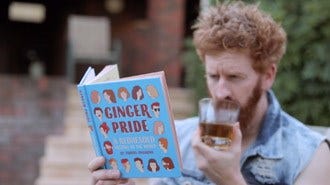 S1:E25:23m Meat Pies and 150 Lashes The Jinja Assassin starts his journey in his hometown of Perth, but will an onstage accident ruin his chances at air guitar glory before it's even begun?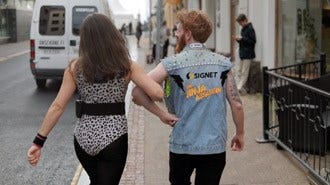 S1:E3 5:15mPlaying air guitar until my fingers bleed The Jinja Assassin and Lily RocknRoll both battle it out at the National Championships, but there can only be one winner. Who will become the Australian Champion?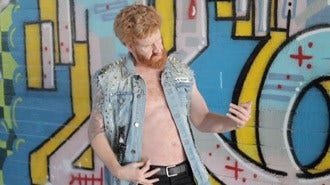 S1:E4 6:29mWhat happens in the sauna, stays in the sauna Jinja and Lily pick up an unlikely sponsor. A passport mishap leaves The Jinja Assassin stranded in Perth.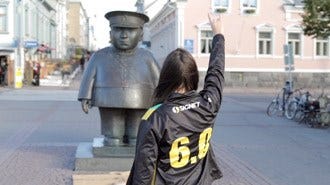 S1:E55:25m In the face of authority Lily RocknRoll competes in The Dark Horse round for a chance at a spot in the Air Guitar World Championships.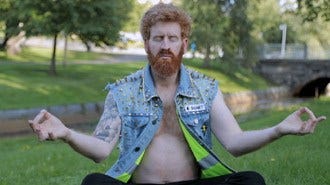 S1:E67:46m One can not be holding a gun if he or she is holding an air guitar! A new 2018 World Air Guitar Champion is crowned. Who will be the air to the throne?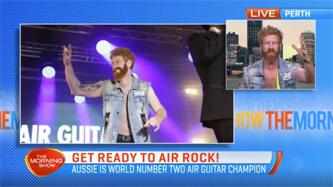 S1:E77.33m From Rockstar to Movie Star The Jinja Assassin returns down under and is elevated to elite cult status.
Trailers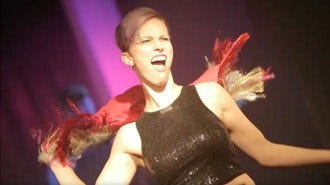 Thin Air53s Some legends are born. Some are made. Others appear out of thin air.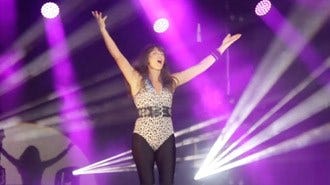 Breath of Fresh Air59sOulu Finland is ready for a breath of fresh air (guitar).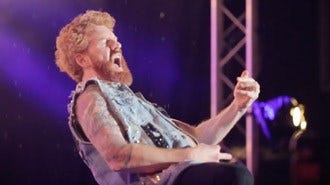 Critical Acclaim39s Some things have to be believed to be seen...
JINJA ASSASSIN PRODUCT ENDORSEMENTS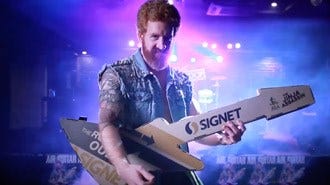 Signet Air 900030s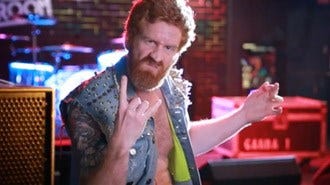 Marcel Marceau44s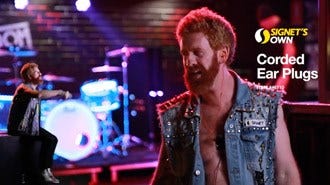 Corded Ear Plugs43s
Double Dipped PVC Gloves44s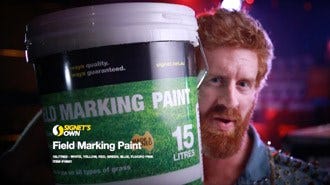 Line Marking Paint30s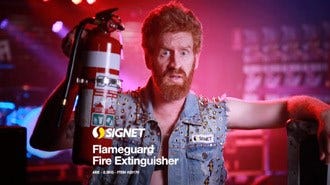 Flameguard Fire30s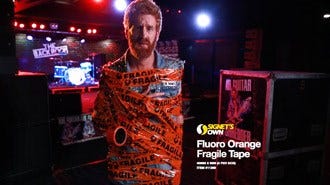 Fragile Tape>41s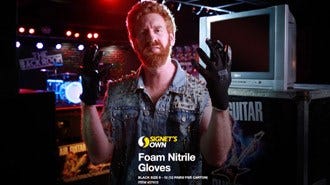 Nitrile Gloves34s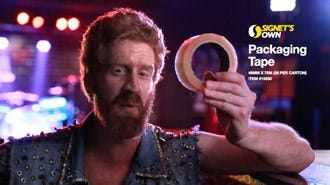 Packaging Tape59s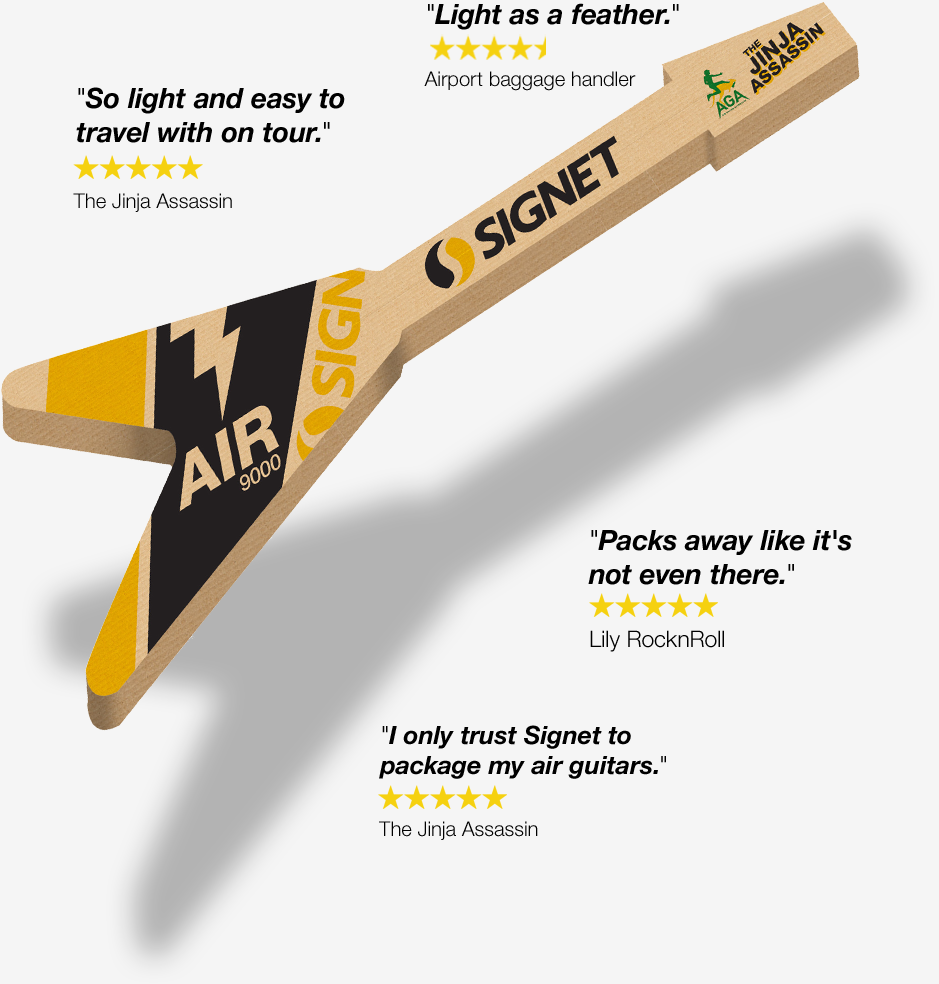 Signet supports Air Guitar Australia
Signet's support of Lily RocknRoll and The Jinja Assassin is an extension of Signet's support of Air Guitar in general, as the official packaging supplier of Air Guitar Australia.
Signet has been responsible for protecting the team's air guitars while on tour in Australia and around the world. We are proud to announce that not a single air guitar was broken while in Signet's packaging!
"When I'm on my quest to air greatness, I only trust Signet to package my air guitars," says The Jinja Assassin.

We are proud to introduce two of the most iconic air guitar shredders on the Aussie scene: The Jinja Assassin and Lily RocknRoll.
As their official packaging supplier, Signet has supported these legends on their journey to air greatness.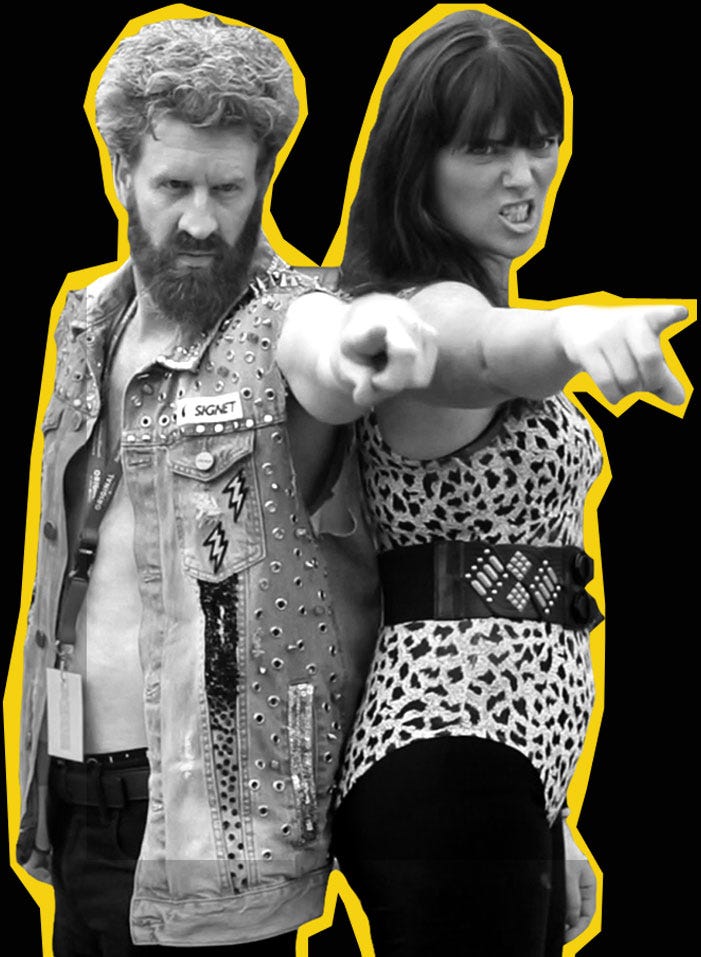 Meet The Jinja Assassin.
A Perth school teacher by day, but by night his alter ego unleashes, and he transforms into the world's second best Air Guitarist.
"The Jinja Assassin is an embodiment of my alter ego, a combination of all those ginger-inspired idols that I hold close to my chest from Prince Harry to Chuck Norris" says The Jinja Assassin.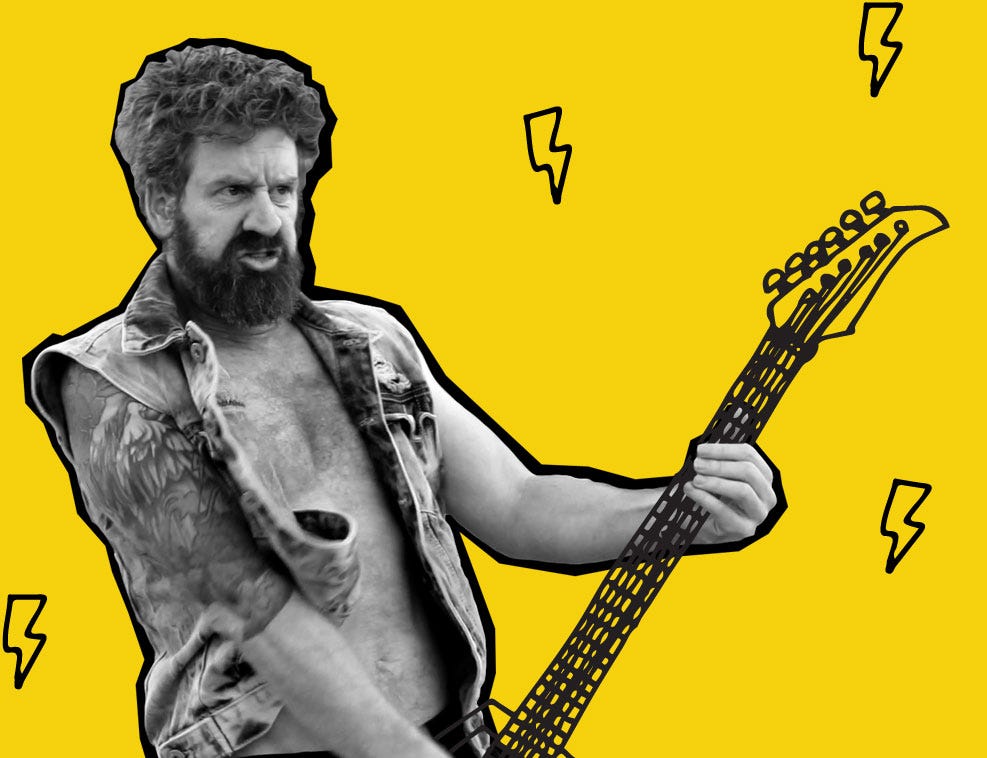 Meet Lily RocknRoll.
Hailing from NSW, this office worker may look like a sweetheart, but when she steps on the stage, she fearlessly unleashes her inner rock goddess with every new air-solo.
Lily RocknRoll radiates confidence with every headbanging air riff and does it with Signet supporting her the whole way.